In a move to honor Schweppes' strong British heritage, the Coca-Cola-owned company has rolled out a new range of premium drinks, Schweppes 1783, designated for cocktails use. The tonics bearing perfectly balanced bitter flavors were specially developed to mix with the finest spirits, and have impressed even the most demanding cocktail connoisseurs.
The launch of the six naturally flavored tonics is accompanied by a significant design change of the bottle. Modeled after the initial shape created by the inventor of the drink, Jacob Schweppe, in 1783, the new design honors the iconic look of the two-century-old vessel and brings it towards a more modern background. Created with the original model's curved lines in mind, the skittle-inspired bottle preserves the level of the drink's effervescence, delivering a premium taste experience with unique flavors that simply pamper one's taste buds.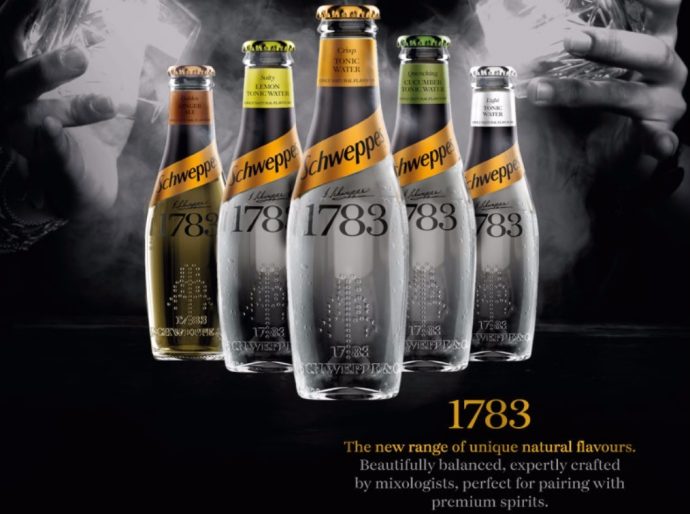 Because of its strong oval shape, the old "drunken bottle"  was placed on one side. The horizontal position kept the cork saturated and, therefore, the bubbles were retained inside longer. The new bottle inherits the most prominent physical feature of its predecessor, but it has undergone a slight change. It stands on its own now and its content keeps the same rich-bubbled bitter essence.
The bottle's neck is embellished with the iconic Schweppes yellow label, whilst the bottom of the egg-like bottle carries a minimalist image of a fountain made of tiny glass spheres, reminding us of the tonic drink's strong fizziness.
The company enlisted six distinctive beverage types to represent its strong tastes, flavors, and aromas. With the help of world's top mixologists, the brand created Cucumber Tonic Water, Salty Lemon Tonic Water, Crisp Tonic Water, Light Tonic Water, Floral Tonic Water, and Ginger Ale, which will reach clients in 125ml and 200ml glass bottles. Combined with white and dark spirits, consumers embark on a whole new adventure, where they'll witness a harmonious sensory experience in which the innovative cocktails will be their guides.
Simon Harrison, GB Marketing Director at Coca-Cola European Partners, claims that 2017 marks a new chapter in the brand's long history: "Our new signature shaped skittle bottle will provide a premium exterior to the popular liquid and effervescence bottled inside." He adds that the company's new premium range "combines the perfect carbonation and balanced taste of Schweppes with natural ingredients and unique flavors."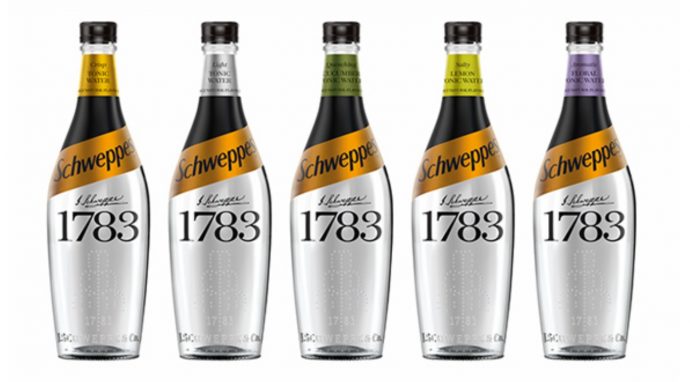 The company's bold effort represents its largest investment in Great Britain in its 234-year history, an ambitious initiative during which the beverage brand plans to spend £6.6million. The integrated marketing campaign rolls from October to December 2017 and will be visible throughout OOH panels, TV and cinema advertising, and will include sponsorship of the Jonathan Ross Show. Moreover, through this initiative, the company aims to engage consumers and bartenders in a series of taste experience programs that will be held at festivals and nationwide cocktail events.
Credits:
Images: Coca-Cola UK, Schweppes, Business Insider, Bar Magazine