If you want to completely avoid this year's holiday madness — awkward family meetings, jolly Christmas music, and sales promotions that aggressively target you via text messages and email. Of course, the usual treatment – long walks in the park, spa therapies, or movie sessions may cheer you up a bit. Yes, they all work just fine if you want to relax in an old-fashioned way. But now, you can forget about all that and try KFC's modern, and quite expensive, technique to free yourself from all the tension that spins around the festive season.
The American fast food brand plans to offer you something that will make you loosen up and be cool around this busy time of the year. Therefore, KFC put on sale an igloo-inspired cage that acts as a shield against the digital chaos that comes along with the holidays.
The weird limited edition item, titled "Internet Escape Pod," was made in partnership with Wieden & Kennedy Portland. It represents the latest product added to the KFC's portfolio since it was launched in July. It is 'so limited' that only one single person will enjoy it.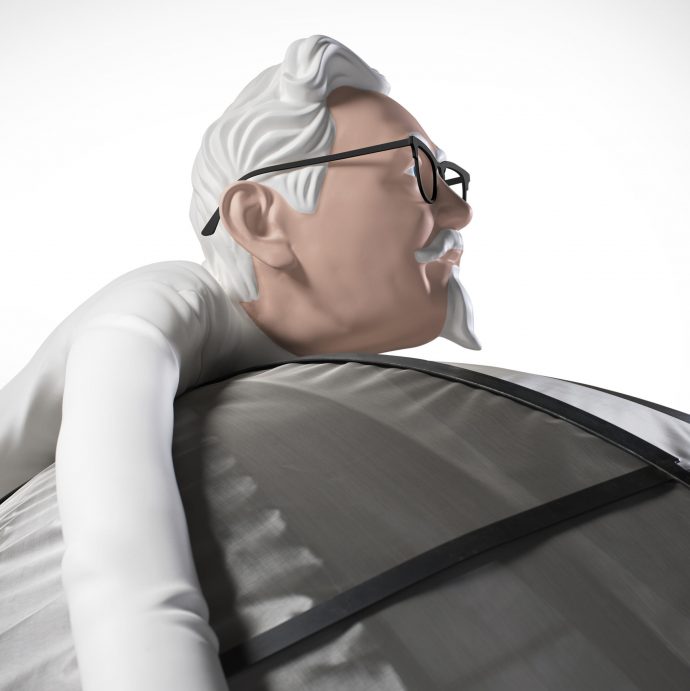 Well, Grinch… to get your hands on it, you have to be lucky and very, very rich because the dome has an absurd price tag of $10,000. But hey, it's a fair price, considering that the company originally planned to sell it for the ridiculously high price of $96,485.34. But in the spirit of Cyber Monday and to keep up with all big retailers' promotions, KFC dropped its price by 90%. But even so, the pod proves to be quite expensive for the 'regular Joe'.
So, what does it do? For starters, you'll be pleased to discover an exclusive design, signed by the food brand. The Escape Pod has 7′ x 7′ x 6′ 6″ in size and is made from steel, with its stainless-steel mesh cage adorned with enamel paint and 8-pound high-density architectural foam. There's also a "cherry" on top: Colonel Sanders' statue embracing the cage, making sure that you're having a Zen-like experience. Cheekily, the dome also comes with a fried chicken-leg doorknob. Pretty 'fast-foodish' design, isn't?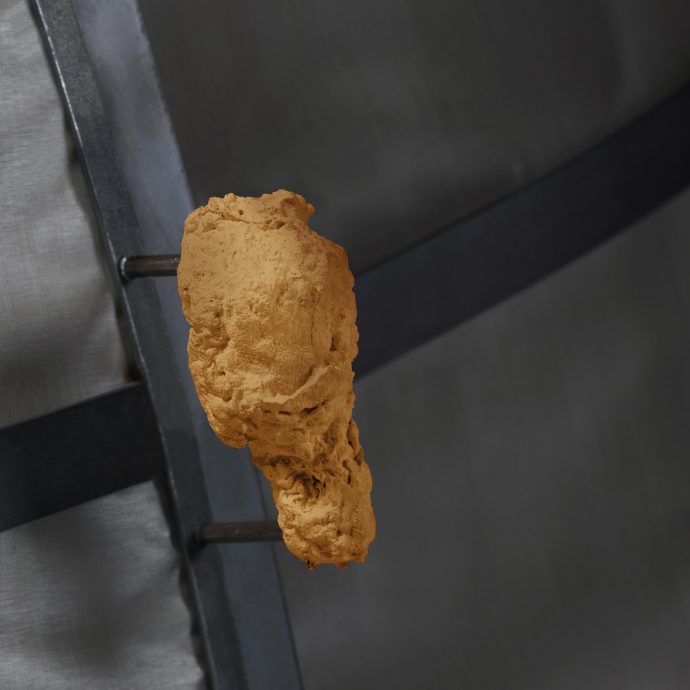 Perhaps it would be the purpose of the dome that will convince you to make the purchase. According to the press release, the dome acts as a shield against the internet and blocks its signal coming to and from your devices.
So, once you're in the cage, you will no longer receive notifications about Cyber Monday offers; calendar reminders about future family events will be kept out of your sight; no dating app notifications will remind you of your solo status; no Christmas-related earworms; and finally, the brand promises you won't receive any text messages from your mother. But feel free to use the Internet Escape Pod anytime of the year you want to get away from all this buzz. And for whatever you'd like, it's up to you really.
George Felix, director of advertising, KFC US, explained why they chose this particular item to make people forget about the stress associated to the holiday season: "We've come up with several technologically advanced, creative experiences for our customers and fans this year. But even we feel the burden of technology during the holiday season. So we decided to go in the opposite direction and create an anti-technology product, using technology, to help one lucky buyer literally escape the holiday chaos."
Surely, you could simply turn off your phone if you desperately want to escape from this tech-driven hysteria. But are you able to live without the internet and your phone for free? Or do you need KFC's $10,000 gadget to overcome the holidays? Let us know in the comments: