Recycling represents more than a family tradition for the American beer brand Coors Light; it runs through its DNA. Almost six decades ago, Bill Coors, who was president of Adolph Coors Company at the time, expressed his concerns about the earth and, to protect it as much as possible, he decided to dress up his products in a recyclable material, aluminium foil. The brewing company continues his plan and looks for other sustainable ways to help nature regenerate. For example, by 2015, Coors Light reduced its cans' weight by 13 percent, resulting in a drop in GHG emissions of more than 24,700 tons annually.
The struggle to protect the environment hasn't stopped there, so, this summer, the beer brand launched the EveryOneCan program, in which brewers, bartenders, and consumers were invited to join the cause and practice environmental stewardship.
Coors Light has kept its promise and does whatever it takes to protect the living world. Born in 1959 and raised in an environment in which recycling was – and still is – part of the daily routine, the world's most refreshing beer continues its EveryOneCan mission with another brilliant, and animated, campaign.
Titled "One Cap, One Pixel," the unique initiative was born out of the brand's belief to grow a greener world. Through its admirable eco-friendly initiative, the brand proved that one doesn't have to waste any more resources to promote its services or products. It's all there; all big brands have to do is pay more attention to what lies in their hands. Or, in this case, within their beers.
With the help of production company 1stAveMachine and design agency 72andSunny, Coors Light recycled one of its most famous beer elements, the bottle caps, and re-used them as pixels in a stop-motion video. The creatives took thousands of these hard-to-recycle items and repurposed them as essential components to make a 2D-animated sustainability film. Quite an ingenious way of boosting your name among consumers, isn't it?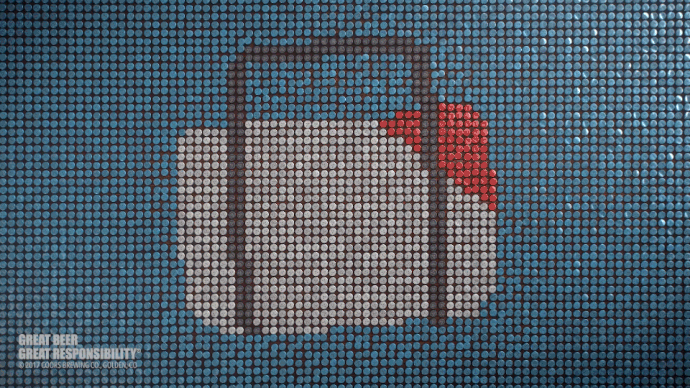 The 60-second movie was produced over a period of three months and captures the company's admirable way to make people connect with nature through fun activities.
To reach such an impressive result, the creatives had to face a series of tough challenges like slightly misaligning the bottle caps in each frame to provide a feeling of a true stop-motion film. Moreover, the artists recreated the film entirely in CGI, constantly focusing on identifying a right balance in resolution, tricking the viewer's mind into thinking that the action is real.
Following its partnership with TerraCycle within the EveryOneCan program, the brand aims to reduce the environmental impact in a variety of ways, including showing gratitude to its clients through a series of eco-friendly gifts like cooler bags made from recycled vinyl advertisements and grills made from recycled kegs.
"Coors Light repurposes billboards into coolers, kegs into grills, and bottle caps into art," said the design company, which also prepared a series of GIFS and 6-second bumpers just perfect for Coors Light's social media feeds. The result is amazing and reflects the company's 100% recyclable measures to change the world we live in into a better, greener one.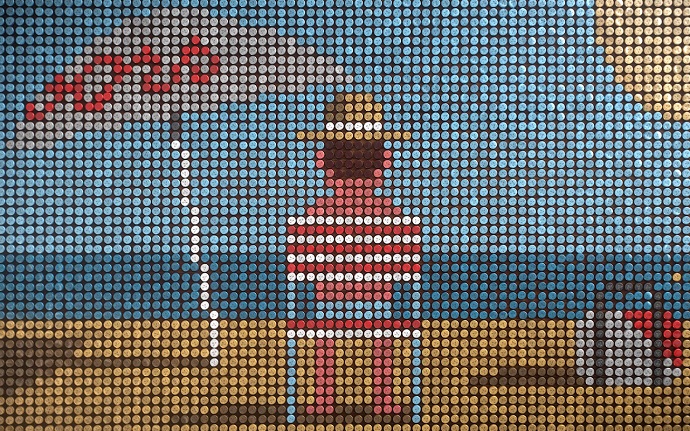 In other words, the brand proves that, besides creating top quality products that indulge consumers' taste buds and keeping its promise to respect nature's sacred rules, it manages to do exactly what it takes to please any art enthusiast by enchanting their eyes and pleasing their minds with extraordinary visuals and catchy music.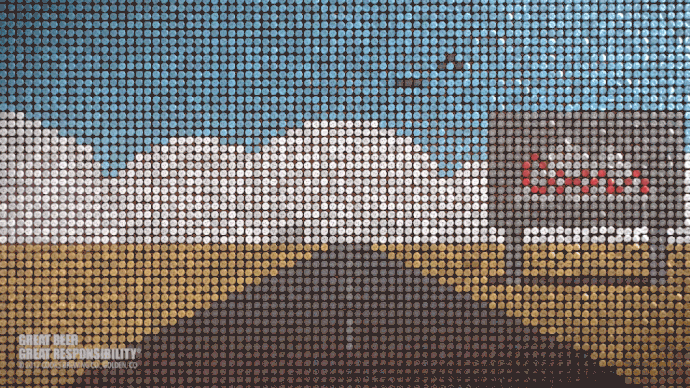 Credits:
Client: Coors Light
Production Company: 1stAveMachine
Design Company: 72andSunny