Tlick. Tlock. The sound of dripping water might not mean that much for those who are used to take the precious liquid for granted. Yet, for the people living in disadvantaged backgrounds, the sound of water means everything. For such people, a drop translates as hope, whilst a whole splash can easily be labeled as lifesaving. But when it comes to showering, this 'abundance' of water is worth nothing. Then it's just wasted water.
For people who live in developed countries taking a shower is a regular task. But have you ever wondered what humans living in parts of the world where fresh water is a luxury think about showering? Well, Hindustan Unilever Limited gave this some thought and, in partnership with creative agency Ogilvy Mumbai, 'planted' a shower booth in the middle of an Indian rural village to see how the locals would react to it.
One braver villager then decides to step inside the booth to see what happens. You'd think that once he touches the faucet and the water starts running, he is ready for a relaxing bath. But that's not what strikes through the curious man's mind. What he does surprises us all: instead of taking a shower, he starts drinking the water to quench his thirst. After that, the cabin attracts a queue of other thirsty villagers, patiently waiting to have a sip as well and save some more for later.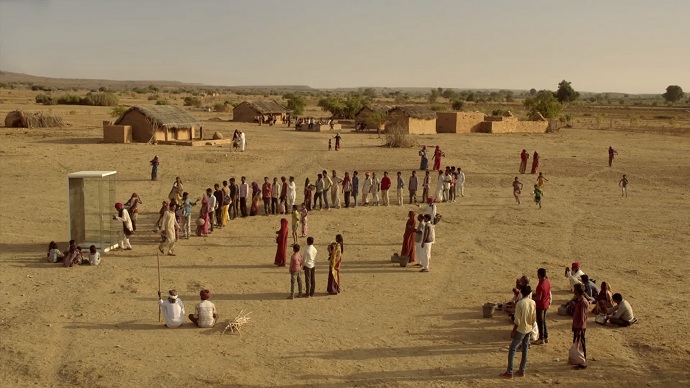 It's time to "Start a Little Good" and Hindustan Unilever Limited comes with a CSR initiative that is exactly what we need to learn more about water conservation. The campaign, beautifully complemented by a short video, highlights the real value of water and what we can do to save more of the invaluable commodity.
We had the chance to sit at the same table with Sonal Dabral, Vice Chairman & Group CCO, Ogilvy India who spoke at our sister site's first global forum for open branding, REBELS AND RULERS. We listened to his tips regarding branding and ways to change the future of a nation. He used brave words to tickle our imagination and pictures to enhance our creativity.
We were speechless during his presentation and his statement resonates similarly when he speaks about this complex campaign : "When a powerful initiative like 'Start A Little Good' meets a fresh creative thought, the result is pure magic. 'The Shower' is a great example of the impact cut-through creativity can have in promoting critical issues like water conservation. Kudos to HUL for all the work they are doing in this area to help improve the lives of millions across India. Proud of our teams at Ogilvy for creating this brilliant moving evocative piece of work."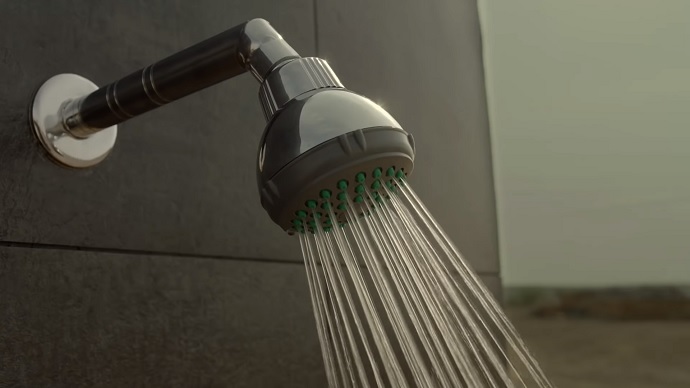 Kainaz Karmakar and Harshad Rajadhyaksha, Chief Creative Officers at Ogilvy India (West) added: "Unless we understand the value of water, we will not be motivated to save it. This is the simple insight we had when we started to think of this film. From there came the idea of taking a city shower into a village and showing how almost half a village can drink water, in the time it takes one city dweller to take a shower. If the film punches our conscience, it is meant to. The society needs a mirror to see its behavior and the film is holding up that mirror."
Maybe it's time to think twice before opening the faucet. Hey, we're not saying that you should stop using fresh water to clean yourself. We're just pointing out that we all should be a bit more careful with the water you're using. We definitely don't need that much after all…
Credits:
Client: Hindustan Unilever Limited
Agency: Ogilvy Mumbai
Chairman and Creative Head, South Asia: Piyush Pandey
Vice Chairman and Group CCO: Sonal Dabral
CCOs India (West): Kainaz Karmakar, Harshad Rajadhyaksha, Sukesh Nayak
Copywriters: Kainaz Karmakar & Harshad Rajadhyaksha
Creative Team: Ashok Karkala, Vinay Pawaskar
Chief Client Officer (India): Hephzibah Pathak
Account Management: Nikhil Mohan, Piyush Jha
Chief Strategy Officer (India): Prem Narayan
Production House: Little Lamb Films
Film Director: Bauddhayan Mukherji (Buddy)
Producers: Monalisa Mukherji, Avishek Ghosh