There have been so many conversations about plastic pollution lately. Just a couple of days ago, you had a chance to see where American Beauty's famous bag ended up after twenty years. Just for your information, it is still there. As trash. So, what if someone took the plastics to make something out of them. Just like Corona did a few days ago: In partnership with Parley For The Oceans and Soko creative agency, the beer brand invited artist and activist Eduardo Srur and asked him to produce a bit of his magic. Intriguing, right?
First, Srur was hired to speak about Corona's awareness program to end marine plastic pollution. He came up with quite a simple plan: He was going to use art to express the seriousness of the plastic issue that suffocates the marine ecosystem. The team chose Paulista Avenue to proudly host an open-air gallery, with pieces of work entirely made of plastics.
Following the tagline "What legacy are we going to leave the planet?", the project draws its inspiration from artworks that are over a century old, such as Leonardo's Mona Lisa, or Munch's infamous Scream. Then, to contour these one-of-a-kind works of art, Srur used nothing else but plastics. This way, Corona can easily show to the audience how the raw material used to create the art pieces is going to remain in nature as long as these masterpieces in the history of art. Plus, the artist managed to show to the world how much damage plastics can do to the environment.
On the busy Paulista Avenue, people could admire Srur's creations inspired by Hokusai's "The Great Wave of Kanagawa," Leonardo da Vinci's "Mona Lisa," Paul Cezanne's "Kettle and Fruits," Edvard Munch's "The Scream," Van Gogh's "Starry Night," and Monet's "Water Lilies." The exhibition created to raise awareness about the use of plastics hopes to make people get involved in the fight against it. Each year, more than eight million tons of plastic waste end up in the seas and rivers all over the world, having a negative impact on the whole marine ecosystem.
"São Paulo is the most populous city in South America and receives thousands of visitors daily, and we know the potential that this represents for fighting plastic waste. And this partnership with Eduardo Srur is the first step for these people to get even more involved with the cause, as people from São Paulo also play a key role as change agents to help protect our paradise," explains Bruna Buás, Corona's Marketing Director.
"If these artworks are present in the history of civilization for more than 100 years, the plastic you throw in nature will be too. The ocean is the mother of all rivers, so the plastic we throw on the streets of São Paulo will go to our polluted metropolitan rivers that flow into the sea," adds Srur.
Once the exhibit ends, all the artworks will be sold at an auction. All profits will go to Pimp My Carroça, a movement that has been working since 2012 to steer waste pickers away from invisibility–and increase their income–through art, awareness, technology, and collective participation.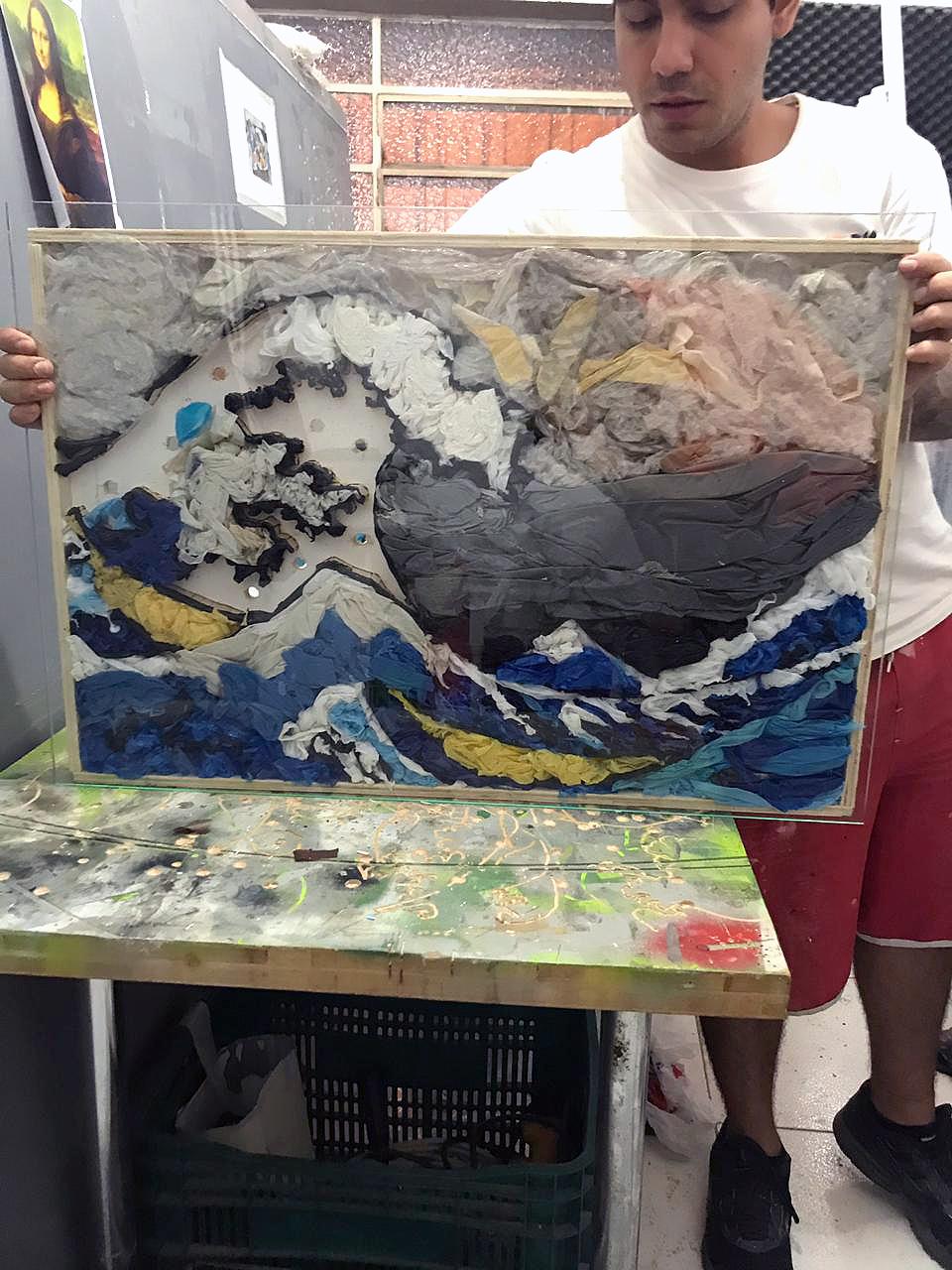 Credits:
Client: Corona
Agency: Soko