This year, learn from big data and analytics visionaries as they share insight, case studies and best practices on customer analytics, machine learning, and the future of banking technology. The Big Data & Analytics for Banking Summit's carefully crafted line-up includes professionals from both the retail and corporate banking spaces to ensure maximum knowledge and idea exchange.
With technological advancements and a greater amount of readily-available data changing the banking industry every day, hear how forward-thinking service providers and leading organizations are aligning to driving success.
Key topics covered at the summit include:
Customer Analytics
Fraud Analytics
Applications of Machine Learning
Banking Technology and Digital Currencies
Over the two days the attendees can expect to see:
Keynotes from senior level analytics executives at the world's leading banks, hear how they are leveraging social data within banking analytics and how you can use these insights to improve customer experience through personalization.
Presentations from entrepreneurs, challenging the traditional way of banking. Their insights will provide inspiration into how you can modernize your banking practice to improve efficiency – for example, using NLP & OCR for process automation and effective digital archiving.
Opportunities to demo the most innovative products in the banking analytics space and speak face-to-face with experts to find out which platform can help you and your business streamline processes.
Attendees hail from banks, insurance companies, credit card companies, investment firms, and other financial institutions, and range across enterprise functions.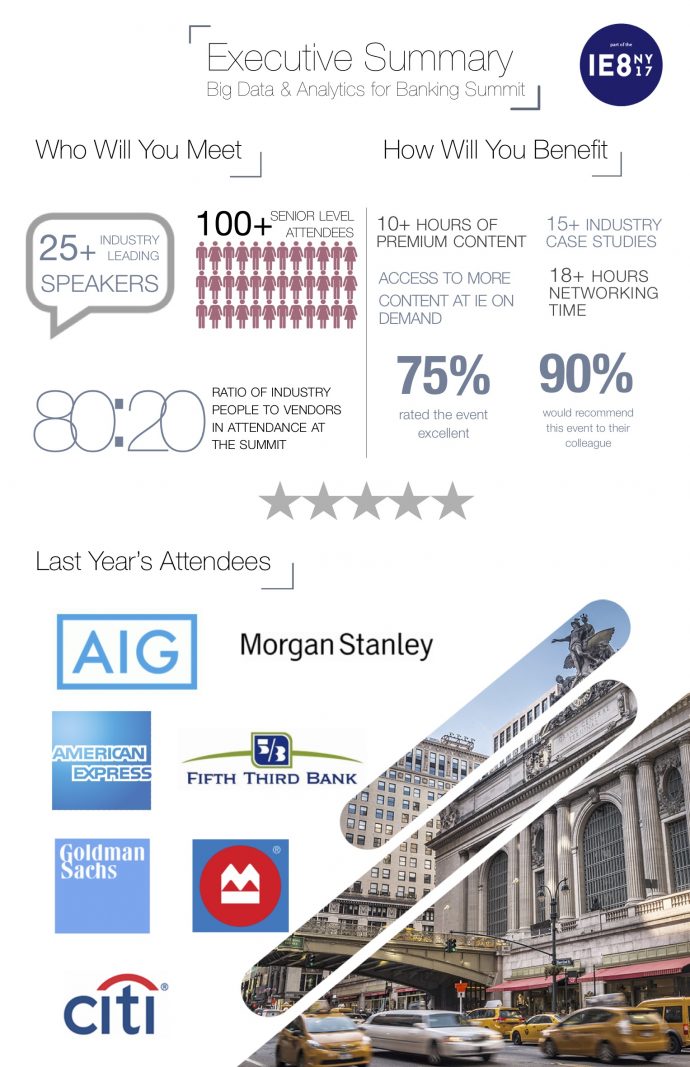 ATTENDEES
25+ Industry Leading Speakers;
100+ Senior Level Attendees; and more...