The Big Data & Analytics for Marketing Summit will explore how businesses are driving real value from marketing, customer and business information. Take control of your data and see how embracing Big Data can drive better results within marketing.
Big Data has already proven to help marketers reach and engage with consumers in new ways. With so much consumer information and prospect data now available, organizations embracing data analytics and metrics are seeing improvements in the performance of their campaigns.
Topics covered at the summit include:
Using Data to Drive Consumer Engagement
Organizing for Customer Data Management
User Level Web Analytics Across Multiple Platforms
Cognitive Science to Drive Customer Targeting
Big Data & Marketing Modelling
Data Science for Customer Lifecycle Management
Mobile Marketing Analytics
Consumer Behaviour Tracking
Join over 100 customer analysts, data scientists and big data pioneers to discuss, debate, and devise success stories in marketing effectiveness and consumer intelligence. Don't miss this exclusive networking and learning opportunity that will help you to define, predict, and optimize your marketing initiatives, therein driving the greatest revenue from your brand's most valued consumer audience.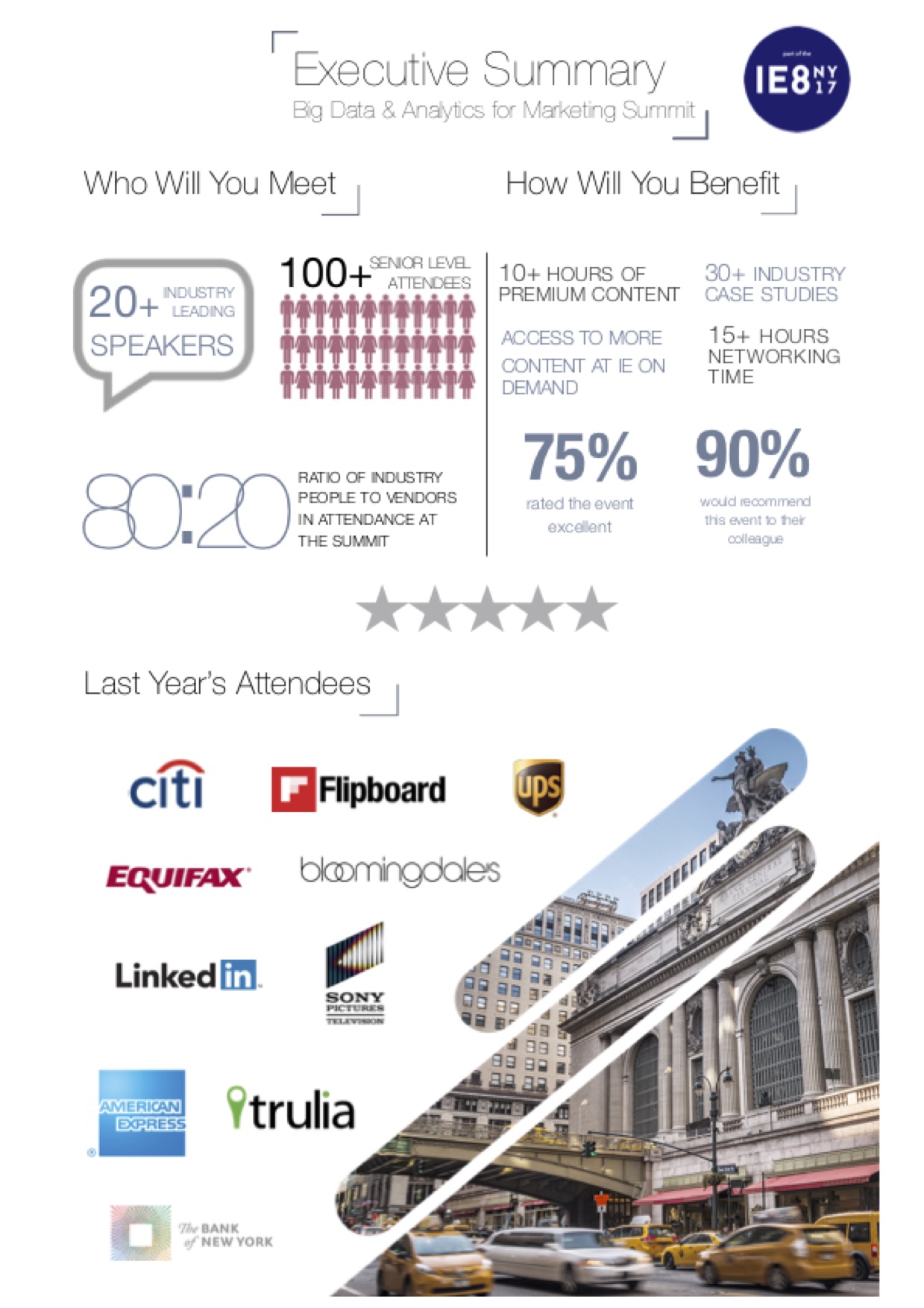 ATTENDEES
20+ Industry Leading Speakers;
100+ Senior Level Attendees; and more...