With big data & analytics technologies re-shaping the pharmaceutical industry, a plethora of experts offer their knowledge within the space at the Big Data & Analytics for Pharma Summit 2018. Expect two days of inspiring, educational & informative presentations, panel sessions & networking opportunities.
When attending the event you can learn about:
Patient-Centricity
Utilizing all available data, often from a variety of diff/disparate sources, in order to personalize treatment to the patient.
Use of Real World Data/Real World Evidence
Data to identify gaps in patient care, improving quality of care and patient outcomes.
Real World Data Usage in Clinical Trials & what trials may look like in the future
Data Opportunities for Commercial Analytics
Including customer targeting/segmentation and customer engagement.
Privacy/Regulatory Issues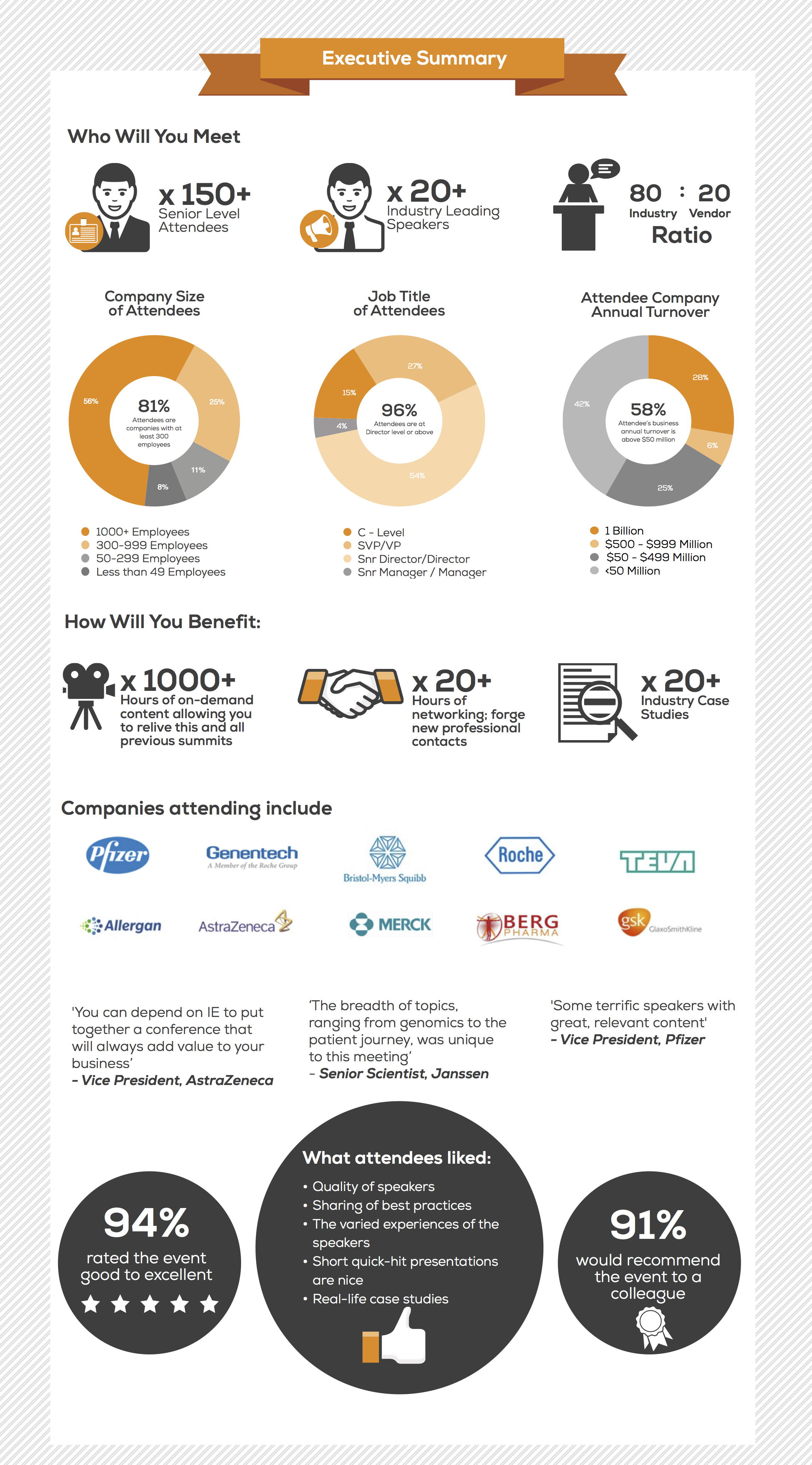 ATTENDEES
20+ Industry Leading Speakers;
150+ Senior Level Attendees; and more...