BlogHer is the largest community of women who blog: reaching an audience of 100 million across premium blogs, Web sites, Pinterest, Facebook, and Twitter. BlogHer is a community and media company created in partnership with women in social media. Engaged, influential and info-savvy, these women come to BlogHer to seek and share advice, opinions, and recommendations.
BlogHer was founded in 2005 by Lisa Stone, Elisa Camahort Page, and Jory Des Jardins to answer the question, "Where are the women bloggers?" Since then, BlogHer has become an unstoppable movement, empowering women to find their voices and turn their passions into content, community, and commerce, across topics from food and health to parenting and politics.
Today, BlogHer events are some of the largest and most diverse celebrations of female content creators, social media influencers, entrepreneurs, media makers, and brand marketers. BlogHer is a member of the SheKnows Media family, a mission-driven women's media company and a top 5 women's lifestyle digital media company, with 70+ million unique visitors per month.
Looking back at the past 14 years, BlogHer is amazed by all the phenomenal females who have taken the main stage. From celebrities to activists, and social media stars to entrepreneurs, its keynotes remind the community why this is a must-attend event for women online. Below are just some of the thought leaders who have joined the summit…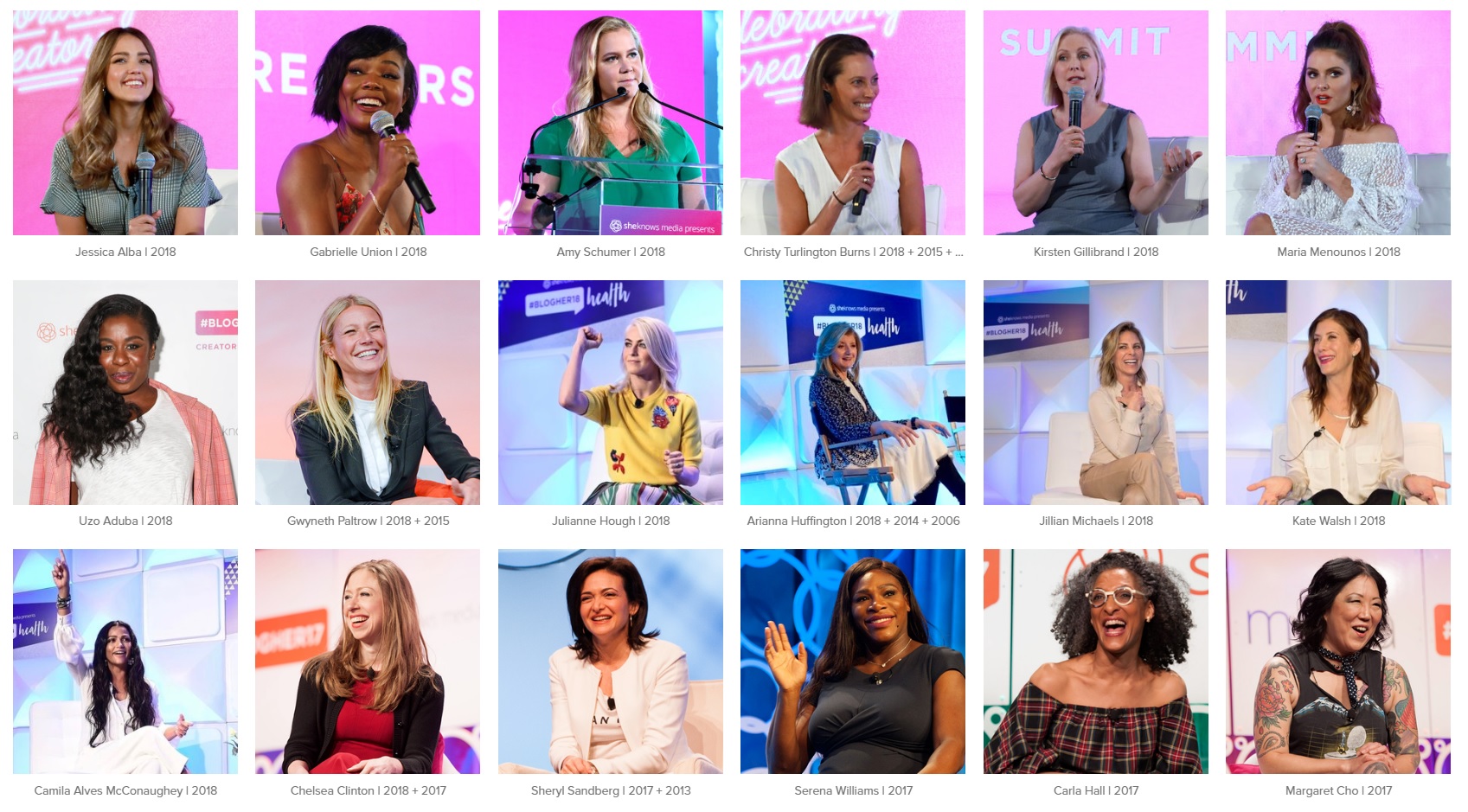 *Given the ever-changing status of the Coronavirus pandemic, the schedules of several events are changing. To see their latest updates, please visit each event's respective website.