Branding.news readers can attend the Brand Marketing Summit Europe with a discount. Just use the bnews100 code to get a £100 discount on your ticket and enjoy the marketing experience!
The future of marketing is personal. As the expectations of your customer skyrocket, you need to go above and beyond expectations and deliver personalized, impactful interactions. Be a part of the movement to understand the customers' journey at this year's Brand Marketing Summit Europe with 120+ attendees across marketing, digital and social media discussing marketing strategies and how to stand out from the competition. Join strategic decision makers for 2 days of discussions at one of the best conferences for marketers.
Know your customer, know their journey. The future of marketing is personal and data-driven, find out how to:
Accelerate the understanding of the customer journey: analyze how brands can create a deep understanding of their customer and optimize their experience to be as personalized and engaging as possible
Personalize experiences and delight consumers: in this data-driven world reveal how to leverage data, synchronize channels and deliver marketing that resonates with your customer
Drive rapid growth in the era of digital transformation: explore how to shift your brand into the digital age and create a company culture that is putting digital channels at the forefront of your strategy
Inspire loyalty with a clear brand purpose: Creatively and sincerely define your brand purpose with a message that echoes your audiences' passions and beliefs
4 reasons why 2019's summit is unmissable!
Over 120 marketing leaders and executives: Come together to share cutting edge insights and real-life case studies
Europe's only brand focused and brand-led marketing conference: Tailored to what you want and need to hear from the companies leading the way
The best opportunity of 2019 to network: Meet with CMO's, VP's, Heads and Directors of Marketing from globally recognized brands
Benchmark your brand's marketing strategy: Measure your progress against that of the very best brands at engaging customers and delivering impactful interactions
Who attends the Brand Marketing Summit?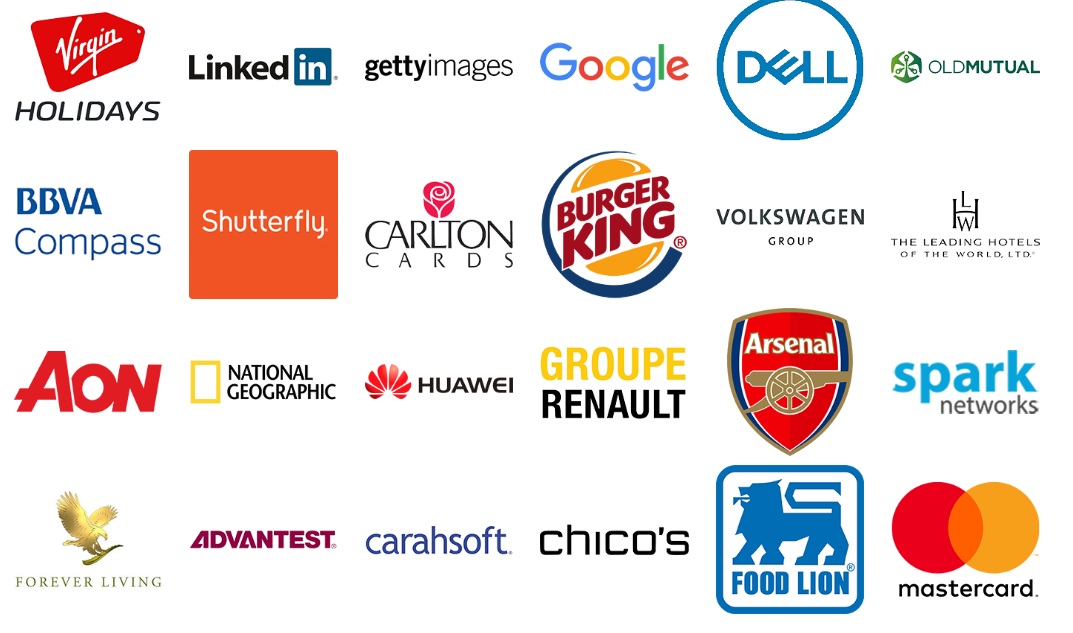 Attendees will include:
C-Suite, Vice Presidents, Directors, and Managers involved in marketing, communications and customer experience from brands who are leading the way in your profession!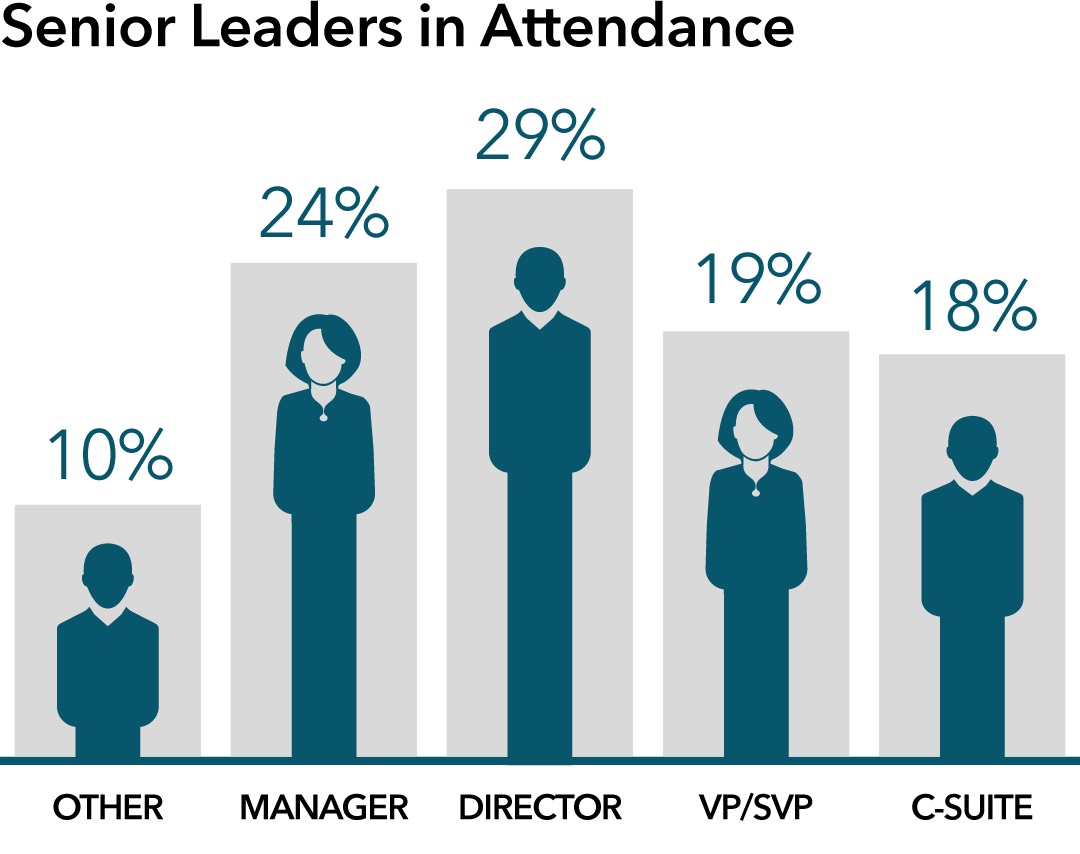 Prior to the conference, there will be a webinar workshop, where the audience is invited to discuss about redefining the brand message. Amongst the speakers, there will be Franck Kermarrec, Chief Marketing Officer, Millennium Hotels and Resorts, Andrea D'Aloia, Brand Director EMEA, Burger King, and Ben Roberts, Digital Marketing Strategist and Podcaster of "Marketing Buzzword Podcast" (moderator).
Hear how these brand leaders are:
Strategically reinventing their brand purpose
Positioning themselves in an increasingly congested ecosystem and standing out from the crowd
Moving beyond traditional marketing and what this means for you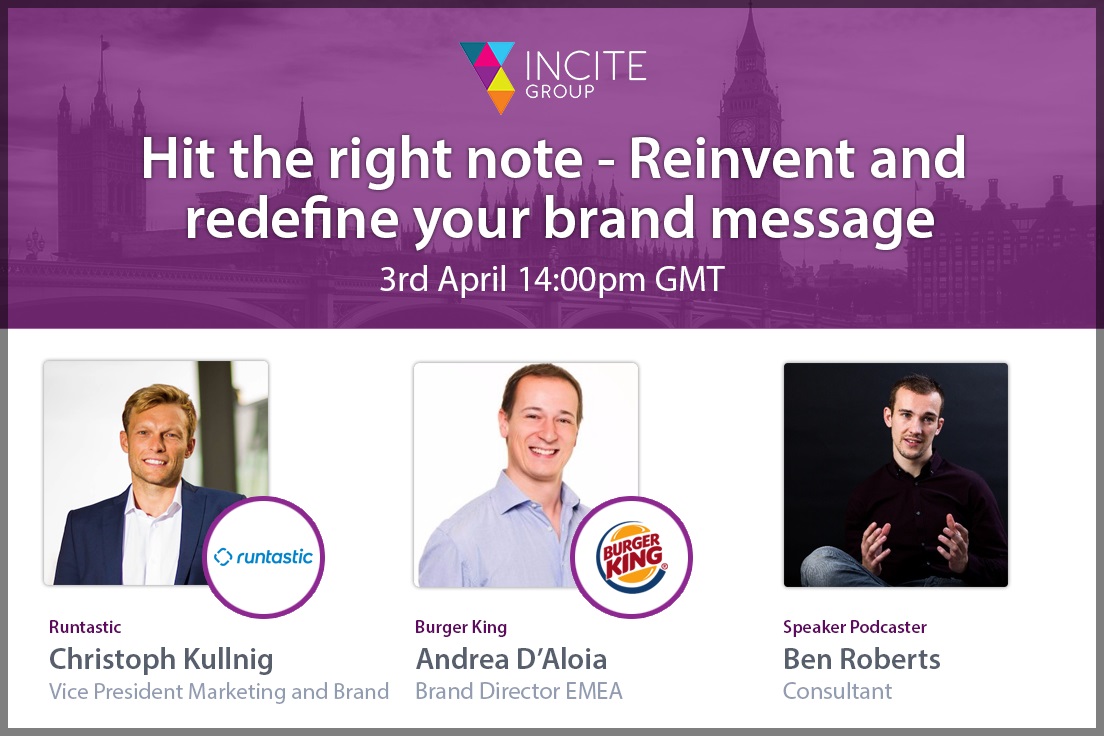 Hit the right note – Burger King and Millennium Hotels discuss brand messaging
Nearly two-thirds of millennials and Gen Z express a preference for brands that have a point of view and stand for something. As customers demand a more personalized and meaningful relationship with the brands of their choice, it is imperative you have a clear brand purpose and if not, you reinvent your strategy.
Brands such as Burger King and Millennium Hotels and Resorts will discuss how they ensure their marketing messages hit the right note with their audience and ensure they stay ahead of the curve during Incite Groups free webinar, 14:00 GMT 3rd April.
Why this is 2019's Must-Attend Event: Check out the video below! This is an event you can afford to miss, especially now when you have £100 off. Just use the bnews100 code to get the discount! Now, you don't have any excuse for not attending Brand Marketing Summit Europe.
"Our role as brand marketers is to inspire audiences, and our ability to do so begins by inspiring one another."
Jill Cress, Chief Marketing Officer, National Geographic
ATTENDEES
120+ Attendees;
20+ Brand Speakers