Branding Over Tea: Applying the Quality & Attention of Chinese Tradition
Our colleagues at Brandium Inc. have created a unique experience inspired by the Chinese tea ceremony, a tradition dedicated to patience, detail, and quality.
Amidst today's technology race and innovation chase, branding remains an art crafted by time, attention, and value. It stands as a beacon for what was, what is, and what will be the most effective form of differentiation and connection.
Quality branding stems from the time and attention devoted to it by its creators.
A selection of those creators – renowned in their specialties – have been hand-picked to join the guests for a unique and pleasant afternoon. Enjoy a traditional Chinese tea ceremony while hearing these brand leaders draw the parallels between its 6 rules and the key branding themes of 2017.
As the speakers tell the tale, you will be served with Chinese-inspired canapes – crafted exclusively for this event – and a multitude of fresh teas brewed by trained hosts. Each tea is different and requires a certain amount of attention, similar to the brands that we work with.
Click here for the full programme.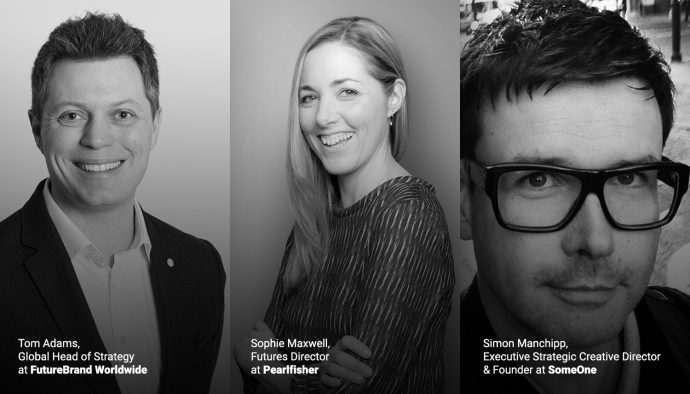 ATTENDEES
Flavia Barbat, Editor-in-Chief at Brandingmag
Tom Adams, Global Head of Strategy at FutureBrand Worldwide
Laura Jordan-Bambach, Creative Partner at Mr. President
Pete Dewar, Director of Brand Language & Founder of The Clearing
Simon Manchipp, Executive Strategic Creative Director & Founder at SomeOne
Sophie Maxwell, Futures Director at Pearlfisher
EVENT LINKS