The Chief Strategy Officer Summit gives you the opportunity to hear from leading strategy executives from Fortune 500 companies. The event's speakers offer exclusive insight that will help you create an effective strategy that brings a real impact.
Over the course of two days, the summit covers topics that matter most to today's strategy leaders and provide a platform for discovery and innovation.
This CFO summit brings together business leaders and innovators for an event acclaimed for its interactive format; combining keynote presentations, interactive breakout sessions, and open discussion.
You will be able to learn about the following topics:
Consumer Insights Essential to Strategic Growth
Using Innovation to Evolve Your Corporate Strategy
Leading Change Through Strategic Planning
Create Sustainable Content Strategy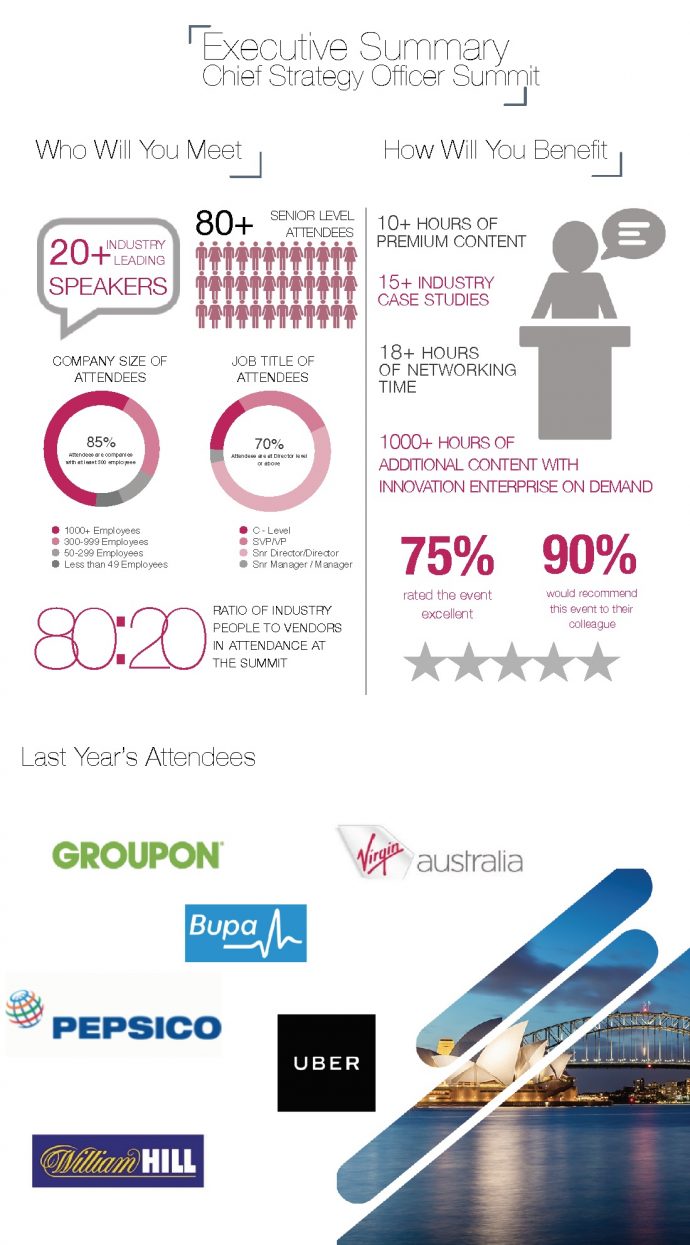 ATTENDEES
20+ Industry Leading Speakers;
80+ Senior Level Attendees