The Chief Strategy Officer Summit aims to discuss key issues surrounding managing strategy teams, help you learn from executives who are focussed on creating growth strategies, and on designing long-term direction & leading that change. You will be able to learn from executives at companies who are looking to set their corporate strategy in the right direction for growth, market defense & global opportunities.
The summit also features stimulating panel discussions, engaging workshops & breakout activities over the two days.
Hear case studies on topics such as:
The Role of the Chief Strategy Officer
Business Research and Competitive Intelligence
Growth Strategies
Leadership in Strategy
Corporate Strategy
Change Management Techniques
Long & Short Term Strategy
Mergers & Acquisitions
International Expansion Strategy
The goal of the strategy is the pursuit of sustainable competitive advantage. As competitive and business environments evolve, sources of advantage must be renewed. The Chief Strategy Officer Summit brings together dynamic and senior executives operating in the areas of strategy & planning, providing a platform for real discovery. In this ever-changing environment, the Chief Strategy Officer Summit also allows executives to hear how leading organizations evolve, ensuring objectives are consistently achieved.
Effective strategic planning is central to business success. Hear how leading executives create competitive advantage and achieve performance targets.
With thought leaders from Telstra, Suncorp, Kimberly-Clark, Commonwealth Bank, Medibank, ANZ & more, this summit will bring together those pioneers at the forefront of strategy within some of the world's most successful organizations.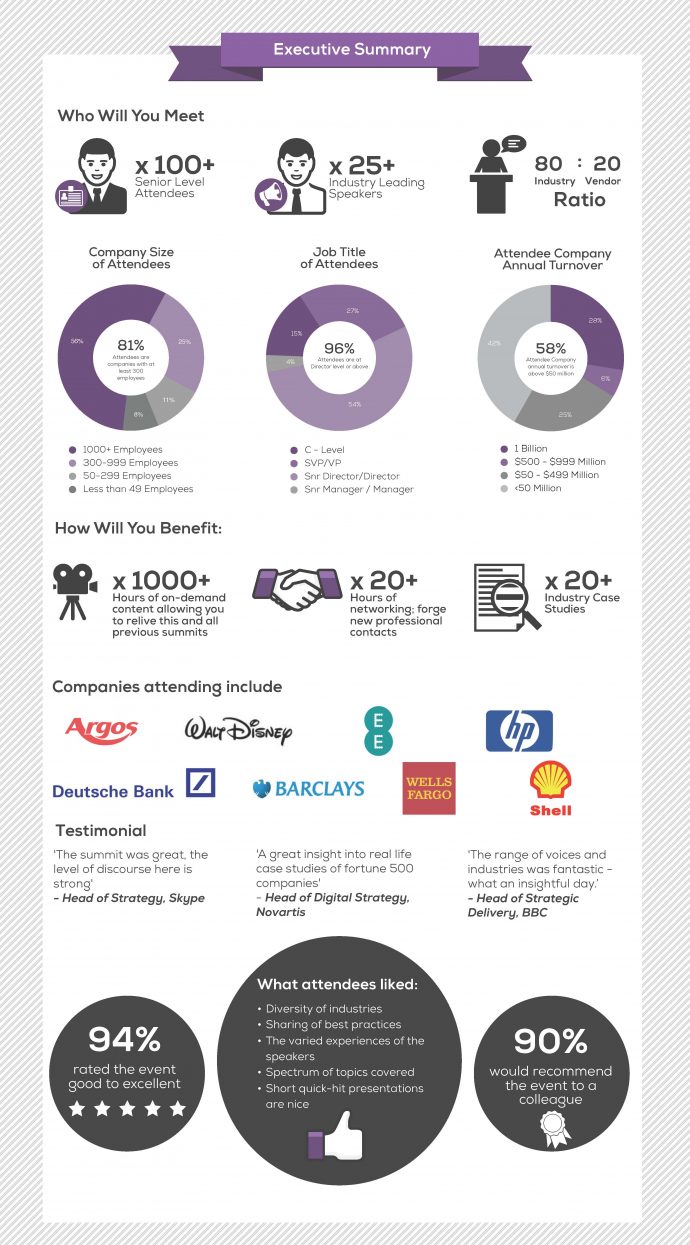 ATTENDEES
25+ Industry Leading Speakers;
100+ Senior Level Attendees