Digital Marketing & Strategy Innovation conference gathers world's most dynamic and high-level executives operating in digital strategy.
The growth of digital across the Asia Pacific region has been on an upward trajectory for some time now. With the rate of mobile and digital adoption following the same path, especially in area's like Shanghai – which is one of the cities that has the highest rate of daily social media usage in Asia – it has become imperative for businesses to utilize this space.
The summit brings those who are leading digital strategies, implementing new marketing technologies and delivering cutting edge content strategies under one roof.
By attending the two-day experience, participants will be able to network and share insights with those at the forefront of developing the digital landscape.
"This is definitely an eye-opening event to see the best of digital marketing practice in various industries."
L'Oreal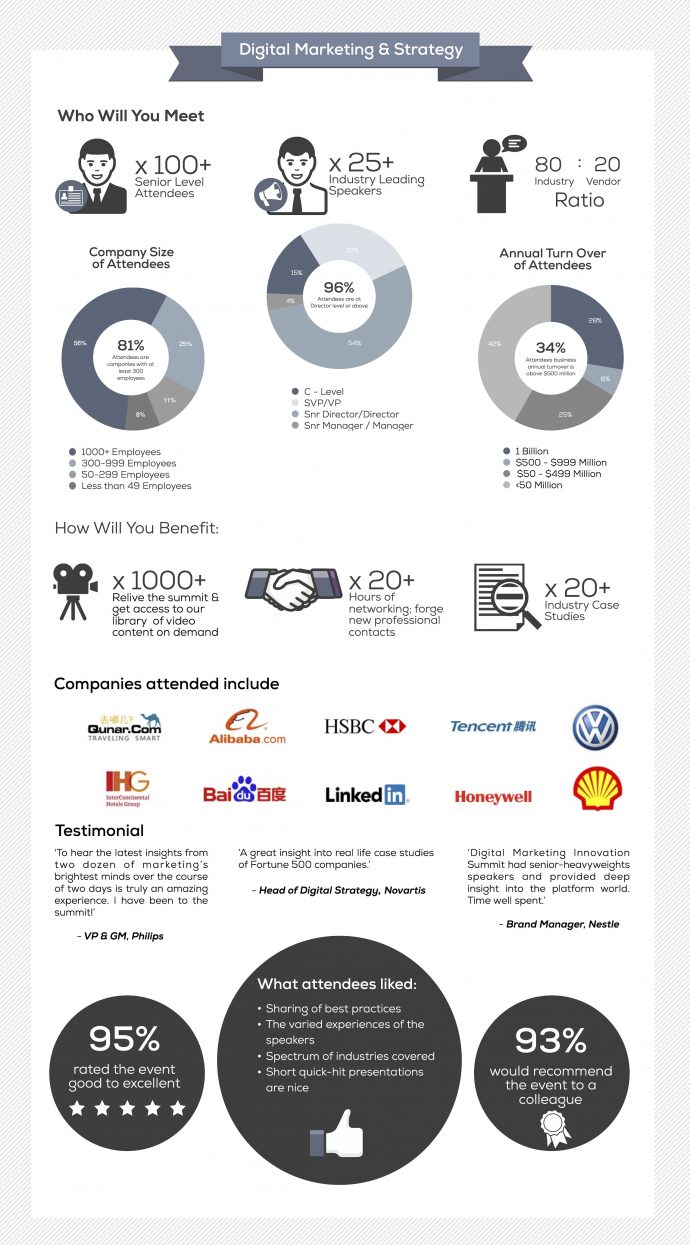 ATTENDEES
100+ Senior Level Attendees; 20+ Industry Leading Speakers
EVENT LINKS