The growth of digital across the Asia Pacific region has been on an upward trajectory for some time now. With the rate of mobile and digital adoption following the same path, especially in areas like Shanghai – which is one of the cities that has the highest rate of daily social media usage in Asia – it has become imperative for businesses to utilize this space.
The summit brings experts who deliver cutting-edge content strategies under one roof. The two-day event's speakers have experienced the success and failings of digital implementation, but most importantly can share this information through case studies to help you better deliver more effective results for your business.
By attending the Digital Marketing & Strategy Innovation Summit you will be able to network and share insights with those at the forefront of developing the digital landscape. Digital Marketing & Strategy Innovation Summit prides itself on hosting an executive audience to deliver a thought-provoking two-day experience to send you back to work, ready to take full advantage of your new marketing and strategic capabilities.
As organizations and the global marketplace grow, the role of the digital leaders has become more important for ensuring successful marketing & strategy implementation and execution.
This year's themes include:
Mobile & Content Marketing
Social Media & Influencer
Personalisation
Data-driven Marketing
AI & VR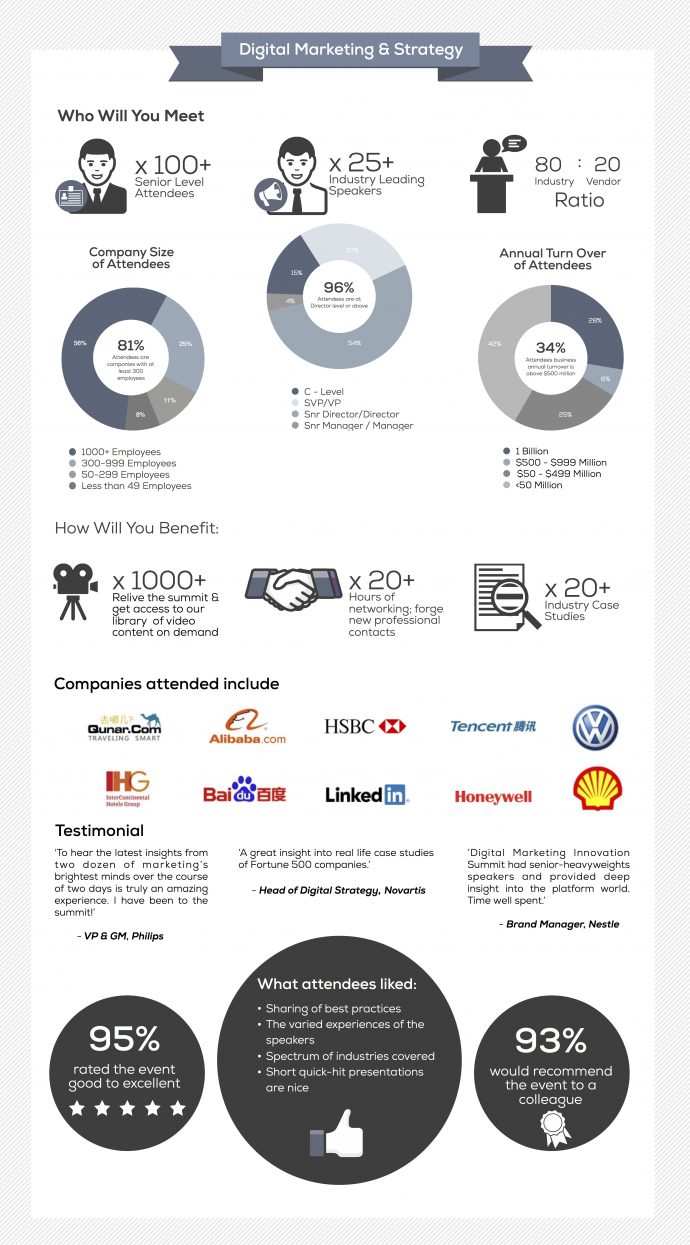 "One of the few events that really deliver on the promise of the title", Yum!
"This is definitely an eye-opening event to see the best of digital marketing practice in various industries", L'Oreal
"Learnt lots of takeaways that can be implemented in my next project", CitiBank
ATTENDEES
25+ Industry Leading Speakers;
100+ Senior Level Attendees