eTail brings you a disruptive content with a special focus on technology. The event is designed to help people optimize the profits from their business. No commercials. No egos.
Born in 1999, eTail is where the successful retailers meet and learn. From the Billion dollar club to the start-ups. From travel, beauty, arts, electronics and much more – eTail is for retailers that want world-class eCommerce.
Over 100 speakers representing the best from some of America's largest retailers, innovative start-ups, and eCommerce disruptors will be present at the summit.
The event finds the executives that are in trenches, doing the dirty work – so they can tell you why, how, and what they would change next time.
Last year's speakers included: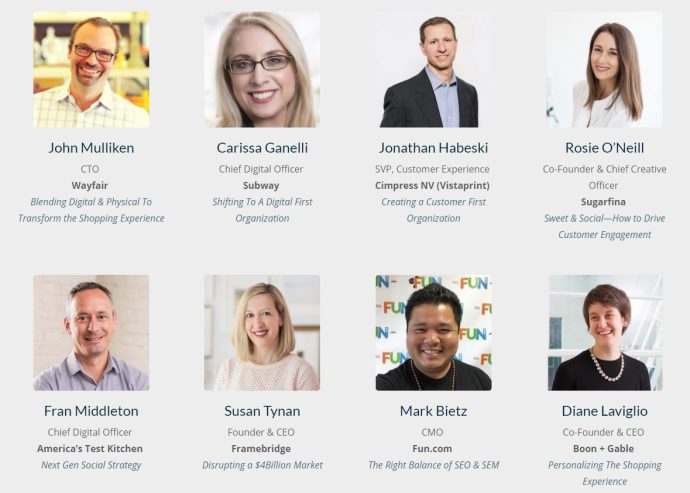 "This event was, by far, the best show I've ever attended or my company attended – and not just in terms of eTail shows, but all shows in general!"
Gary Smith, VP – Global Marketing & Sales, YourAmigo
"Attending eTail has changed the structure of our company and the mindsets of our employees. It has helped us become more profitable as a business."
Guido Campello, CEO, Cosabella
ATTENDEES
100+ Speakers