Inspirefest is an international festival of technology, science, design and arts, covering key trends from Infosec to Blockchain, AI to Robotics, Games to Professional Development. The main conference runs on July 21 & 22 in the beautiful Bord Gáis Energy Theatre in Dublin's Silicon Docks.
Tickets also include free entry to the legendary Fringe festival, with live music, spoken word, comedy and an unmatched networking experience.
At Inspirefest there is ample opportunity to make incredible connections with other peers and like-minded industry professionals.
"The best conference for bright minds in Europe." Brenda Romero, Co-founder, Romero Games
"Rarely does an event yield so many lasting insights and relationships as Inspirefest did for me. It's simply a must!"
Raju Narisetti, CEO, Gizmodo Media Group
One last question remains: Who attends the Inspirefest? Leaders, professionals, scientists, engineers, entrepreneurs, investors, coders, academics, students, decision-makers and influencers from the companies shown below, and many more have all attended.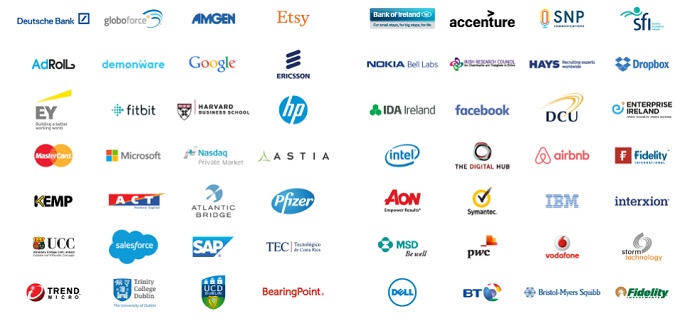 ATTENDEES
60+ Speakers
3000+ Attendees