Taking place in Scotland from 20th to 22nd April 2020, the European edition of GDS Group's NG Retail Summit brings together senior retail decision-makers and business leaders from across the continent to share experiences, discuss current challenges, and find pragmatic solutions to help deliver meaningful results.
The NG Retail Summit will look at a number of key themes, including personalization: the art of customer customization, unified commerce: retail connected in real-time, and delivery and fulfillment.
From case studies that lift the lid on operations inside prime organizations, to workshops and collaborative sessions that focus on real challenges and future technology innovations, to one-to-one meetings with industry peers offering practical advice tailored to attendees' specific needs, the summit provides visitors with everything they need to implement their key projects more effectively.
Every GDS Summit has one stated aim: to help attending executives implement their key projects more effectively. GDS does this by developing an in-depth understanding of those executives' project needs, the business outcomes they want to achieve, and the challenges they face in terms of hitting those goals.
The upcoming summit will welcome executives from some of the world's biggest firms, as they look to address their project challenges. Below, you can check some of the speakers who attended the previous events.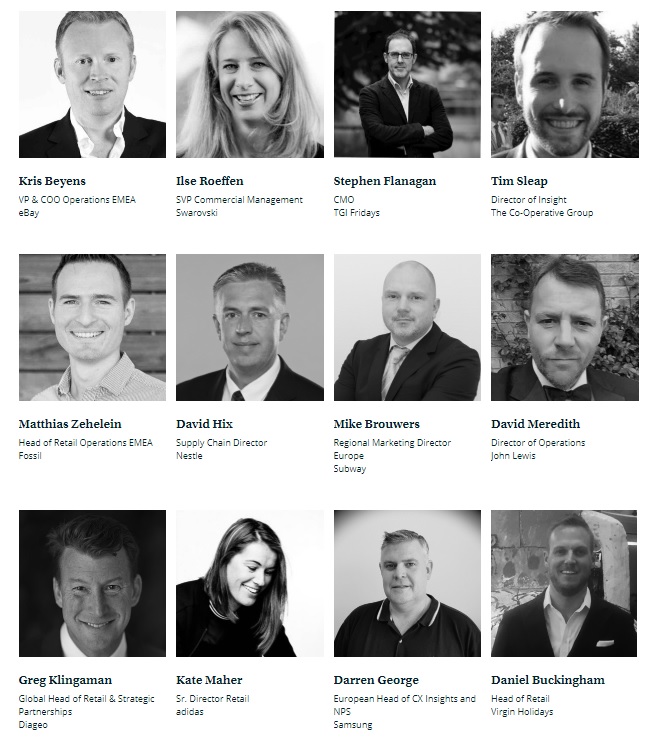 Attendees love the summit because of the unparalleled opportunity to meet people with ideas on how to move their key projects forward. But don't just take our word for it… Watch the video below and read some praise straight from them.
"Exceptionally well run. Great topics, conversations and people – and real opportunities to work with some of the businesses attending the event."
Penaki Jha – Head of Sales & Service Customer Experience, Telefonica
"I think what makes the summit stand out is the quality of speakers and the attendees."
Brian Winn – VP Digital Acquisitions, Wells Fargo
ATTENDEES
60+ Executives