Part festival, part talks, part exhibition, part undefined, UNFINISHED provides an experience in constant evolution. It brings together innovators, artists, visionaries, entrepreneurs, and change-makers across all disciplines to share work, research, and ideas. The name UNFINISHED reflects its core belief that making the world a more conscious place is a continuous work in progress and that we should never stop growing and questioning ourselves.
Everyone at UNFINISHED—be it a speaker, listener, performer, philosopher, inventor, exhibitor, thinker or a maker—is considered both a guest and a contributor. UNFINISHED is an invitation-only event reserved to a carefully selected community, building itself over the years by word of mouth and by spontaneous applications.
Hosted by EIDOS Foundation, UNFINISHED is first and foremost a community of curious people. UNFINISHED builds its community through different event formats such as keynotes, workshops, panels, leadership sessions, art installations, concerts, and concept dinners, all in a creatively unique space.
EIDOS Foundation is a non-profit organization based in Bucharest, Romania, committed to supporting new cultural forms and practices on an international level and across various disciplines. EIDOS operates at the intersection of creativity, technology, philosophy, and business by organizing events, educational programs, experimental research, and by supporting the production of artistic projects.
EIDOS Foundation is pleased to announce early-program confirmations that include: Aja Monet, poet and activist; Farah Nayeri, New York Times cultural correspondent in Europe; Archie Lee Coates, PlayLab partner and Co-Founder +Pool; Iulian Stanciu, eMAG CEO; Andrew Herzog, multidisciplinary designer and co-founder of HAWRAF; Barbara Soalheiro,founder of MESA; Kimberley Motley, human rights lawyer; Danilo Maldonado Machado, Cuban dissident; Peter Conrads, co-founder + managing director, SLOW; Esther Perel, relationship therapist; Maria Toorpakai Wazir, squash player; Ian Daly, Head of Brand Strategy, Live Nation; Ayesha Gulalai Wazir, politician and activist; and Pete Davis, writer & civic performer.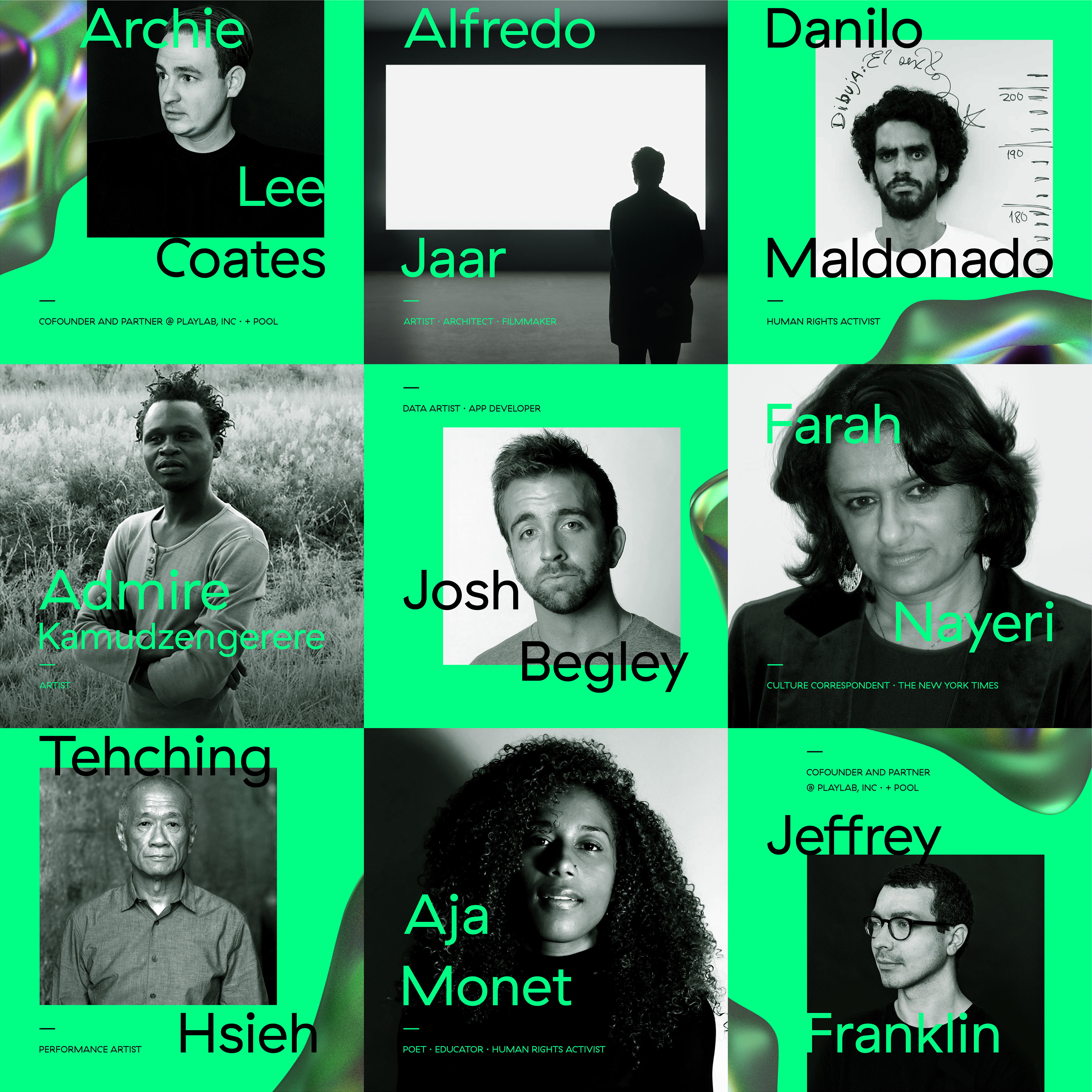 This year, #UNFINISHED18 will take place at the National Museum of Art of Romania (MNAR), which is located in the former Royal Palace of Bucharest's Revolution Square. MNAR re-opened in 2013 after 27 years of renovation work and UNFINISHED–picking up the thread of history from this influential host–comes as the very first festival to ever receive the privilege of holding a four-day event in both its modern galleries and momentous reception halls.
The UNFINISHED Festival has already managed to bring together creativity, technology, business leaders and entrepreneurs to inspire and motivate the public at large through a series of keynote addresses, interactive panels, hands-on workshops, masterclasses, and unconference style brainstorming sessions, as well as exhibitions, networking events, and concerts. Check out how the last year's event went!
ATTENDEES
30+ Speakers