Discover advances in AI Assistants and artificial intelligence from some of the world's leading innovators. Learn from industry experts in predictive intelligence, voice recognition, and data mining. Explore how AI Assistants will impact business including communications, healthcare, and industry.
The Assistant Summit will showcase the opportunities of advancing trends in AI Assistants. What impact will predictive intelligence have on business efficiency, and personal organization? Learn the latest technological advancements and industry trends from a global line-up of experts.
Who should attend the event?
Data Scientists
Research Scientists
Data Engineers
Professors
PhD Students
Developers
Entrepreneurs
CTOs
CEOs
Investors
Topics covered at the summit:
Deep Learning
Generative Adversarial Models
Variational Autoencoders
Producing High-Quality Samples
Reducing Training Time
Reinforcement Learning
Image Analysis
Vision & Language
What's new this year?
Interactive Q&A — Get all of your questions answered via live Q&As or submit your questions ahead of time
Hear from Expert Speakers on recent, relevant developments and the progression of Generative Models
Connect with attendees during and after the summit and build new collaborations through the event's online networking tools
Access Complimentary Presentations from stages focusing on Computer Vision, NLP, Reinforcement Learning, Deep Learning Landscapes, and Ethics & Social Responsibility
Participate from any device so that if you're on the move or at home, you'll be sure not to miss out!
Previous attendees include: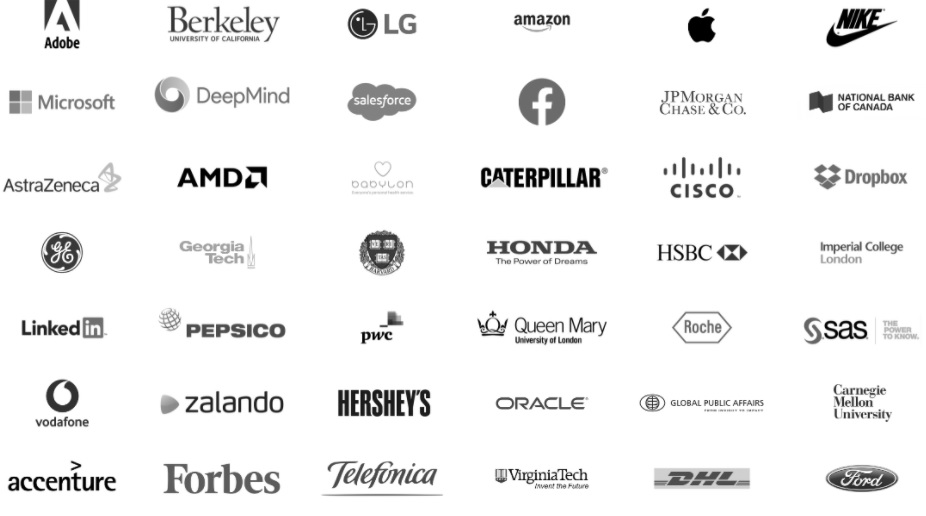 *Given the ever-changing status of the Coronavirus pandemic, the schedules of several events are changing. To see their latest updates, please visit each event's respective website.
ATTENDEES
50+ Speakers;
700+ Attendees