America Digital Congress 2022 is a tech & business event for Latin American markets in digital transformation, telecom, SaaS, IoT, AI, Big Data, Smart Cities, e-Government, Cloud, Blockchain, Fintech, eCommerce, and digital marketing, where more than 5000 professionals of 22 countries and international experts meet to connect with providers, clients, and strategic partners, to be inspired, update their knowledge, capture trends, and share the best practices and technological solutions to improve business management processes, communications, marketing, and sales.
By attending the America Digital Congress 2021 you will be able to receive the following 10 Benefits.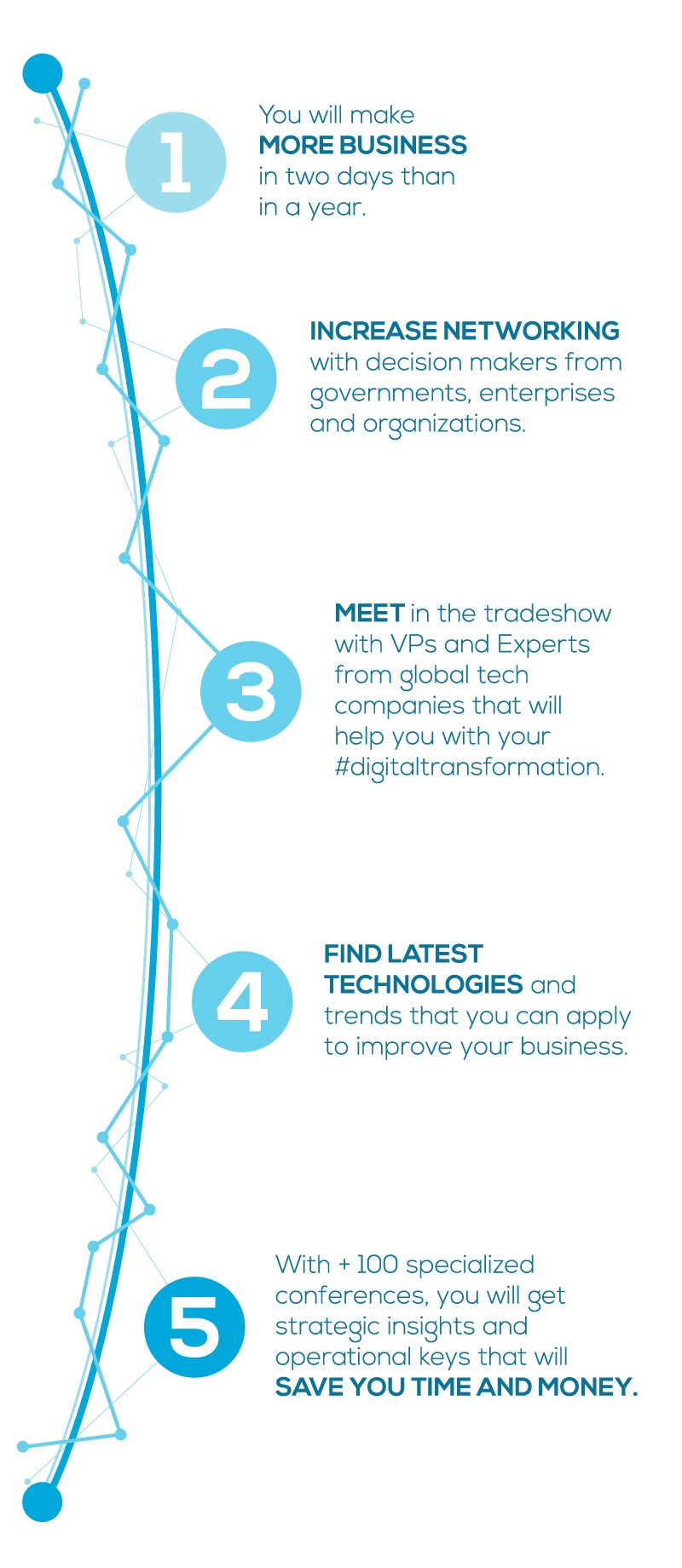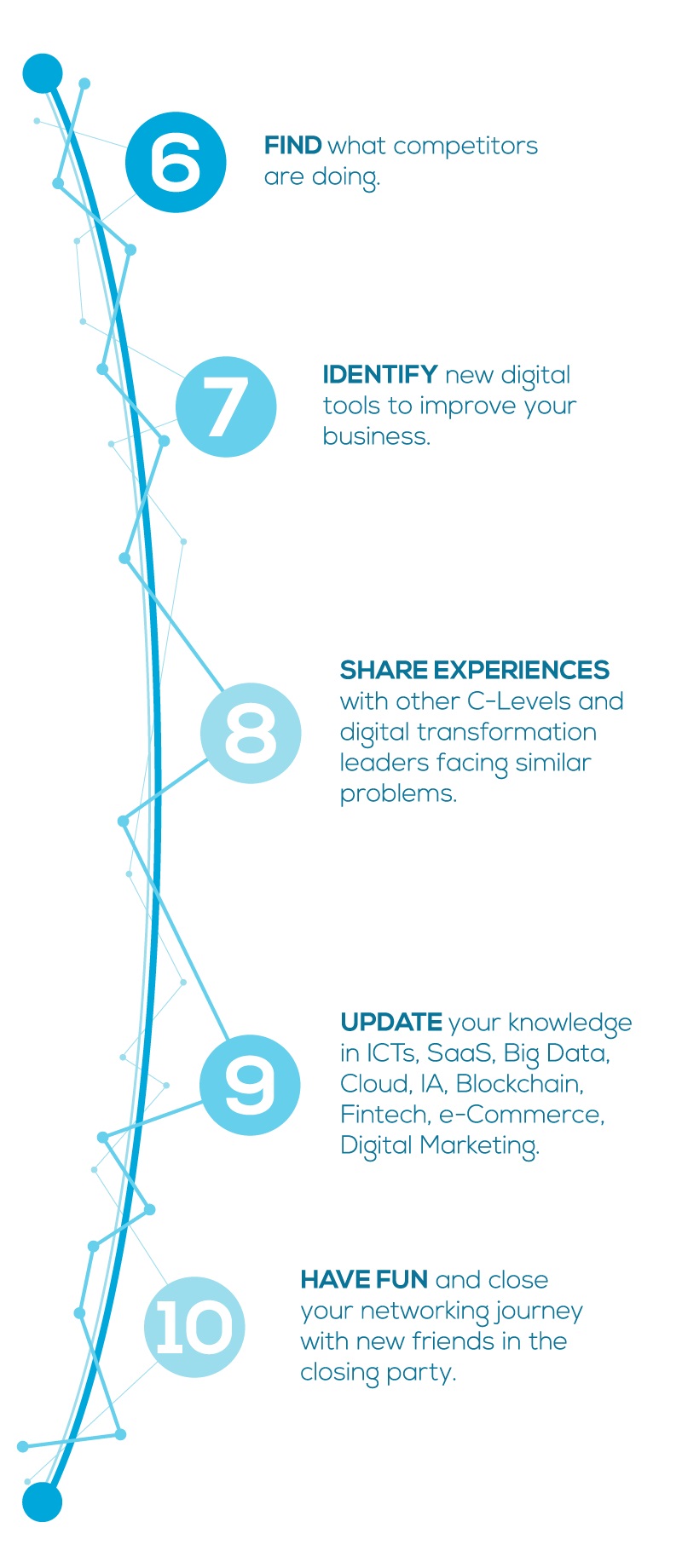 Among the attendees you will find:
Decision-makers and business leaders – Directors, CEOs, CDOs, CIOs, CMOs, CTOs, CISOs, general managers, professionals from innovation, eCommerce, and digital transformation leaders from Telcos, Banks, and Enterprises and government authorities around Latin America.
Technology providers
Executives and Professionals
Representatives of International Companies – Business executives interested in expanding from Chile to Latin America and seeking strategic partners.
Investors, VC, Private Equities, and Entrepreneurs
*Given the ever-changing status of the Coronavirus pandemic, the schedules of several events are changing. To see their latest updates, please visit each event's respective website.
ATTENDEES
5000+ Attendees