The ASSETS conference explores the design, evaluation, and use of computing and information technologies to benefit people with disabilities and older adults. ASSETS is a forum for presenting innovative research on mainstream and specialized assistive technologies, accessible computing, and assistive applications of computer, network, and information technologies. This includes the use of technology by and in support of:
Individuals who are Deaf/deaf or hard-of-hearing
Individuals who are blind or visually impaired
Individuals with other sensory impairments
Individuals with motor impairments
Individuals with memory, learning and cognitive impairments
Individuals with multiple impairments
Older adults with diverse capabilities
Professionals who work with these populations
Check out last year's poster to see what the conference is all about: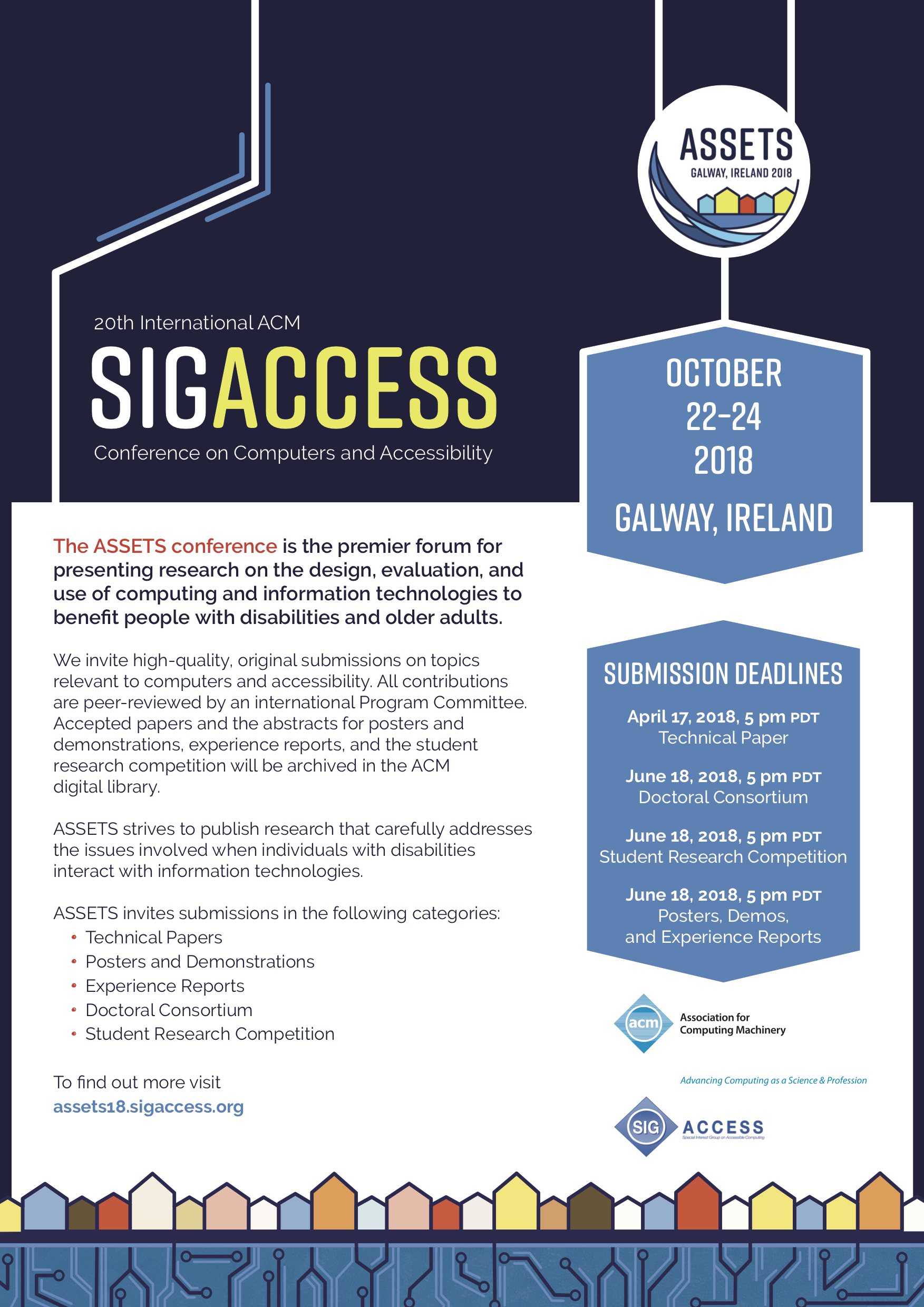 *Given the ever-changing status of the Coronavirus pandemic, the schedules of several events are changing. To see their latest updates, please visit each event's respective website.
ATTENDEES
Tiago Guerreiro, Universidade de Lisboa, Portugal;
Karyn Moffatt, McGill University, Canada;
Hernisa Kacorri, University of Maryland, USA; and many others...