Business.com's B2SMB Institute Global Conference brings together those who meet the B2SMB market every day and win. Network with your colleagues and get the latest market research, insights, and methods to find, connect, and sell to millions of SMBs today.
The B2SMB Summit is designed to maximize value in a fast-paced day-and-a-half format, with networking opportunities throughout.
Focused on issues, opportunities, and solutions, all of the event's sessions aim to help you better reach, engage, sell, and keep more Small Business Customers. With time set aside for networking, and space set aside for demonstrations, you'll hear not only from experts but from 3 different Small Business Owner panels.
New Ways to Engage SMBs
From new Small Business purchase behaviors to new media options that reach the time-starved Small Business prospect, the summit keynotes and panels of Experts will break down what works, what doesn't, and what's next, including:
The "right" SMB media channels
Strategic use of social media & reviews
Targeting SMBs via direct marketing
Using Predictive Marketing tools
Telemarketing vs. Premise sales
New Ways to Close SMBs
SMB customer costs-per-acquisition are edging ever higher. But new ways to efficiently and effectively qualify and close the sale are emerging. Learn "best practices" from today's most successful B2SMB Sellers.
Organizing your sales team(s)
Vertically inform your segments
Full Serve vs. Self Serve
Leveraging social media comments
Integrating with existing platforms
New Ways to Keep SMBs
Churn rates are approaching 75% per year. How do you keep Small Business customers? Learn the latest CRM techniques, tools and more, all specifically aimed at retaining and growing your Small Business customer base.
Build the best customer dashboards
Shape an SMB's marketing budget
Use SMB data to understand intents
Focus on Value Adds
Getting past the 6-month churn
Check out some of the brands and speakers that have attended B2SMB Summit so far: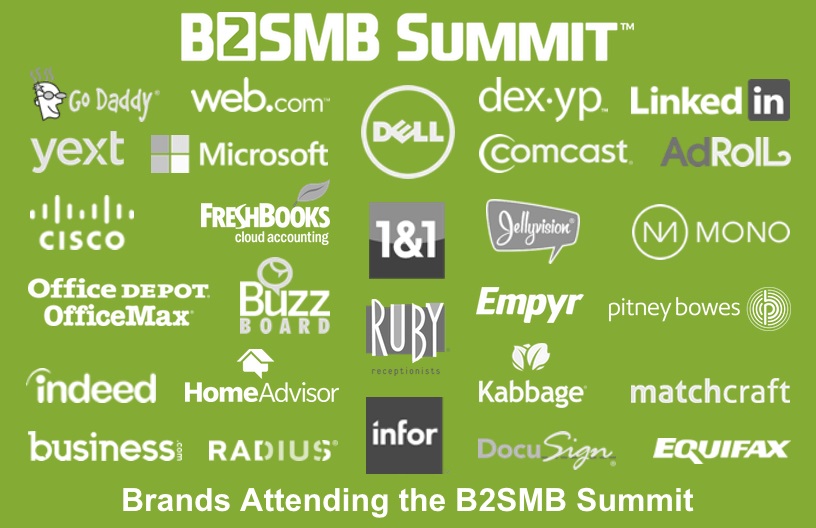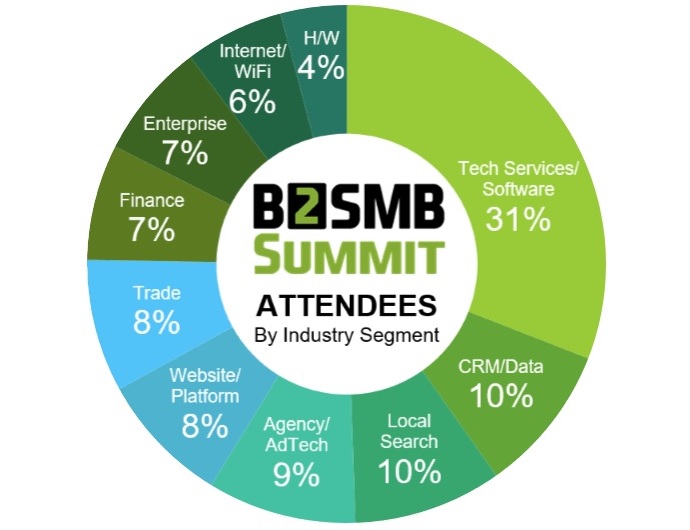 *Given the ever-changing status of the Coronavirus pandemic, the schedules of several events are changing. To see their latest updates, please visit each event's respective website.
ATTENDEES
200+ B2SMB peers