Bits & Pretzels is a three-day festival that connects 5,000 founders, investors, startup enthusiasts, and all other decision-makers of the startup ecosystem. The festival takes place in a unique setting around the Oktoberfest in Munich. Successful founders from all around the world, as well as young aspiring entrepreneurs, will meet at the event for inspiration, learning, and matchmaking. On the last day, all attendees and speakers come together in one tent with one goal: liquid networking.
Once a year, executives gather at the Bits & Pretzels Oktoberfest tables. Every table at the grand finale is hosted by a Table Captain and all attendees can choose one of those handpicked CEOs, editors-in-chief or investors before the event even starts. Through this, everyone is able to get the most out of Bits & Pretzels and enjoy a fine networking experience in a relaxed atmosphere.
Check out some of the speakers that attended last year's Bits & Pretzels Festival below.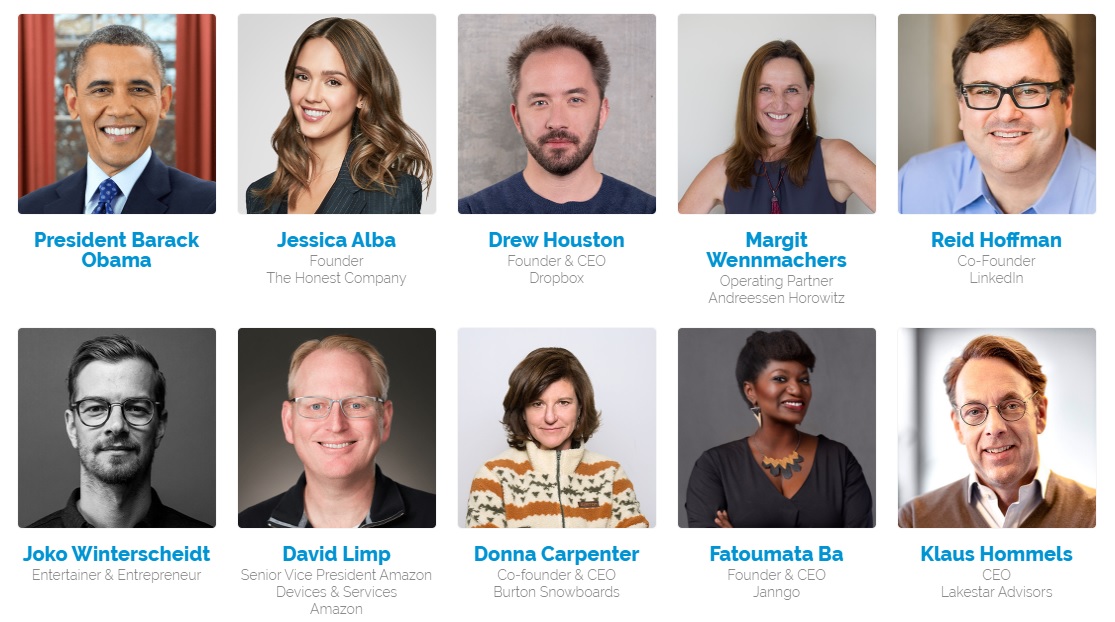 The main theme for 2019 was Diversity in the workforce. Bits & Pretzels Founders Festival believes that Diversity can help people unlock their biggest upcoming entrepreneurial potential. Diversity in its workforce, in new markets, in its products, in its endeavors, in its community–in its thinking in general–will be the key for new and bigger opportunities ahead.
*Given the ever-changing status of the Coronavirus pandemic, the schedules of several events are changing. To see their latest updates, please visit each event's respective website.
ATTENDEES
5,000+ Attendees;
150+ Experts;
100+ Speakers