DigiMarCon Europe 2020 gives you a chance to …
Hear from audacious and provocative speakers in the digital marketing industry.
Gain insight into emerging strategies, the latest innovative technologies, and best practices.
Network with thought leaders, build your network and collaborate with your peers.
Whether your goal is to reinforce customer loyalty, improve lead generation, increase sales, or drive stronger consumer engagement, DigiMarCon Europe 2020's agenda will help attendees enhance their marketing efforts. Sessions will focus on building traffic, expanding brand awareness, improving customer service and gaining insight into today's latest digital tools.
DigiMarCon Europe 2020 offers all of the elements you need to achieve digital marketing success! Interesting keynotes, expert panels, plus solutions providers and their tools for digital marketing – all in a dynamic, community-based setting. With plenty of networking opportunities, it is a place to build a professional network, find business partners, generate new ideas, and learn.
"I'm looking forward to returning to DigiMarCon in 2018. I'm putting together some of my best material to help deliver truly actionable takeaways for the attendees."
Rand Fishkin, Wizard of Moz
"DigiMarCon brings together some of the greatest minds in digital marketing to interact, engage and learn from each other. I highly recommend it."
Simon Kelly, CEO, Story Worldwide
Previous attendees included: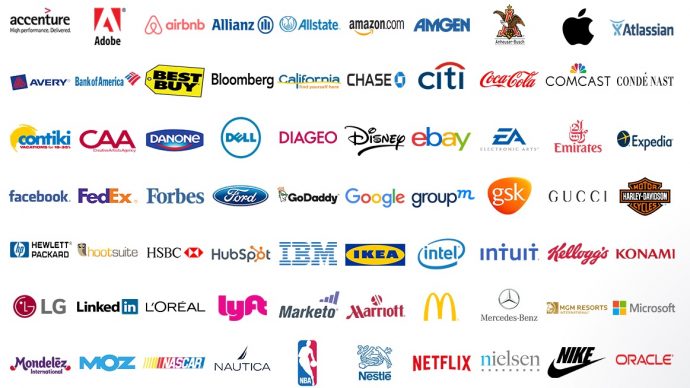 *Given the ever-changing status of the Coronavirus pandemic, the schedules of several events are changing. To see their latest updates, please visit each event's respective website.
ATTENDEES
Innovators, senior marketers and branders, entrepreneurs, digital executives and professionals, web & mobile strategists, designers and web project managers, business leaders, business developers, agency executives and their teams, and many more...