Digital Summit is a place for ideas and inspiration. Thousands of professions work directly with industry-leading brands learning practical, actionable solutions they can immediately apply back at the office.
The event's speakers bring phenomenal content on Marketing Strategies, UX & Design, Email, Search, Mobile, Video, SEO, and so much more. Digital Summit is not only a place for keeping up with the trends, but also for being an active player in their creation.
Attendees at Digital Summit come from a broad range of organizations including National Brands, Agencies, Technology Companies, Media, B2B Providers, Associations & Nonprofits, and Startups.
"Wow. Knew I'd learn a lot here, but this surpassed all expectations. Highly recommend Digital Summit to all marketers, everywhere!"
2017 Digital Summit attendee
"Incredible two days of learning and networking with the best of the best! Can't wait till next year!"
2017 Digital Summit attendee
"Great overall experience, very informative, good ROI, I'll be back for sure – and I'll bring my colleagues next time!"
2017 Digital Summit attendee
Below you can find the thought leaders and visionaries who attended Digital Summit Minneapolis in the past: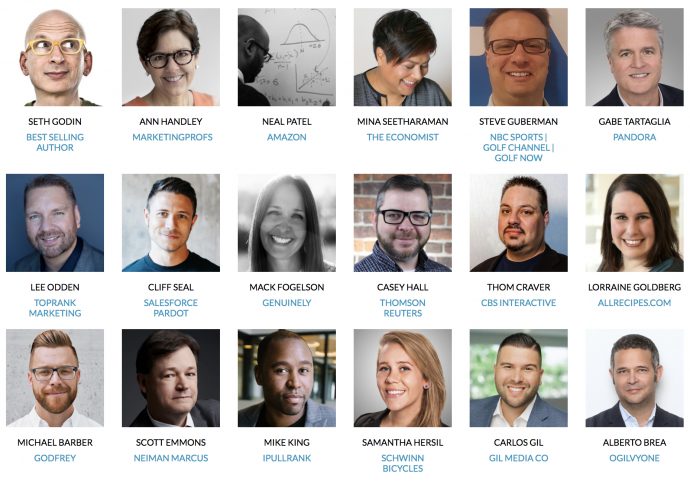 *Given the ever-changing status of the Coronavirus pandemic, the schedules of several events are changing. To see their latest updates, please visit each event's respective website.
ATTENDEES
Over 17,000 attendees