50+ in-depth sessions & workshops will not only help you stay ahead of the latest digital trends but also provide you with tons practical, game-changing takeaways you can immediately apply to your marketing strategy. You can learn directly from the brands and thought leaders who are making a large impact on the world's economy — now and into the future. Get under the hood and stay ahead of the strategic curve with companies like Google, Netflix, DoSomething, Intel, and more.
It's the all-important "hallway track." Join the three-day conference and connect with hundreds of seasoned marketers, strategists, designers, and more. You never know what inspiration, partnerships, or business deals you'll leave with after two days at Digital Summit.
Who attends the Digital Summit?
Content Creators and Marketers
Data & Analytics Directors / Managers
Deliverability Specialists
CMO / CXO / CEO
Email Marketers
Creative Directors
Product Marketers & Managers
Researchers
Sales and Account Executives
Search Architects & Analysts
Social Media Managers
UX / CX Designers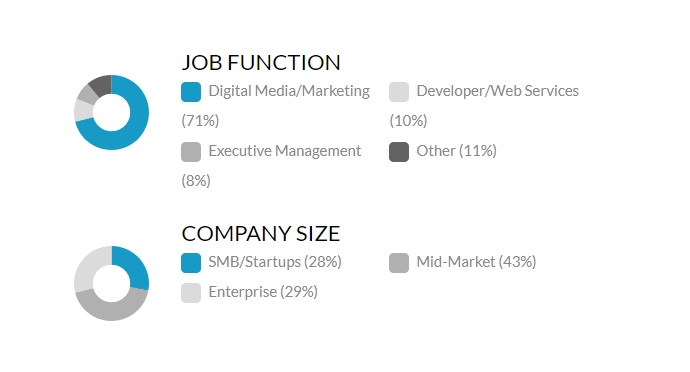 "The reason to go is because people like you are there, people with a posture of trying to make change happen."
Seth Godin, Best-Selling Author
"You'd better bring a notepad and your thinking cap, because there's a tremendous amount of information."
Rand Fishkin, Sparktoro
*Given the ever-changing status of the Coronavirus pandemic, the schedules of several events are changing. To see their latest updates, please visit each event's respective website.