Presented in a series of inspirational keynotes and panel discussions delivered by the industry's thought-leaders, #DMWF features sessions covering: digital strategy, brand recognition, e-commerce, influencer marketing, content marketing, data, analytics, personalization, automation, virtual reality, artificial intelligence, and mobile marketing across two conference tracks.
Session topics include:
Successfully forming an interactive digital content marketing strategy to increase engagement
Exploring the value of your website analytics
The value of diversity in marketing
Understand how VR and 360 are transforming the marketing and communication industries
Understanding the way AI is going to revolutionize and impact on the way brands interact with customers
Marketing to Generation Z and exploring short-lived content
The future of social media; live streaming and online chat
E-Commerce initiatives to build future growth
Building authentic influencer relationships with brand ambassadors
Effective data-driven marketing automation using personalization and targeting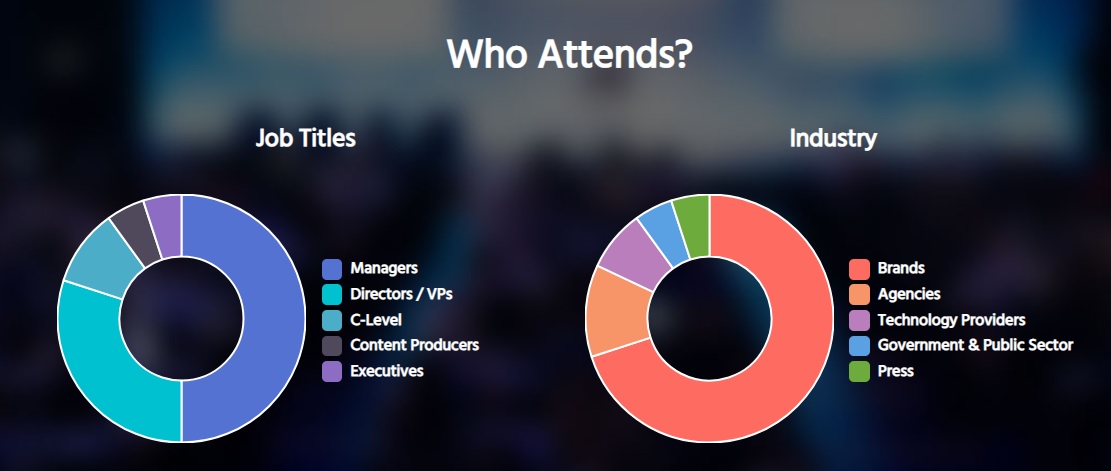 Watch the highlights reel to get a taste of what you can expect at this year's #DMWF Expo North America.
*Given the ever-changing status of the Coronavirus pandemic, the schedules of several events are changing. To see their latest updates, please visit each event's respective website.
ATTENDEES
1,000+ Attendees;
90+ Speakers;
50+ Exhibitors