CMSWire's Digital Customer Experience (DX) Summit 2020 brings together digital experience leaders — those who are defining the next generation of digital experiences and leading the teams that make them a reality.
Join this conference for digital leaders to discover the strategies, technologies, practices, and the latest research that create game-changing digital customer experiences.
Don't miss your opportunity to join this elite community of digital practitioners for a three-day conference in California filled with education, inspiration, technology demos, and networking.
"My vision for DX Summit is to help delegates learn how to lead successful projects and ultimately create the kind of superior digital experiences that set their organizations apart."
Brice Dunwoodie, Founder & CEO
"The conference will help [you] leverage digital in a transformative way to ensure that data and insights connect people with information and processes that ultimately lead to a better experience."
Sheryl Kingstone, 451 Research
Previous attendees included: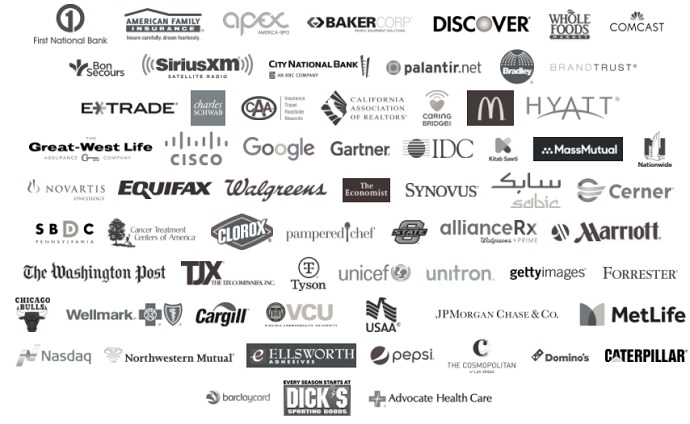 *Given the ever-changing status of the Coronavirus pandemic, the schedules of several events are changing. To see their latest updates, please visit each event's respective website.
ATTENDEES
Jonah Berger, Marketing Professor, Wharton School at the University of Pennsylvania;
Stacey Decker, Deputy Managing Editor for Digital, Education Week;
Carmen Simon, Founder, Memzy; and many others...