Founded in 1999, eTail is where the top minds from Canada's most successful retailers meet and learn. The event is getting bigger and better this year – covering every topic related to your job, both strategically and tactically. With the most disruptive eCommerce content and a focus on technology, eTail is designed to help you optimize the profits from your business. Experience new comprehensive sessions, interactive learning, keynotes, and more.
eTail Canada discusses your top challenges to find results to bring back to your business. Here are the key themes the event is focusing on:
Experimenting With New Approaches to Understanding, Connecting With, and Delighting the Customer
Working to Build a 360 View of the Customer
Optimizing the Fulfillment Experience in the Most Cost-Effective Way
Leveraging Social Media and Other Mobile Channels to Connect With Existing Customers, Reach New Audiences, and Increase Sales
Choosing the Right Tools, Team Members, and Future Investments
Over 65 of Canada's greatest retail innovators will present real tactics that will challenge the way you think about retail and eCommerce. Below are just a few of last year's speakers, along with their sessions: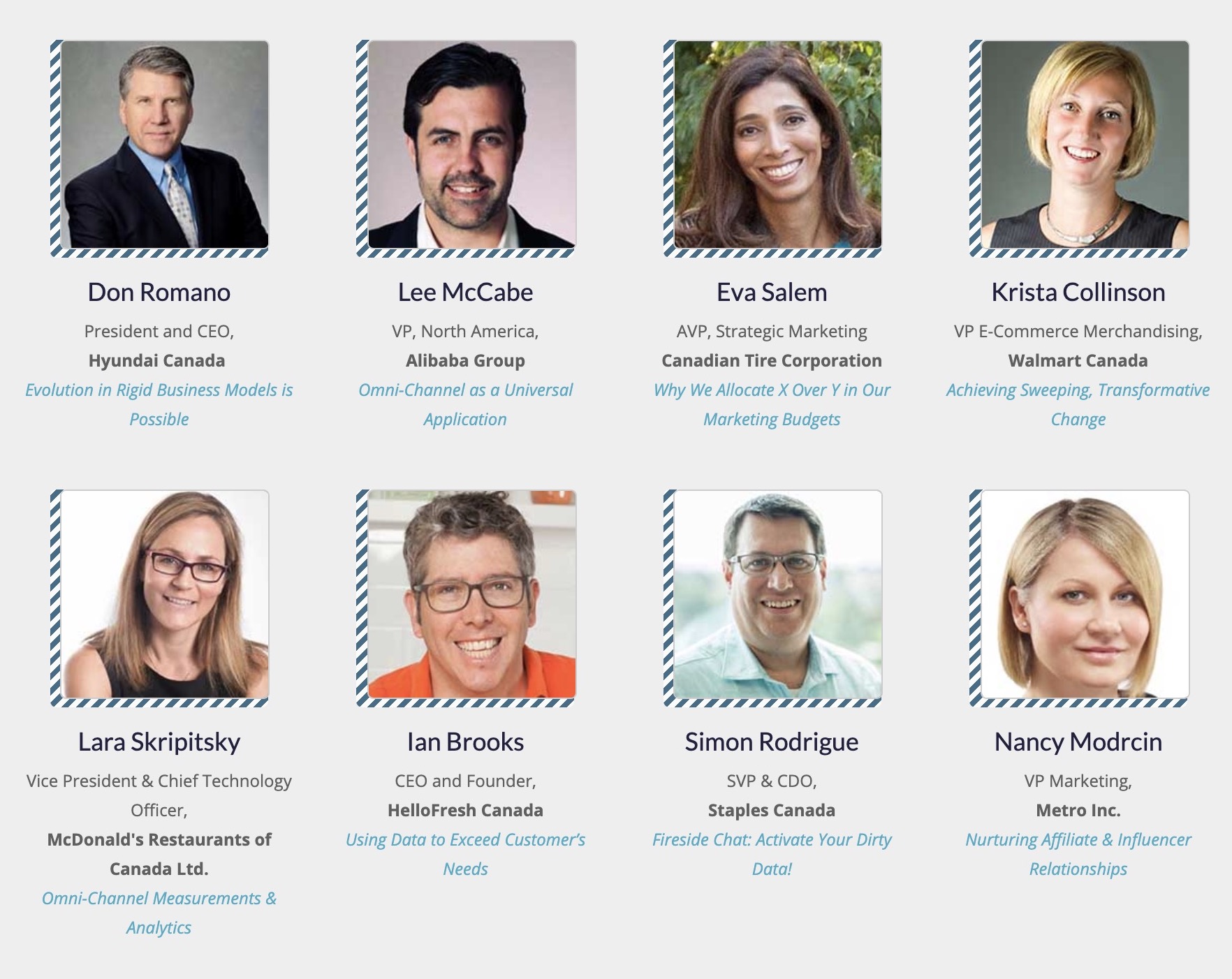 *Given the ever-changing status of the Coronavirus pandemic, the schedules of several events are changing. To see their latest updates, please visit each event's respective website.
ATTENDEES
From the Billion dollar club, to the start-ups. From travel, beauty, the arts, electronics and much more – eTail is for companies who want world-class eCommerce.