Join some of the world's leading thinkers in online marketing for two days of ideas and inspiration. This conference will discuss the latest in search, analytics, content creation, optimizing your website, paid promotions and more.
Industry leaders will reveal exactly how to stay at the cutting edge of online marketing. From analytics and optimization to content and paid promotions, the event covers all crucial topics. Attendees will be joining search marketers from across the world at this event in New York City, where some of the most ambitious minds of the community meet amongst the buzz of the tech capital.
The event is powered by Distilled, an online marketing agency that believes tomorrow's biggest brands will be built online.
"The whole vibe is amazing! You get the latest trends, tips, and cases from speakers who actually want to speak openly about search, and not just show off their success. It is the most inspirational event I have ever attended."
Morten Bergestad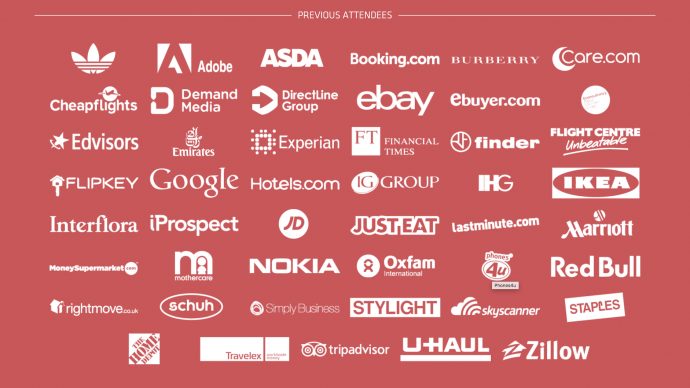 *Given the ever-changing status of the Coronavirus pandemic, the schedules of several events are changing. To see their latest updates, please visit each event's respective website.
ATTENDEES
70+ Speakers