Seattle Interactive Conference is a celebration of the incredible work happening at the intersection of technology, creativity, and digital marketing. Innovation in experience, design, and strategy are in the spotlight. SIC believes in the power of creative thinking, and that data and technology can be leveraged to help make better, intentional choices.
Now entering its 11th year, SIC is one of the country's premier events for designers, creative agencies, and savvy brands and businesses that prioritize innovation. The conference attracts both established professionals and is a hotbed for emerging talent. You'll connect with UX/UI designers, product managers, creative and marketing directors, storytellers, brand leadership, technologists, and digital savants.
Who is part of the audience?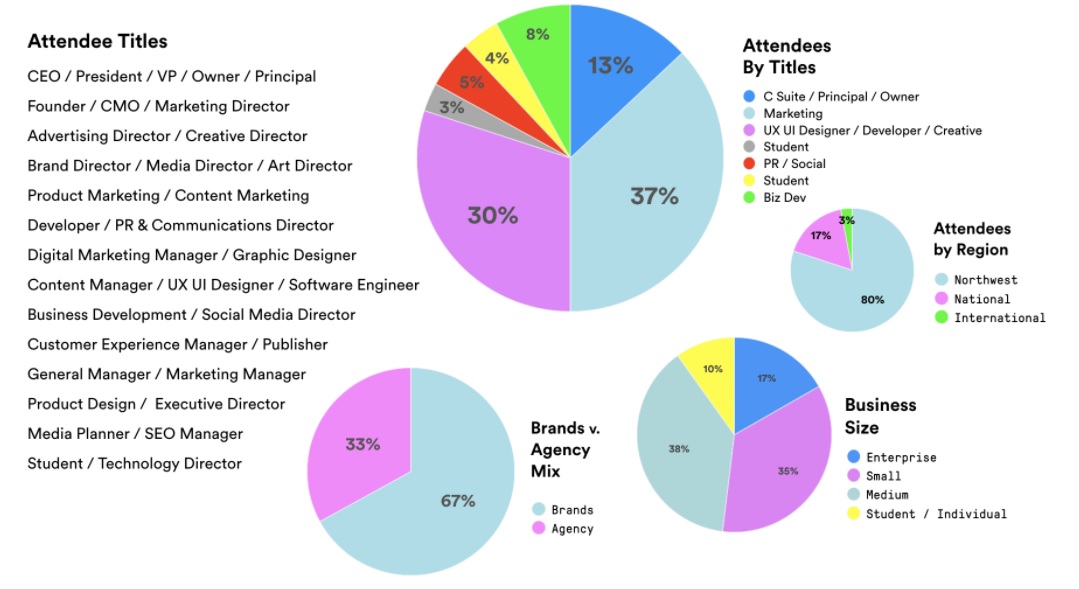 *Given the ever-changing status of the Coronavirus pandemic, the schedules of several events are changing. To see their latest updates, please visit each event's respective website.
ATTENDEES
20 Keynotes