2021 will be another year of volatile customer behavior and ever-changing expectations.
However, this year, leaders that can innovate and take advantage of trends, rather than be a victim of circumstance, will stand out in over-saturated digital channels.
The Strategic Marketing 2021 series of events brings together influential marketing leaders to address the most pressing trends and challenges, discuss the impact of brands on society, and align with the global change in consumer-brand relationships.
Through a series of exclusive webinars, workshops, reports, and world-class events, you will be set up with the intelligence and networking opportunities to proactively harness your brand purpose and create a deep human-to-human connection in a world that needs you, now, more than ever.
5 Essential Themes for 2021
Executive Strategy & Growth:
As we re-establish the status quo and differentiate our brands, marketing will find itself at the center of business strategy with a mission to find relevancy and ground the brand in a new world. Navigate dwindling budgets and find stability in agile, reactive marketing.
Brand Marketing:
Your brand is the most powerful tool you have to connect with your audience. Refine your core values, move beyond marketing, and create real communities passionate about your impact on the world.
Data Analytics & Customer Insights:
With over-saturated digital channels, volatile purchasing behavior, and ever-changing customer expectations, brands need to track touchpoints throughout the full customer life-cycle to unlock the most impactful personalized experiences.
Content & Creative:
Cut through the noise with empathetic, solution-focused content that truly adds value. Create a deep human connection with stories that engage on an emotional level and are grounded in purpose. Be everywhere when they need you most.
Social Media & Influencers:
The social sphere is becoming the one-stop-shop for human interaction and e-commerce. Explore new channels and content styles, measure incrementality, redefine your influencer strategy to meet new regulations, and restructure your social team to meet new business needs.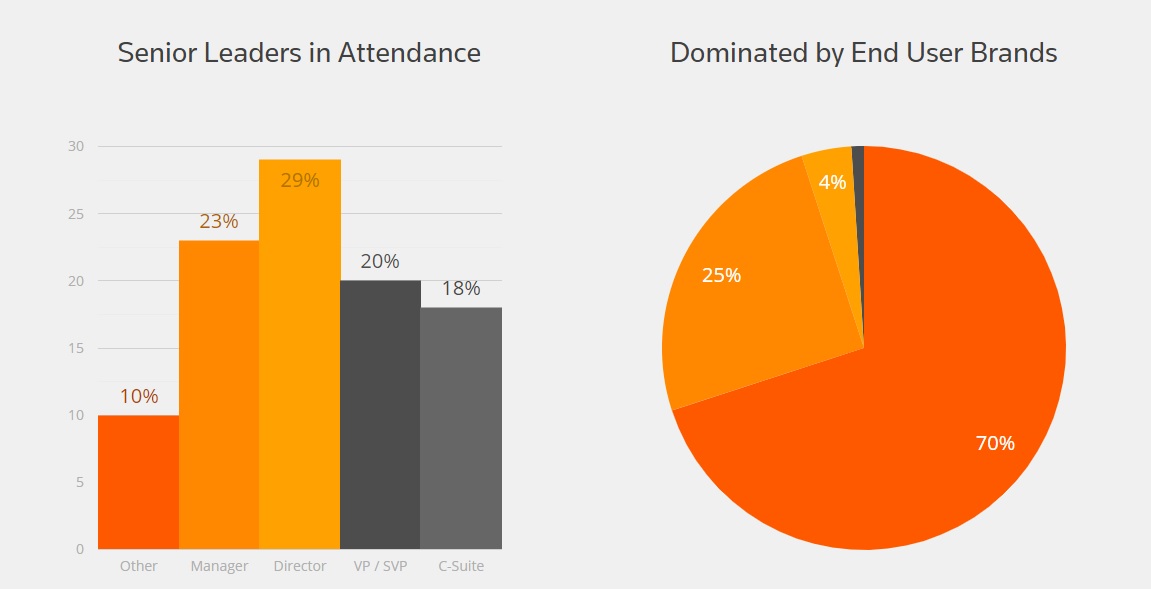 *Given the ever-changing status of the Coronavirus pandemic, the schedules of several events are changing. To see their latest updates, please visit each event's respective website.
ATTENDEES
5,000+ Attendees;
50+ Speakers