We all have that type of friends or, at least, we all have noticed them: parents that constantly share pictures of their kids on social media. Sure, it's totally fine for the parents to be proud of their offspring, but excessive online exposure, often without having a restricted social media profile, can bring a lot of unpleasant consequences. According to Innocence in Danger, a non-profit organization for Protection of Children that fights against sexual abuse, this is a perfect way for paedophiles to choose their next victim.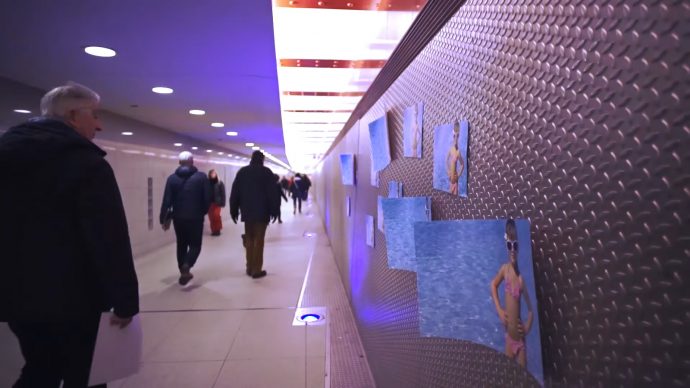 With the Safer Internet Day (SID) occasion, celebrated on 7 February, the Innocence in Danger organization, which won various awards in creative competitions, made a video to point out the importance of children's privacy settings on the web. By launching a 50-second-long video, the foundation wants to point out the typical behavior of parents on social media, while raising awareness about the dangers that can occur because of the easy accessibility to their kids' images.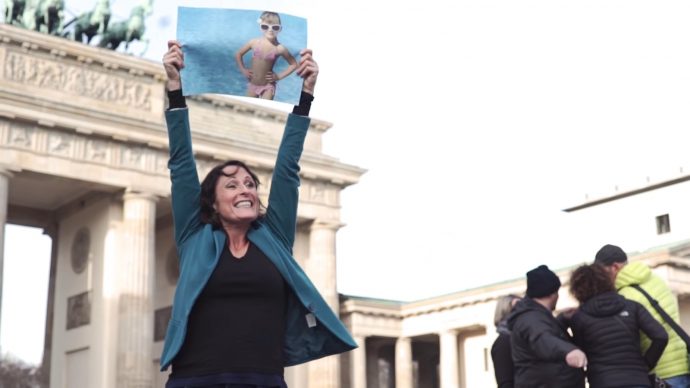 The film, which was made through a strong collaboration with Berlin-based advertising agency Glow, focuses on an excited mother that proudly shows images of her daughter in all over the city. She does this by holding her daughter's picture like a placard and sticking photos with her kid on poles, trees or other areas of downtown. Passers-by are surprised and confused by the mom's reaction. Sadly, the scenario changes when two suspicious men see the little girl's picture exposed on a tree trunk and decide to take it with them. This is why the video ends with the message "ShareSmart."
Julia von Weiler Managing Director at Innocence in Danger says: "According to a study, in Germany alone, there are around 728,000 adults having sexual online contacts with kids. The pictures can get very easily to the wrong person and attract potential offenders."
To make people more conscious about this issue, the Berlin-based agency worked on a image film that perfectly describes the young generation of the 21st century: kids and teenagers whose attention is always directed towards smartphones or tablets. The video shows why child-protection is so important in this digital age.
The 5-minute-long film strikingly captures the reality of today's children: about 69% of 10- to 13-year-olds own a smartphone and can find disturbing images with just a few clicks; 19% of all girls have already sent sexual images of themselves; and more disturbingly, about 750,000 paedophiles are always online. Basically, the teens never know who is behind a social media profile and according to Innocence in Danger about 12% of teenagers have already suffered cyber-bullying and around 81% of victims in child pornography are younger than 10 years old.
On November 19th 2015 for the International Day against Child Abuse, Glow launched a series of print ads portraying a disturbing topic: kids as sex toys. Although these might seem a bit over the line, through these advertisements which describe the painful truth that "750,000 'pedocriminals' are constantly searching the web for sex toys," the multi-channel agency along with the NGO wanted to warn against child abuse. Julia von Weiler says that these pictures "give an impression of what is real," admitting the images are really disturbing.
Earlier that year, in February 2015, the child protection organization shared another harsh campaign and launched a video named "Sweet boy naked in the shower." The campaign arrived just in time to see the regional court clarify whether deputy Sebastian Edathy is guilty of possession of child pornography or not. But there's a catch to this: despite the video's thumbnail showing a boy in the shower, the 20-second film only depicts the loading sign of YouTube, while some uncomfortable questions appear at the bottom of it. Actually, this was a "message addressing pedophiles to get help." Still, YouTube decided to take it down, after receiving numerous protests concerning the deceptive video.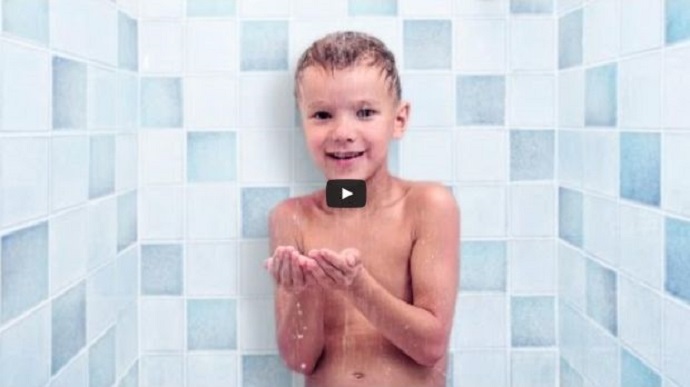 Credits:
Client: Innocence in Danger
Advertising Agency: Glow, Berlin, Germany
Creative Director: Johannes Krempl
Art Director: Janine Wagner
Compositing: Susann Albrecht
Concept: Anthony Cliff