South Africans are counted among the worst money savers in the world, and it seems that it's not the low incomes that have pushed the country's citizens towards gaining such title, but rather the fact that the people do not know how to manage their money. This problem motivated Nedbank — one of the largest banks in South Africa – to launch the #SeeMoneyDifferently campaign which aims to change the people's economic behaviors.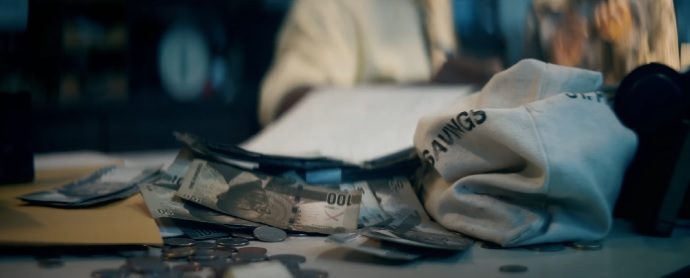 Following the idea of seeing money from a different point of view, the Cape Town-based bank launched its new brand repositioning during the first day of the festival Design Indaba. In fact, 2017 marks the third year Nedbank sponsors the festival and encourages artistic minds to turn their creative and original ideas towards identifying reliable solutions for the socio-economic sector.
Previously, we saw how powerful a note can be, thanks to the campaign launched by Canadian retailer Take Notes, from Toronto. Only this time, we are presented with the power and importance of a different type of note — money.

Nedbank joined forces with advertising agency Joe Public, and tells a brilliant story in the video "The Tale of a Note." The 90-second-long film brings up an outstanding storyline, where money take the lead role while highlighting its impact on people, without even having a will of its own.
A moneymaker narrates through the video: "Every note starts the same, out of ink and paper," he says about his interesting experiment which aims to point out money's impact on our lives. "Some people do respect money for the potential it holds," while others are using them to buy respect.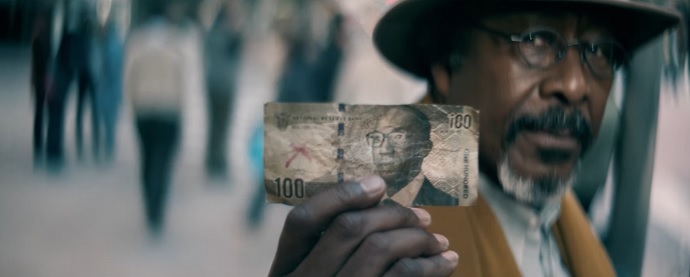 If managed properly, money can be a great source used to fulfill people's dreams and prove to be a reason for happiness; otherwise, poor money management can lead one to some serious issues. The remarkable money tale video ends on a high note with the message that "Money is just paper, you have to admit… It's what you make of it!"
Roanna Williams, Executive Creative Director at Joe Public, says The Tale of a Note "is a compelling story about the different sides of money. It's a brave and progressive idea that makes you think and re-evaluate your relationship with money."
Nedbank's perspective is to make people aware that money is neither good nor bad, pointing out that people's economic behavior is the one factor that can define the outcome of this 'bill conundrum'.
In 2016, the Twitter Track campaign brought two Gold awards at AMASA Awards to the proud winners Nedbank and Joe Public. The bank's initiative introduced a really determined 17-year-old, Sandile Mbili, who lost both his legs due to an infection. He aimed to run a 1.6-km-long route at the Comrades Marathon. During the marathon, Mbili was encouraged by users' #GoSandile tweets which were printed on a so-called Twitter Track and placed along the Nedbank Green Mile.
The campaign aimed to raise capital for Jumping Kids Prosthetic Fund, so that other children who have amputated limbs are able to regain their hope and mobility.
Credits:
Client: Nedbank
Agency: Joe Public
Chief Creative Officer: Pepe Marais
Executive Creative Director: Roanna Williams
Art Director: Freda Raubenheimer
Copywriter: Jeanine Vermaak
Managing Director: Khuthala Gala Holten
Business Unit Director: Mpume Ngobese
Account Manager: Gloria Malatji
Strategy: Laurent Marty
Agency TV Producer: Di Cole
Production company: The Star Film Co.
Director: Tristan Holmes
Director of Photography: Danny Hiele
Post-production facility: Bladeworks / Doomsday Entertainment
Final mix: Louis Enslin – Produce
Music: Lorne Balfe – 14th Street Music, LA