According to WHO, more than 6 million people die due to tobacco use every year. What's more tragic is that only in the US almost 2,500 people smoke their first cigarette before reaching their 18th birthday, reports an FDA study. The same survey shows that tobacco use (and addiction) is established during adolescence.
As part of the prevention of tobacco use, and with the goal set to show its harmful effects when inhaled, FDA launched 'The Real Cost' campaign in February 2014, aiming to reduce the number of teens who start flirting with cigarettes.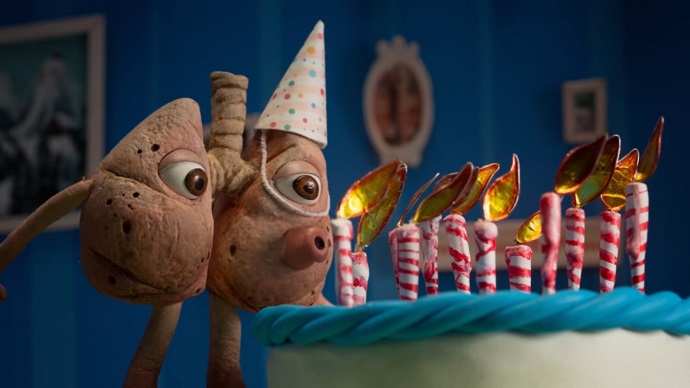 As part of this campaign, the FDA together with the advertising agency FCB New York have just released a cartoon series called 'Little Lungs in a Great Big World' which shows the tragic consequences of inhaling tobacco at a young age in a hilarious, 'Happy-Tree-Friends' way.
We are introduced to 'Little Lungs', the animated main character(s) described by the New York-based agency as a "media-agnostic dude" that engages in any activity and is up to whatever. But because he is a smoker he gets stunted, ending his life in a plenty of awkward situations.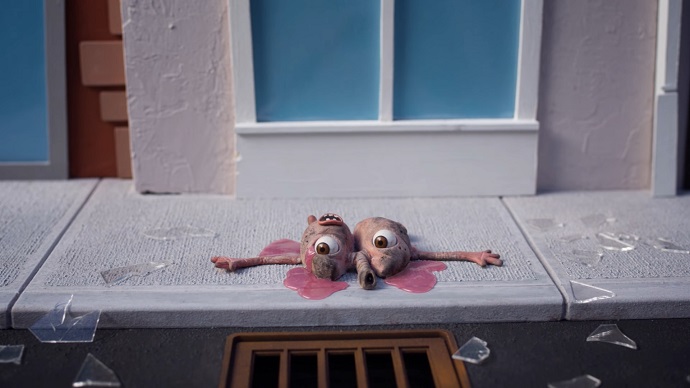 Similar to the Kenny character who absurdly dies in almost every episode of the famous animated series South Park, the Little Lungs stories use the same black humor, following the unlucky dude on his unlucky adventures while spending time with his healthier friends.
The tragic-comic events are compressed in a series of five videos, each focusing on a different scenario typical for teenagers doing leisure activities, or looking for fun. Because of the cigarette smoke inhalation in his youth, Little Lungs is now an underdeveloped organ, compared to his friends. This makes him an easy target in these escapades.
Presenting "the story of a pair of lungs that smoked as a teen and never grew to normal size," the first video named Birthday focuses on the Little Lungs trying to blow the candles of a birthday cake. Unfortunately, he catches on fire and eventually a fall seals his fate.
Next, the deadly action of the Snowboard video happens on a snowy slope, where the character with ridiculously googly eyes is invited to a snowboard tour. But because he is not inhaling enough air, he ends up tragically in an unexpected place – see for yourselves!
The P.E. short film shows the Little Lungs trying to make it to the top of a rope climb during a gym class. But he has no sufficient energy to hang on, and therefore he falls off the rope. And the landing is not pleasant, we have to say.
Pool mini video shows the great time Little Lungs and his friends are having at a swimming pool, where "the last one out [of the water] gets eating by a shark." Of course, our main character swims slowly and you can guess if he manages to avoid the deadly jaws.
The last adventure of the Little Lungs is shown in the Bike film, where the underdeveloped, personified body part character goes on a bike ride. As seen in the previous videos, things don't go so well here either, and the lungs end up in somebody's backyard where they meet their destiny in a lawn mower.
Because teens are extremely vulnerable at this age and may start smoking just to fit in a certain group of friends or to show how cool they are, the animated video series is available through social media portals like Facebook, Instagram, Tumblr or Twitter, and is also supported by The Real Cost website platform.
A similar initiative was made by the Dutch Foundation for Smoking and Health, Stivoro, when the organization released a film presenting in a macabre way the ugly truth which lies behind the tobacco industry.
Credits:
Client: FDA – Center for Tobacco Products
Agency: FCB New York
Director, Health Communication & Education: Kathy Crosby
Deputy Director, Health Communication & Education: April Brubach
Director of Campaigns: Gem Benoza
Digital Director of Campaigns: Stacy Palosky
Health Communications Specialist: Michael Murray
Health Communications Specialist: Emily D'Iorio
Lead Health Scientist: Tesfa Alexander
FCB Creative:
Chief Creative Officer, EVP: Ari Halper
Executive Creative Director, EVP: Gary Resch
Creative Directors: Liem Nguyen, Justin Chen
Art Director: James Meiser
Copywriter: Cecile Robertshaw
FCB Production:
Executive Producer: Stacy Flaum
Business Manager: Pamela MacGillivray
FCB Account Management:
Group Management Director, EVP: Jeff Tarakajian
Group Management Director, SVP: Suzanne Santiago,
Account Director, VP: Dimas Adiwiyoto
Account Director: Earl Adams
Account Supervisors: Mallika Rao, Jared Shell
FCB Strategy:
Strategy Director, VP: Mark Hall
Production and Editing
Production Company: Hornet
Production Company City: New York
Director: Peter Sluszka
Editing: Hornet
Music: We Are Walker