Oftentimes, when thinking about toys that stimulate children's creativity, the first thing that comes to our minds is the fascinating LEGO world. The company's toy products have become a real worldwide phenomenon among children and adults who succeed in building impressive artworks using only LEGO bricks.
According to psychologists, curiosity is a trait that pushes the little ones to explore the world through play. This joyful activity is a great way for parents to strengthen their relationship with their children. In LEGO's latest campaign, Iris Singapore highlights the importance of this strong bond and invites Asian moms and dads to spend more time playing with their kids and investing more in their creativity.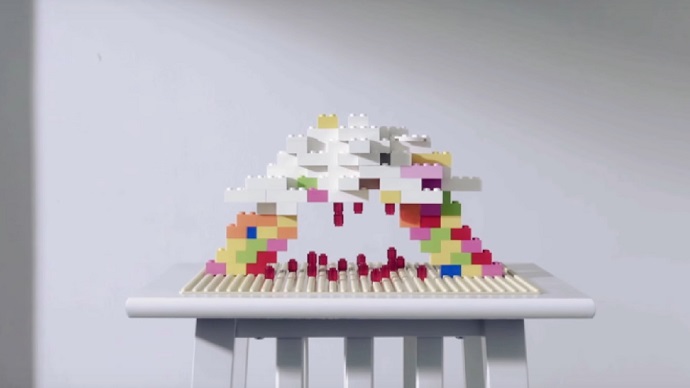 The giant toy company's current initiative features a short video dubbed "Build Amazing," which will be rolled out in some Asian countries such as India, Indonesia, Thailand, Vietnam, and the Philippines. The 3-minute-long short film focuses on a group of kids who are asked to build a flying object using only LEGO bricks. Their infinite imagination led them to build a flying rainbow cloud that rains what kids love most: yummy candies.
Even in their most beautiful dreams, the youngsters wouldn't think that their ingenuity would stand out and turn into a real creation. What was just a simple vision for these kids would later became a study subject for students at the School of Aeronautical Engineering at Singapore Polytechnic, who succeeded in recreating the flying candy cloud by bringing it to life.
It doesn't rain tequila, as we saw earlier in a campaign for tourism company, Visit Mexico. Because the concept was developed by children, the drone-powered cloud was designed to rain sweets.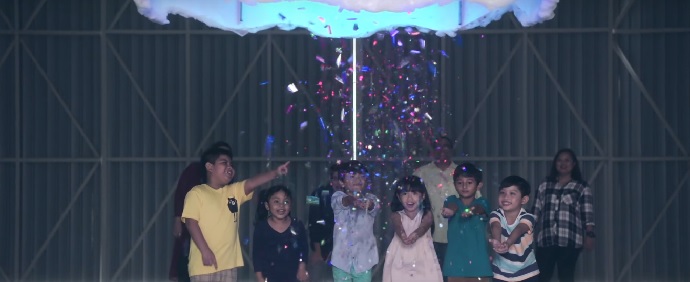 The video ends with "Amazing has a beginning," urging parents to be actively involved in shaping a better future for their kids. "Imagination is more important than knowledge," once said Einstein, convinced that this trait has the power to give birth to evolution. The ability to think outside the box means having an open door to all kinds of possibilities, creativity being a highly desirable mark in the workforce.
This is not the first time the renowned toy company worked closely with the Singapore-based agency in order to point out how important the child–parent bond really is.
Although time spent with children is very precious, Asian parents cannot fully enjoy the moment with their kids due to long working programs. This acute time crisis effects the children, whose imagination may remain undiscovered. Inspired by this issue, Iris created the "A Gift of Attention" ad, through which a child delivered a message to his father via a huge digital screen placed in downtown Singapore.
Credits:
Client: LEGO
Agency: Iris Singapore