A lot of studies have already shown that in the geological past some species went through mass extinctions. The 20th and 21st centuries are characterized by a loss of living organisms as well and therefore we ask ourselves: if mass extinctions occurred in the past on a regular basis, isn't there a fair chance we're due for another one soon? According to scientific studies, human activities can have devastating effects on the environment, causing forced species loss mainly because of current consumerist trends, population growth, and climate change.
With all of these environmental threats, this week's #ThrowBrandThursday gives us two ecological lessons, delivering messages in helping restore earth's biodiversity and avoiding even more species from going extinct.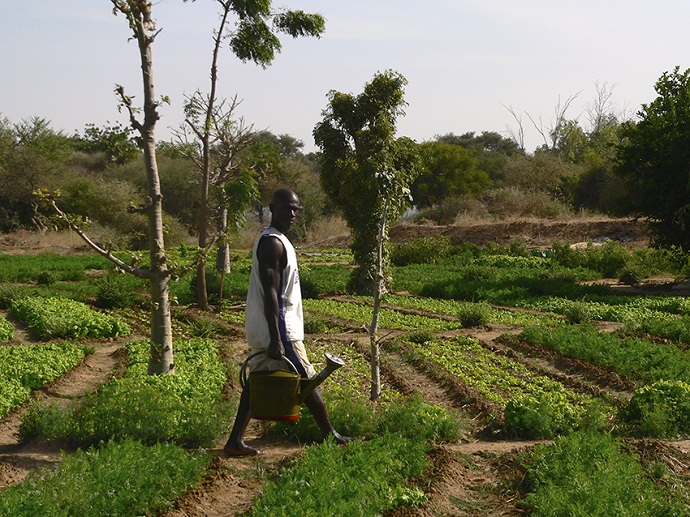 Most of the efforts usually taken are towards conserving a huge number of living species and habitats that provide resources for sustaining human life: forests. Only recently, the Argentinian organization Fundación Banco de Bosques made a precise move in this direction and launched the ECO ALARM mobile app that allows users to help save forests just by using their phone's alarm.
It's not just smartphone apps that can help forests regenerate, but search engines can do so too. In the current digital era, not a single day passes without one of us making an online search, and starting from 2009, people can look for things online for a good cause. In partnership with Microsoft Bing, German native Christian Kroll founded the Ecosia Search Engine, which possesses the ability to transform online searches into a beautiful initiative that can resurrect Earth's forests.
Each search made by a user generates income for Ecosia. From this revenue, 80% is donated to different tree-planting programs and the remaining 20% are used to neutralize CO2 emissions. So far, there are almost 4 million euros invested and 5.5 million active users, with the Ecosia community impressively planting a tree every seven seconds.
The ecological browser prides itself with planting over seven million trees up until now, a number that continues to grow. Moreover, the Berlin-based company aims to plant an astonishing one billion trees by 2020.
The eco-friendly search engine has two extensions called EcoAds and EcoLinks. While the first product is displayed as an ad placed right near the regular search results and includes a text link to different websites that pay for each users' click, the EcoLinks allow users to donate directly to planting trees when purchasing goods online.
Trees and forests are not the only thing under threat as human activities bring tragic consequences to wildlife as well. The birds' ecosystem is experiencing devastating effects from society's progress, and according to a study, one in seven bird species is endangered.
To prevent this from happening and by using the image of the most common bird we know, the Twitter bird, Conservation International Japan — in partnership with the award-winning design agency from Tokyo, BIRDMAN — launched the "Donate 4 Birds" campaign.
The project, which features a website asking for donations, uses the social media portal to encourage young users to save the jeopardized wild birds species with a cute twist. Those who hesitate to contribute financially can donate their personal Twitter account for a certain time in an effort to save the flying creatures. This eco-initiative raised the number of saved endangered species by 20%, with more than 100,000 social media accounts donating since its launch in July 2016.
Anyone can get involved in protecting Mother Nature and contribute to a greener and healthier world by donating their Twitter account and saving one of the six enlisted bird species on the Donate 4 Birds website. Also, activists can afforest treeless places by making Ecosia their default search engine — which is available for smartphones, both for Android and iOS.
Credits:
Ecosia: Ecosia & Microsoft Bing
Donate 4 birds: Conservation International Japan & BIRDMAN ad agency