Some of the world's greatest artists successfully managed to communicate their ideas through art despite not being able to use one of their much-needed senses. This was the case of Beethoven, who continued to create music in his deafness, or of Jean Carles who, despite his lack of smell, succeeded to create one of the most appreciated perfumes of all times, Miss Dior.
And now, blind American photographer Pete Eckart proved that his disability doesn't limit his life-long mission to generate one of the most beautiful artworks one can imagine. Although he cannot see, the award-winning photographer uses his intuition during his first car project that extraordinarily captures the beauty of Volkswagen Arteon.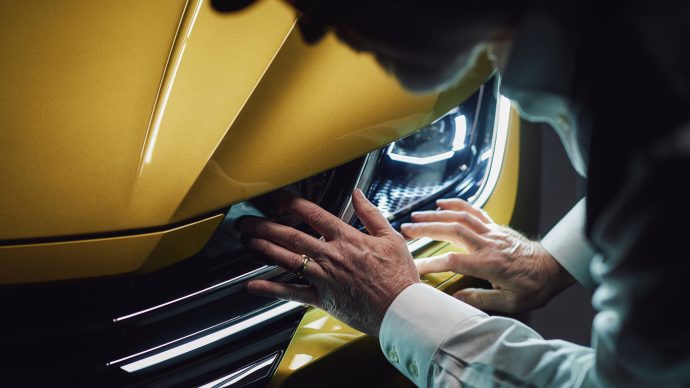 The international campaign made by Grabarz & Partner creative agency for the popular German car maker compresses the unconventional photography techniques used by Eckert which gloriously reinterpret the beauty of the new Arteon in 10 extraordinary illustrations, and in a two-and-a-half-minute-long video.
The docu-style film was shot by director Tj O'Grady Peyton and brings into the forefront the photographer's distinctive visual language, which he uses to express the eye-catching allure of the classical fastback limousine.
VW's Marketing Director, Xavier Chardon applauds and thanks Mr Eckert for his ingenious way of highlighting the car's remarkable avant-garde features: "Eckert has presented this design in a unique way. The images he has created are genuine works of art and have a very special atmosphere that only he can create. We have found Pete to be an impressive personality and would like to thank him for the fantastic cooperation."
In order to contour a precise view of the car's appearance, the artist relied on his other accentuated senses like touch, hearing, and memory. "This car is very sculptural. The lines are quite exquisite because they blend and reappear and disappear," says the photographer while he uses his hands to analyze the silhouette of one of the most impressive VW cars.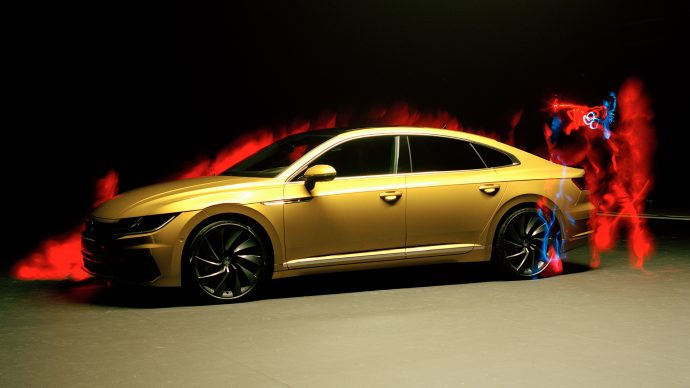 Helped by an assistant, the Sacramento-based artist sank the room of the unusual photo shoot in complete darkness. Eckert captured the images using an analog camera. To create a dynamic effect around the car, he combined long time exposure with colored light. The absolutely stunning images, which burst into vivid colors, depict the car as it unfolds not before the photographer's eyes, but his imagination.
The car manufacturer and Eckert demonstrated that Arteon's greatness is incomparable, be it admired with real eyes or using just imagination. VW's car leaves a long-lasting impression in the minds of those who look at it.
'Listen' to the blind artist's own version of beauty and let us know if his infinite imagination embraces the automobile's amazing design.
Credits:
Client: Volkswagen
Agency: Grabarz & Partner, Hamburg, Germany
DoP: Stephan Fallucchi
Production: Bubbles Film, Berlin
Director: Tj O'Grady Peyton
Producers: Barbara Kranz, Frank Hasselbach
Camera: Arri Alexa
Online: Felix Drawe
Grading: Felix Drawe
Music & Sound: Blut Audio, Hamburg