Compared to baby boomers, who use their phones for about three hours a day, millennials tend to spend more than five hours on their smartphones. As one might imagine, these statistics are roughly the same for India, where, according to a study conducted by Kantar, IMRB, and MMA, people dedicate about three hours of the day to these nifty devices. Such kind of 'addiction' makes today's youths appreciate a virtual relationship more than a real one, and without even realizing so.
To make users notice that life can be extremely beautiful when it happens outside of their small device that only hosts an imaginary world, Ogilvy India partnered with telecommunications company Vodafone and urges them to #LookUp. The initiative targets smartphone users and encourages them to take their eyes off the screens and get involved in real conversations with their loved ones.
With these thoughts in mind, the Mumbai-based agency released a touching one-and-a-half-minute-long video that carries a strong social message: not let yourself fooled by virtual reality's deceptive illusion because you may miss memorable moments with your family and friends.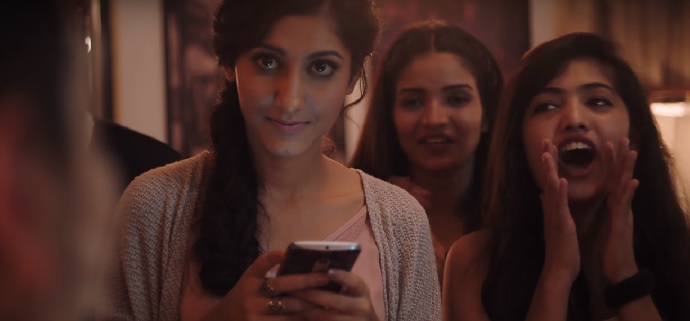 The inspirational film was released just in time for India's Friendship Day, which took place on August 6. The video's main idea spins around a young girl who attends a party full of teenagers, and everybody's having fun in their own way.
Although being physically present at the event, the protagonist decides to 'unleash' her party spirit in a computer-generated environment, to let everyone know that she is having a good time. So, when a whole world is there for you just lying in your palm, at a tap's distance, why would you bother looking up and create unforgettable moments with real friends?
As people's behavior becomes more robotic, the internet represents the perfect pretext to try new experiences with people we don't know. "As a brand which is a partner to one's relationships, we wanted to take a relevant stand against Phubbing and ask the youth to indulge in real conversations with each other," explained Hirol Gandhi, EVP Ogilvy India.
Initially, the project was launched as a social experiment for Valentine's Day. The creative agency came up with an idea of implementing a new concept: Vodafone's Phone Valet. The setting was placed at a bar's entrance, where young couples were greeted with a similar phone-free challenge, namely to "park" their devices outside the building. This time the goal was to make the partners get closer to each other without their attention being distracted by mobile phones. Did it succeed? Watch below!
The success of the first ad led to the creation of a second video, launched on Father's Day.
"From the launch of the #LookUp movement around Valentine's Day to building momentum on Father's Day and now releasing the 3rd story on Friendship Day, the #LookUp movement is gathering huge applause," explained Siddharth Banerjee, EVP – Marketing, Vodafone India within a press release.
Vodafone is in search for real conversations. Why wouldn't you do the same and start sharing some love offline?
Credits:
Client: Vodafone India
Agency: Ogilvy India