Xerox's recent global project perfectly sums up the idea that stands behind the company's belief to improve the quality of communication among people. In partnership with Y&R New York, the corporation launched a series of publications that 'Set the Page Free' and which aims to celebrate the way the world communicates.
Fourteen award-winning international writers and creative talents joined a team that is guided by the purpose to share the brilliant ideas spinning around the working world. Their perspectives shall reach the public via a series of captivating chapters that will contour an epic book. Ultimately, all these stories will magically merge and will reveal a beautiful insight into the wonderful world of a modern workplace.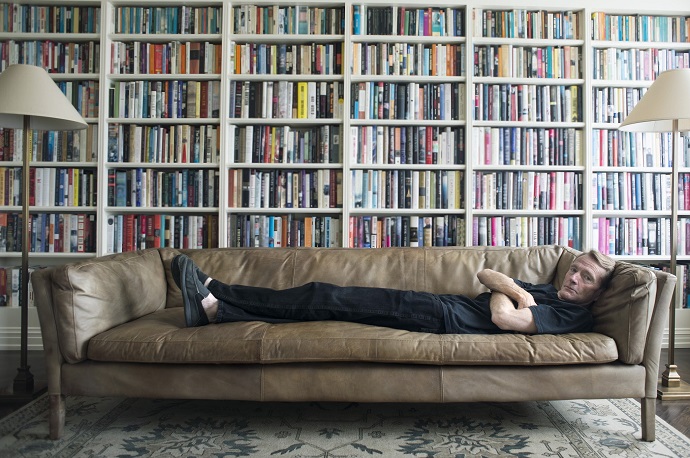 The ambitious project is accompanied by a website that was released early in September. By accessing it, users can enjoy exclusive content, like short video documentaries, photos, book excerpts, and podcasts.
The book captures Xerox's mission to allow people switch between the physical and digital worlds more easily. Leslie Sims, Chief Creative Officer of the New York-based agency claims that the publication "brings together a remarkable group of acclaimed writers and artists to tell the story of the ever-evolving modern workplace." She also added that the original publication presented the right way for the company "to celebrate their commitment to fueling creativity and setting the page free."
Xerox's technology, software, and apps allow the contributors to collaborate more easily and achieve a better flow during the creative process. It supplies them with services they need to finish their work, like translator app, voice recognition technology and much more. Jeff Jacobson, the company's Chief Executive Officer says that the company is "at the heart of the changes happening in the modern workplace," adding that the project brings people's connections to life.
To craft the uncommon book, Xerox embraced the help provided by cultural center 92nd Street Y, which came up with an exceptional list of writers. The non-profit community stands behind the editing of the finished book. In addition, Worldreader, a global NGO, joined the cause, encouraging Xerox's belief "in the transformative potential of technology." As part of this clever idea, the Norwalk-based company is set to help increase global literacy rates through donations to both organizations.
The first part carries the creative signature of British author Lee Child, bestselling writer Joshua Ferris, novelist and memoirist Gary Shteyngart, and award-winning fiction writer Roxane Gay. The campaign spans until December, with the eBook version being released in October, and with the official launch of the book taking place in November.
Meanwhile, reading enthusiasts are invited to check and enjoy the upcoming surprising stories as they unfold gradually each week. The additional content belongs to artists like singer-songwriter Aimee Mann, award winning novelist Joyce Carol Oates, former poet laureate Billy Collins and many other famous writers.
Go discover how the authors use technology to refine their work via the first four short video documentaries:
Credits:
Client: Xerox
CMO: Toni Clayton-Hine
Vice President, Global Brand, Advertising and Media: Barbara Basney
Director, Global Advertising, and Media: John Fredette
Manager, Digital Advertising: Linda Bandith
Marketing Coordinator: Kirsten Foulke
Agency: Y&R New York
Chief Creative Officer: Leslie Sims
Executive Creative Director: Joao Coutinho
Creative Director: Fern Cohen
Creative Director: Margot Owett
Head of Integrated Production: Greg Lotus
Executive Producer: Mathieu Shrontz
Associate Producer: Brit Hager
Executive Producer/ Head of Music: Lauriana Zuluaga
VP, Account Managing Director: Britta Dahl
Account Director, VML: Seth Galena
Account Supervisor: Arantza Urruchua
Production Company: Ghost Robot
Executive Producer(s): Mark DePace, Zachary Mortensen
Head of Production: Kacie Barton
Director(s): Benjamin Dickinson, Alex Markman, Christina Wadsworth
Producers: Zachary Kislevitz, Judy Craig, Amber Schaefer
DP(s): Matthew J. Santo, Milos Jacimovic, Justin Kane, Jon Peter
Production Managers: Allegra Isenberg, Caroline Conrad, Richard Theisen
Post Producers: Jill Ferraro, Katie Meyer
Editors: Alex Amoling, Jae Lee, Liz Bilinsky
Design: Griffin Frazen
Animation & Compositing: Chris Mennuto, Kim Dulaney
Assistant Editors: John Mattia, Emmett Ashton
Sound Design / Mix: One Thousand Birds
Color Grade: The Mill
Colorist: Damien Van Der Cruyssen