The infamous "Netflix and chill" phrase has gained a lot of popularity among Millennials since it was first introduced in 2009. It was so well-received by youths that it entered widespread usage and became even an internet meme. Although the euphemism for "chill" can nowadays prove to be tricky because of the sexual connotations it bears, when it was first introduced, it just meant "to relax."
Recently, the streaming company took the initial meaning of the phrase to another level, allowing its audience to watch their beloved shows and 'chill' in the process. To achieve the nirvana status of the original "Netflix & chill" concept, fans were treated to a one-of-a-kind collection that included a selection of 12 cannabis strains, which were packed in glass jars and inspired by 10 of its shows.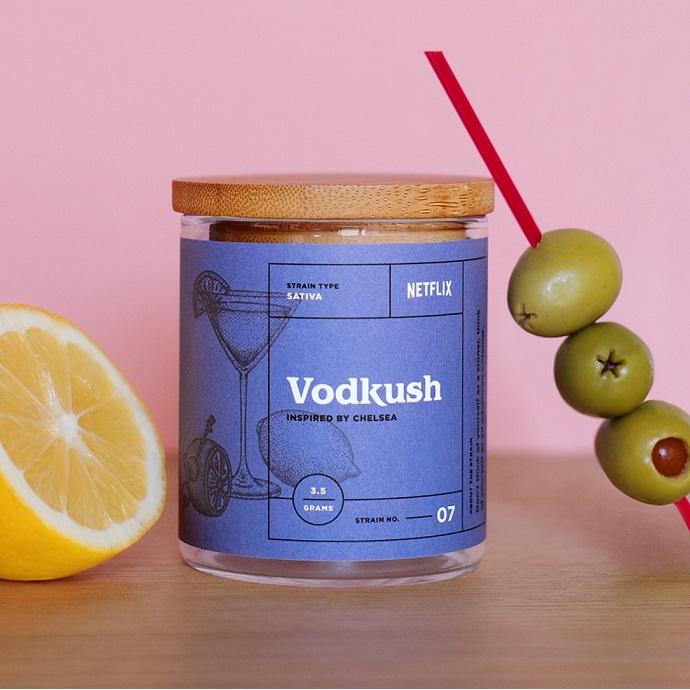 The neat-looking weed selection was developed to promote the series Disjointed, a sitcom created by Chuck Lorre, director of Two and a Half Men and The Big Bang Theory, and David Javerbaum, writer of The Daily Show. The comedy show stars Kathy Bates as Ruth Whitefeather Feldman, an activist who runs a dispensary in Los Angeles.
This isn't the first time Netflix chose an unusual way to promote one of its series; previously, the brand used a series of 'thrillboards' in which the main protagonist, Drew Barrymore, invaded adjacent banners and literally devoured her neighbors. The OOH panels were placed around Times Square to draw people's attention towards the Santa Clarita Diet show.
In partnership with the medical cannabis dispensary Alternative Herbal Health Services (AHHS WEHO) and creative agency, a digital arm of VICE, Carrot, the brand distributed twelve strains of marijuana, with three of them dedicated to its latest cannabis-themed series: the Omega Strain, Eve's Bush, and Rutherford B. Haze. Each product name coincides with the sitcom's first three episodes.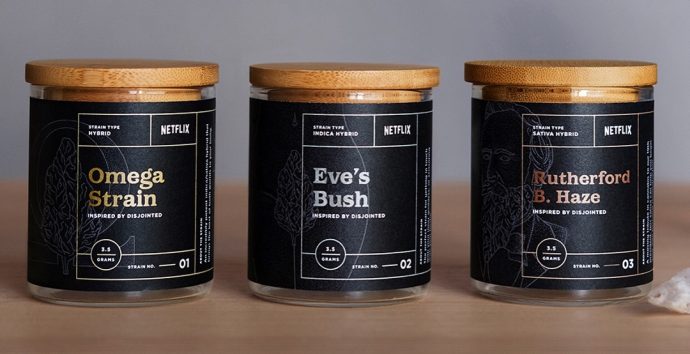 The rest of the strains were named after other successful shows available on Netflix: Chelsea had its own strain of sativa which bloomed into "Vodkush." The sativa hybrid "Peyotea 73" has been labeled so after the Grace and Frankie show. And "Sassafrass OG" is an indica strain that was inspired by Lady Dynamite.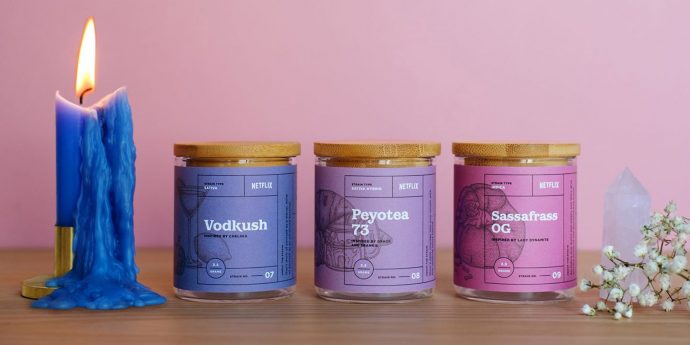 Wet Hot American Summer: Ten Years Later series was behind the weed strain titled "Camp Firewood." BoJack Horseman gave birth to "Prickly Muffin," and Arrested Development was the show behind the fruity-flavored weed strain "Banana Stand Kush." Quite a good company don't you think?
For a greater appetite, the Santa Clarita Diet special weed known as "Baka Bile" can be a cool choice. For those who love silly jokes, "Poussey Riot" from Orange Is The New Black might just do the trick, while "Moon 13" from Mystery Science Theater 3000 helps one keep sane.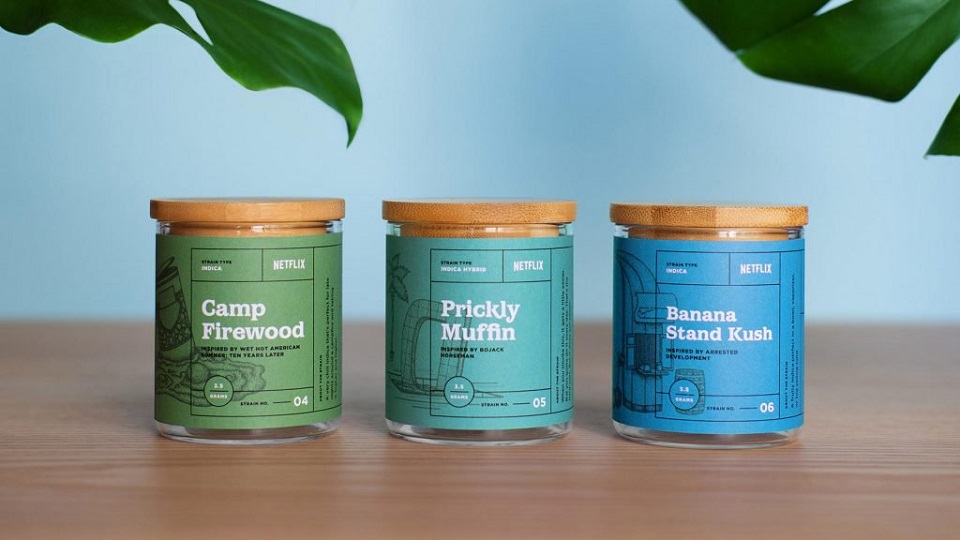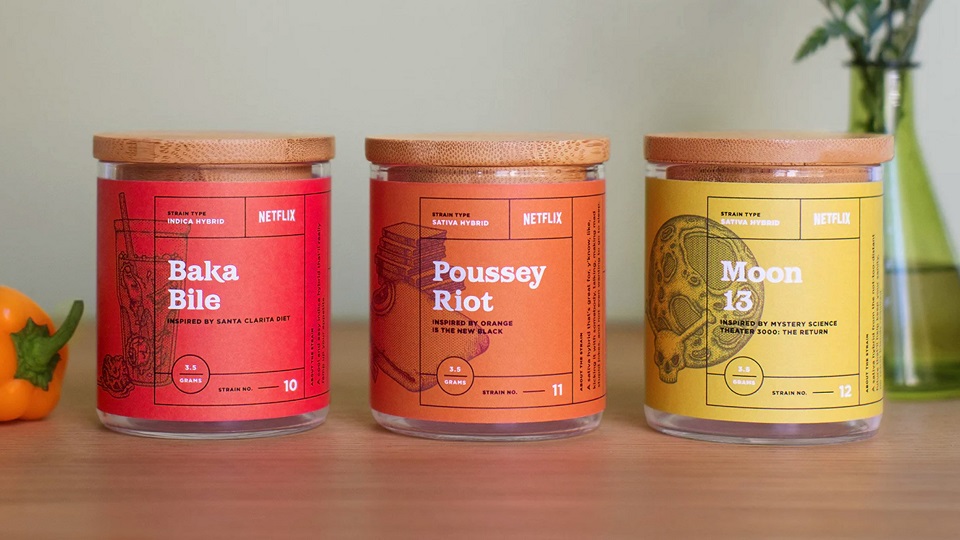 The impressive set was available from 25-27 August during an event hosted by the AHHS dispensary, which also changed its name to the one featured in the sitcom — Ruth's Alternative Caring. The weed products were available only for those 21 years of age or over and with a medical card in possession.
Netflix said that each of the strains was cultivated while taking into account the specific characteristics of the shows. "For example, sillier shows may be more indica dominant, while dramedies will be more sativa dominant to help the more powerful scenes resonate," the company claimed in a statement.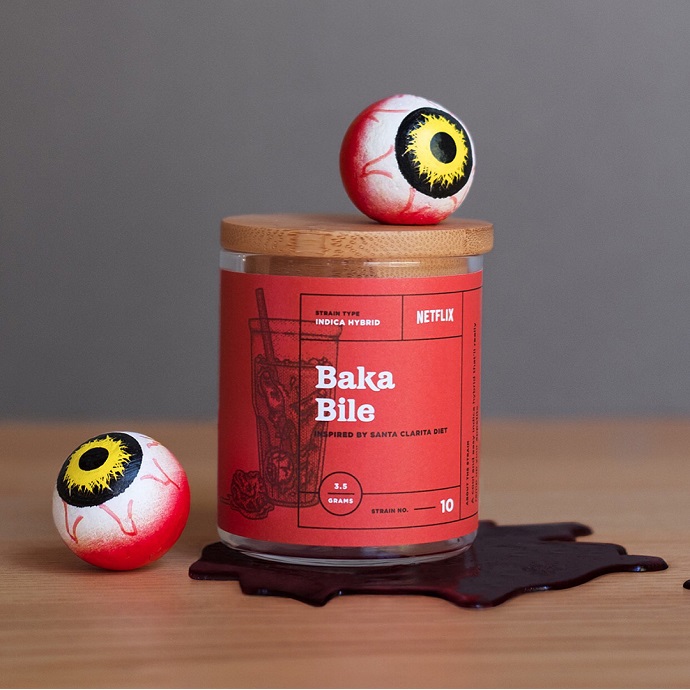 According to L.A. Times, Netflix only got creative with cannabis products to promote its show and does not profit from selling marijuana.
The pop-up event was entertained by Dina Browner aka Dr. Dina of AHHS, who also serves as the cannabis consultant for the show. Watch the branded weed's launch party and join the cast as they celebrate the start of the new comedy show:
Credits:
Netflix, Carrot, Alternative Health Herbal Services