The number of ad blockers around the globe is on the rise, says a report from PageFair, which states that, by the end of 2016 there were over 600 million devices that used AdBlock. The same report underlines the fact that many users choose ad blockers because they don't want to be exposed to viruses or malware, they want to not be interrupted during their online experience, or because they are tired of web page opening up with an ad explosion. Simply put, users tend to feel like being chased by the same ads while surfing the internet.
This week's #ThrowBrandThursday shows you that the ads you find very annoying don't have to be just online stalkers. Actually, they can be a source of inspiration and may even boost your creativity. Driven by the fact that flowers have a positive impact on one's imagination, the Flower Council of Holland, publisher of online inspiration magazine The Green Gallery, contacted UM Studios, IMA (Influencer Marketing Agency), and Superhero Cheesecake and together they came up with "The Green Screen". This colorful ad blocker, once installed, allows the traditional ads to morph into a series of floral-themed banners.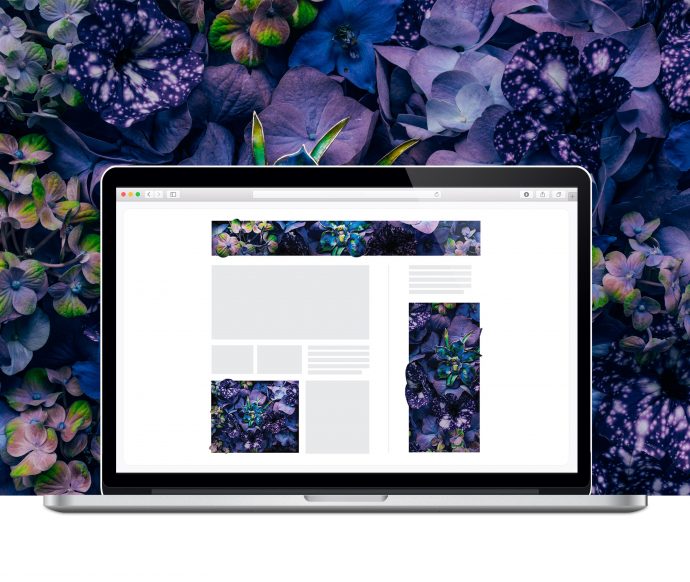 To create such joyous banners, the Bloemenbureau Holland gathered a plethora of international artists who excel in creative fields such as fashion, tattoo, or graffiti. With the help of some talented floral arrangers, photographers, and digital designers, artists such as DJ and producer Loco Dice & graffiti artist Hoxxoh, creative innovator Geraldine Wharry, tattoo artist Henk Schiffmacher, and fashion designer Pigalle, Bloemenbureau translated their creative skills into a series of outstanding flower illustrations.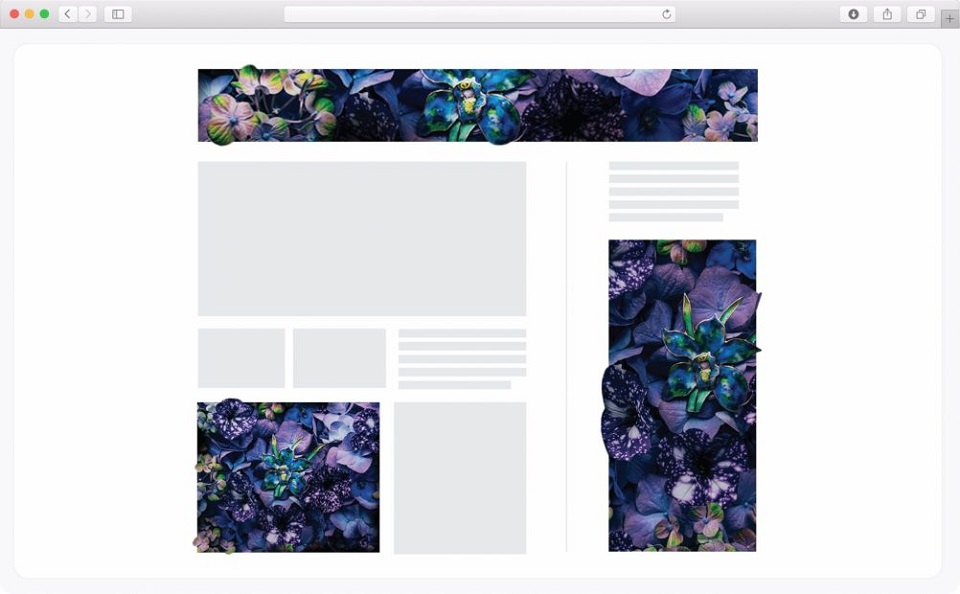 The flower-power blocker works as a normal ad blocker, but instead of leaving the spaces dedicated for regular ads blank, the plug-in "plants" flowers in these empty spots, embellishing your screen with an explosion of vivid colors that highlight the fragile petals of the virtual plants.
There are 12 floral banners for which UM Studios selected the four different artists in hope to satisfy everyone's taste. Although each of the designers has a personal style of expressing their endless imagination, they share a similar story: a passion for flowers and plants. A pure love that stood as a source of inspiration for their outstanding work.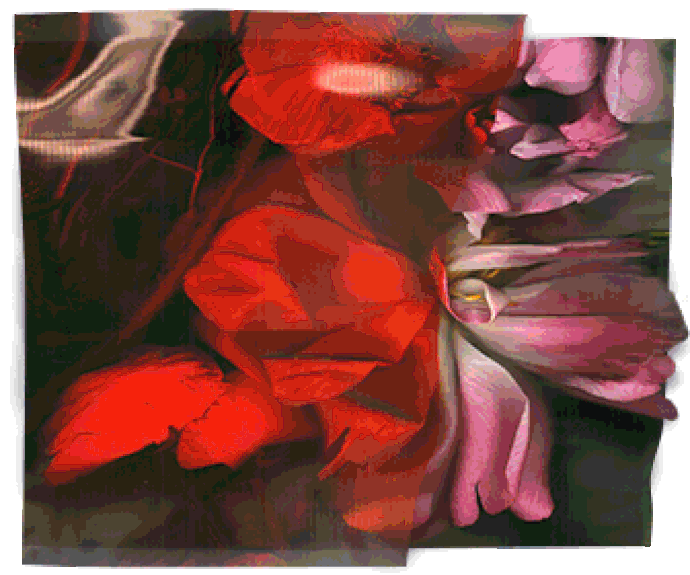 Speaking about the campaign, Bloemenbureau Holland's Brandmanager, Esther de Waard, said that The Green Gallery Screen introduces a symbol of "creating new opportunities. Top-of-mind awareness for flowers and plants among new, relevant and critical audiences that we usually wouldn't easily reach. By collaborating with a renowned creative influencer per market, we're generating publicity online on both national and international levels."
The idea of seeing flowers bloom on your computer screen came into existence after UM Studios combined their innovative thinking with IMA's instinct to pick well-known, international artists who never stop to pursue their passion for beautiful art. "IMA was the perfect partner to select the four international artists, each with its own following and unique signature," said UM Studios's Director Strategy & Business, Elias Reinheimer.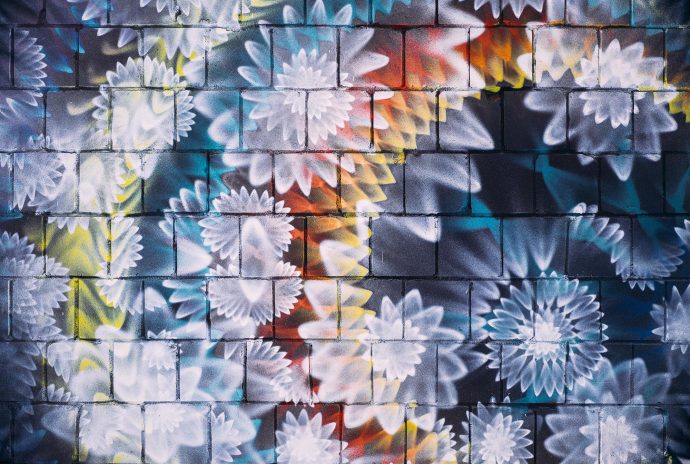 The inspiring ad blocker, developed in partnership with digital production studio Superhero Cheesecake, is available for download on a website dedicated to the initiative and is compatible with Chrome, Firefox, Safari, and Edge. With just one click, nature's exquisite jewels will adorn your screen with violet orchids, rugged roses, slick street art, and avant-garde 3D illustrations. The campaign bloomed in an online garden following the Flower Council of Holland's will to increase awareness about flowers and plants amongst European countries.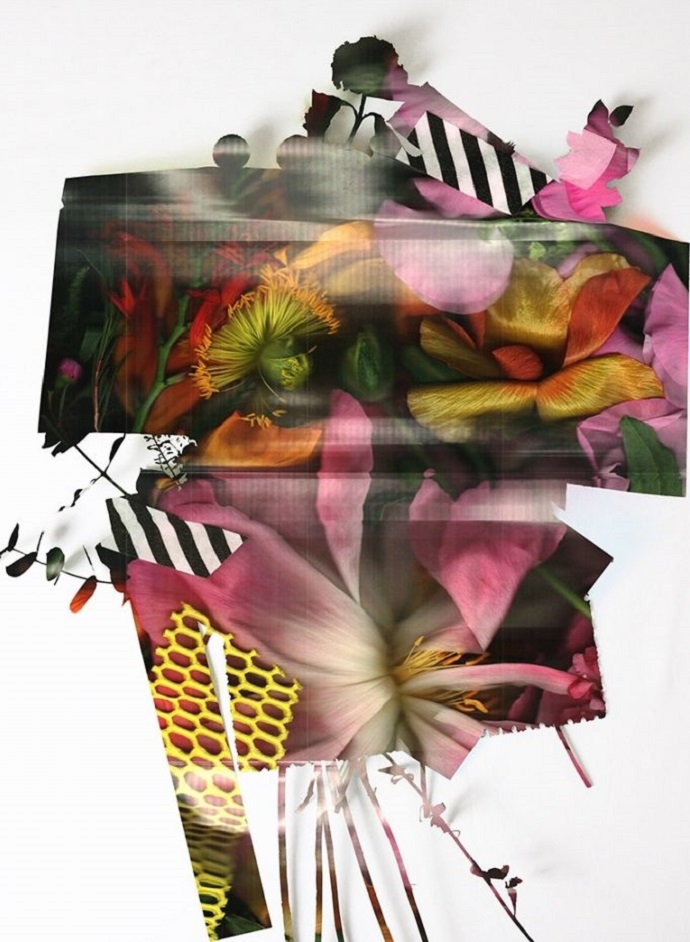 The campaign is visually supported by four docu-style videos, each dedicated to the artists who were part of the initiative. The films shed a light upon the campaign's making-of and show how the designers piled up their ideas in a bold manner that inspires people to play more with colors and textures in order to unlock their creative thinking.
In the meantime, you can check the campaign's centerpiece video, which showcases the whole army of artists as they are playing with colors and shades to outline the fragile silhouette of the flowers. And after that, don't forget to get your own Flower-blocker!
Credits:
Client: Flower Council of Holland
Agency: UM Studios
Creative Production & Influencer Marketing: IMA
Creative digital production: Superhero Cheesecake
Featured influencers:
Stephane Ashpool / Pigalle (FR)
Marissa Seraphin (FR)
Yassine Ben Achour, a.k.a Loco Dice (DE)
Douglas Hoekzema, a.k.a Hoxxoh (US)
Geraldine Wharry (UK)
Henk Schiffmacher (NL)