Here's a small challenge for you: when playing a card game, pretend that the queen is more powerful than the king. 'Easy-peasy' you might say, but when you think about it, your brain will just "overheat" while trying to make this apparently simple switch.
The idea that the king is superior to the queen is deeply rooted in our minds. It has been there for ages and it seems to be quite impossible to change. So, how can you force your brain into thinking that her royal highness is equal to the king or more powerful than he is?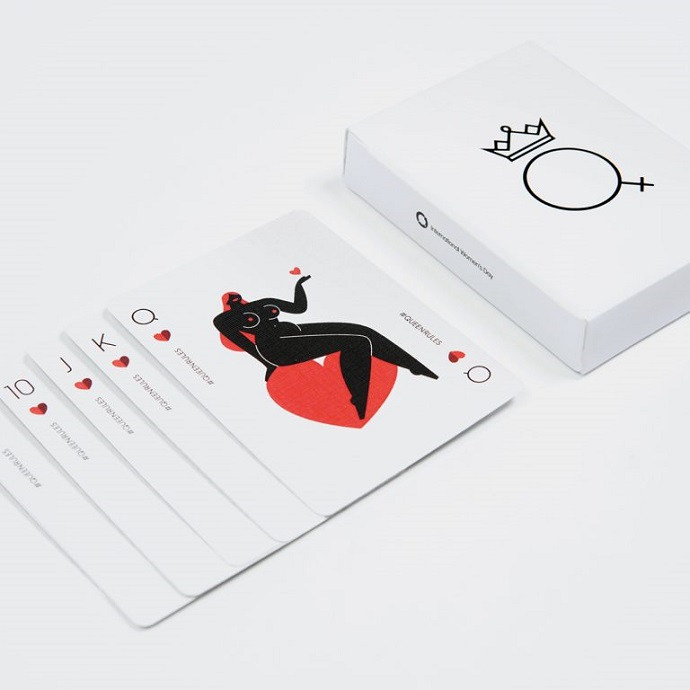 Today, on International Women's Day, you can play a new kind of game using the Queen Rules, an outstanding type of cards that were created by FCB Inferno to spark conversations about gender equality. Behind this genius idea stands a simple yet tricky question from a 5-year-old Liz, the daughter of Ben Edwards, Art Director at FCB Inferno. "Who's better, King or Queen?" she asked him one day. There was only one step from the innocent question to the creation of a campaign that wants to break down the gender gap.
After sharing the idea with the agency's team, an unusual concept began to emerge from a simple idea to a beautiful reality. Joining forces with 16 talented female illustrators from womenwhodraw.com, these new cards were given a face. The female artists from different minority groups have been united under the same umbrella, namely to celebrate women in the first run of #QueenRules playing cards.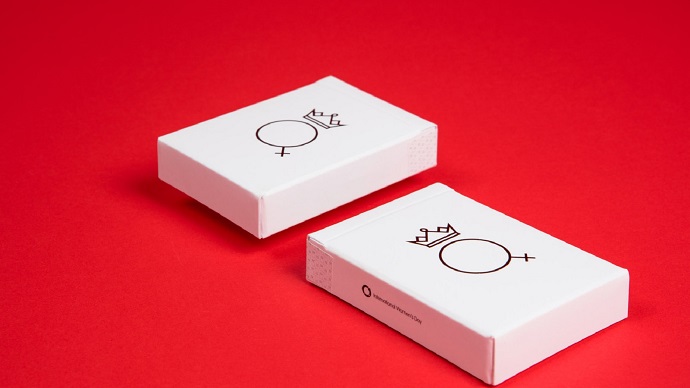 Europe's fastest growing poker site, Unibet, heard about the creative initiative and decided to show its support and continue the agency's mission to get the conversation about gender equality on the table, and not just a hypothetical one. To make the initiative as visible as possible, the online gambling company boosted the campaign in a series of events and tournaments of poker that unfold around the globe today, March 8th.
On this day, competitors, croupiers, and dealers that were present at the company's events held in London, Stockholm, and Malta to name a few, played poker using the limited-edition cards. The proceeds from the events and other items like T-shirts, art prints, and cards, go to HeForShe, a solidarity initiative by UN Women dedicated to the empowerment of women.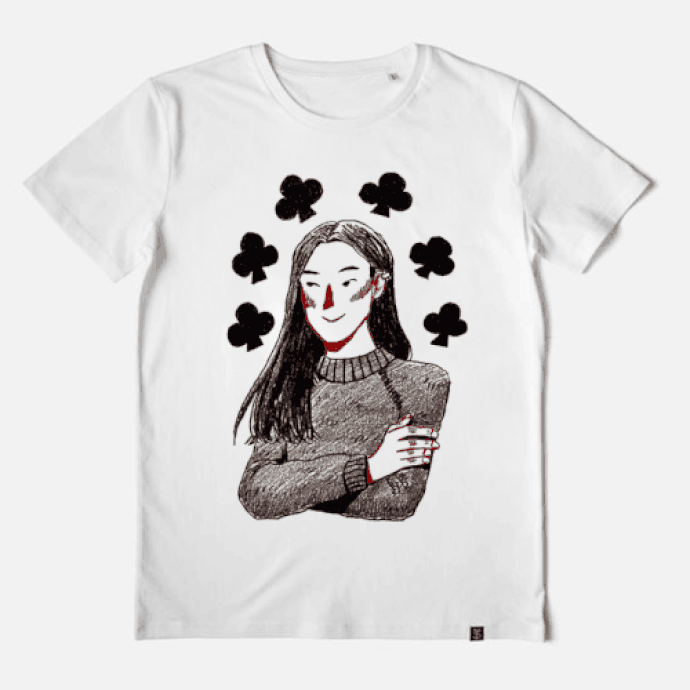 Through this initiative, the agency aims to change not only the way we play cards but also the way people think.
"It's one small change, but one that we hope will have a big impact. If we can spark both debate and real behavior change around unconscious and ingrained forms of gender inequality, then the campaign will have been a success," says FCB Inferno's CEO Frazer Gibney.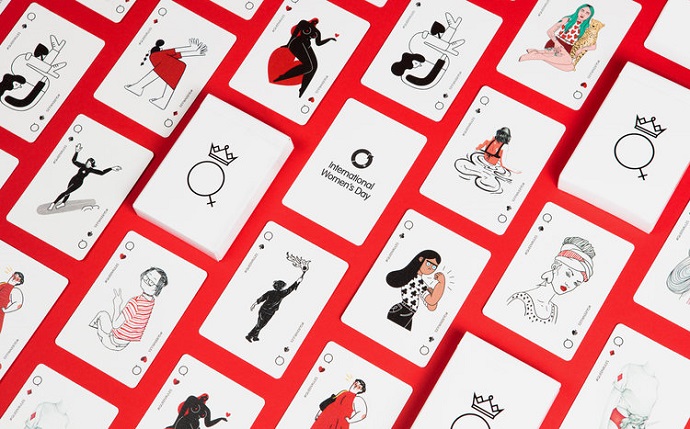 The designers selected for the project come from all corners of the world—Mexico, Canada, the US, the UK, Denmark, Spain, Brazil, and China. The empowering cards depict women of all shape, sizes, and colors. In hope to satisfy everyone's taste, each of the cards was created following different aesthetic design that faithfully reflects the personal style adopted by each artist.
Besides the cards that feature drawings of fictional women, there are some that celebrate UK's queens of TV, such as Holly Willoughby and Claudia Winkleman whose portraits you can admire below. Other cards are dedicated to Alison Hammond, Tess Daley, Victoria Derbyshire, and Janet Street-Porter.