Sadly, press freedom is on a continuous decline, being at the lowest point since 2000. According to a study conducted by the Committee to Protect Journalists, more than five hundred journalists were killed in the last 10 years, comparing to almost three hundred deaths registered in the previous decade (1998-2008).
In the world where online press censorship is on the rise, North Korea ranks as the worst and is followed by Eritrea, Turkmenistan, Syria, and China. And these are only the top 5 worst countries for journalists. The governments of Egypt, Thailand, Uzbekistan, and Vietnam are almost as abusive in terms of internet freedom, restricting users' access to different websites and social media platforms. However, journalists from these countries still have an ace up their sleeves. One that can be used to make their voices heard even in these oppressive regimes.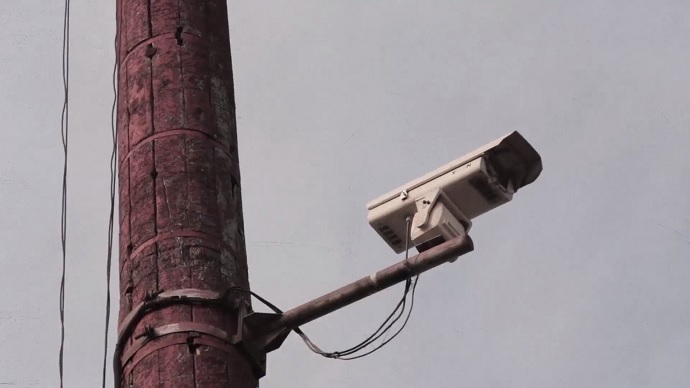 Although many web portals are restricted in these states, the law allows streaming services to deliver music of any kind. Armed with a clever idea and just in time for World Day Against Cyber Censorship—celebrated on 12th March—Reporters Without Borders Germany teamed up with DDB Germany and digital production company MediaMonks and launched a playlist that is intended to be used as a creative weapon to fight media censorship.
Using music as a loophole, the NGO launched The Uncensored Playlist, an initiative created to help writers share their previously censored articles via platforms such as Spotify, Apple Music, and Deezer.
The Uncensored Playlist pairs five dissident journalists with a series of musicians who were responsible for transforming the prohibited media articles into uncensored songs in the oppressive countries. What has come out of their cooperation is quite stunning: ten news texts morphed into one-of-a-kind melodies, which were then uploaded on the streaming platforms so that anyone can listen and have access to the "forbidden" lyrics.
The songs were recorded in English as well as the language of each contributor. To be easily found, the tunes dedicated to the worldwide audience bear the names of the journalists who wrote the 'lyrics'.
However, for the launch in their countries of origin, the songs' titles were changed and rather credited to the musicians, thus avoiding censorship laws while protecting the writers.
The journalists behind this project include exiled Chang Ping, Vietnamese blogger Bùi Thanh Hiếu, Uzbek journalist Galima Bukharbaeva, members of online newspaper Prachatai, and Egyptian journalist Basma Abdel Aziz.
"More than a fundraising or awareness effort, we're happy to have landed on a unique way—music as a Trojan Horse, of sorts—to allow these censored stories to reach the world," says DDB Berlin's Managing Director Bianca Dordea.
You can learn more about the project by accessing the Uncensored Playlist's website. Moreover, anyone can join Reporters Without Borders's fight for freedom by sharing the idea online, using the #truthfindsaway hashtag.
Without breaking any laws, the writers proved that truth comes to light one way or another. But Uncensored Playlist isn't the only project that managed to trick a strict government. In December 2014, the government of Spain introduced the Citizens' Security Law that threatens people's freedom of speech and sets some strict limits. Because of this law, public protests were out of the question. Or were they?
No Somos Delito NGO's campaign Holograms for Freedom found a way to do so anyway. Instead of bringing people to a protest, the organization created a series of holograms and sent them to a virtual manifestation which was held in front of the Spanish Parliament.
It was DDB's Spanish section that stood behind this idea that doesn't violate any laws. The holograms have brought the agency no less than 16 Lions at the Cannes Lions International Festival of Creativity in 2015. Will the Uncensored Playlist have the same fortunate fate? Let us know by sharing your opinion in the comment section below. But before you do, we'd like to invite you to check out the videos dedicated to each journalist:
Credits:
Client: Reporters Without Borders Germany
Agency: DDB Germany
Digital Production Company: MediaMonks