Just days before the release of highly-anticipated Deadpool 2, 20th Century Fox launched a movie trailer that reminds the fans of funny genes that run through the American antihero's blood and the politeness that characterizes millions of Canadians – including the start of the movie, Ryan Reynolds.
The atypical trailer stars David Beckham while he watches the first Deadpool movie. Yet, he is not amused. He looks visibly upset when he comes across the scene in which the Marvel character makes fun of the Brit's voice which, in Deadpool's opinion, sounds "like he mouth-sexed a can of helium."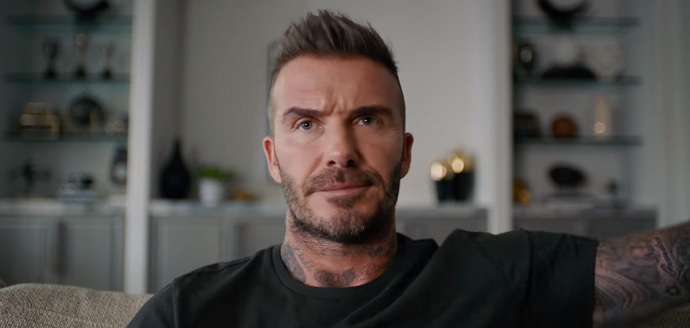 Just as the former LA Galaxy star pauses the movie, he receives a text message from Deadpool himself asking for forgiveness. Unimpressed by the desperate act, Beckham continues to mind his own business. But the stubborn Deadpool doesn't give up so easily. He courageously arrives at the door of the former famous footballer, insisting to be excused for the bad behavior he showed in the first movie.
Milk and cookies, a mariachi band, and even helium balloons—which Deadpool figures out are too soon to be used as a joke—don't do the trick. Fortunately, he has one ace up his sleeve: something even the stubborn footballer can't resist! And as Beckham accepts Reynold's apology, the two protagonists hug and make up. You are probably wondering what has made the British cultural icon change his mind? You will have to watch the spot below to find out!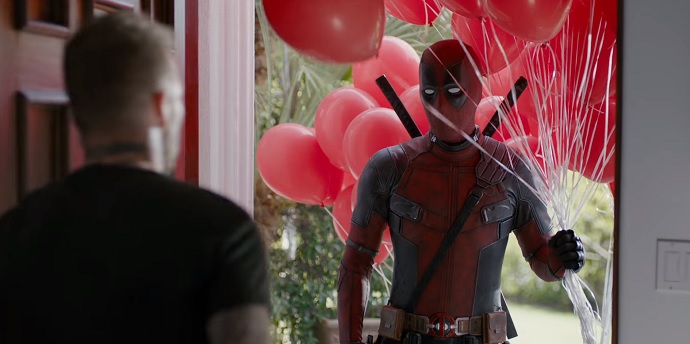 The athlete pretends that he doesn't know what the character is apologizing for, so he goes ahead and asks. Reynolds tells him that he may have crossed the line with the helium-voice line. Apparently, the football player still "doesn't have a clue" of what Deadpool is talking about.
So, if it weren't for the line, then what on earth did Deadpool apologize for? A trick question that allows Beckham to get his revenge: Well, "there's a list… Green Lantern, R.I.P.D., Selfless, Blade Trinity." He ends his list with Boltneck, infuriating his new friend who believes that the horror movie is, indeed, a masterpiece.
Oh, how the tables have turned, Mr. Reynolds…
The video was published on the Instagram accounts of the Deadpool movie, David Beckham, and also Ryan Reynolds. Moreover, the short film hosted by YouTube gathered over six million views in the first 24 hours and currently has over 17 million views (and the number is rapidly growing).
After the filming, Deadpool made a series of hilarious photos along with the Beckham family. And they are not the usual promo shots you would expect. Well, Deadpool is no regular movie star. The first image depicts the actor giving a very unusual hug to Beckham. Umm, or is this still a hug? Then in another picture Deadpool gets what he deserves, at least that's what Beckham's youngest daughter Harper, aged 6, thinks.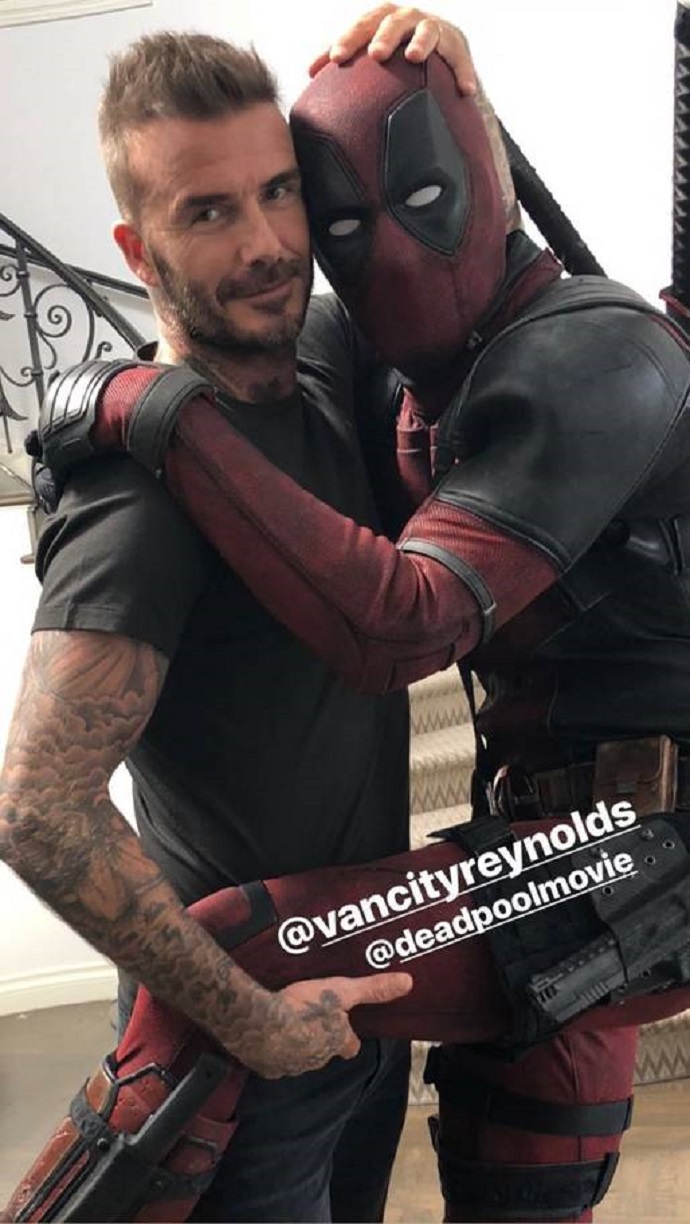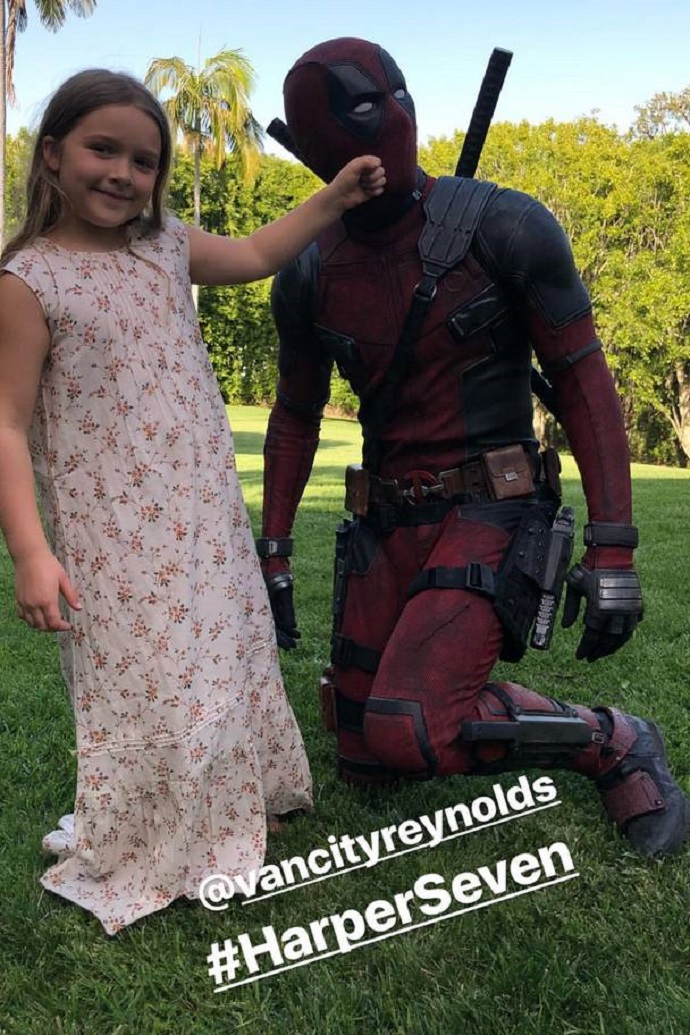 The unusual photo series continues with the Beckham's other two children, Romeo, age 15 and, Cruz age 13, who didn't want to miss the photo shooting for anything in the world. Sadly, there's no photo with Mrs. Beckham…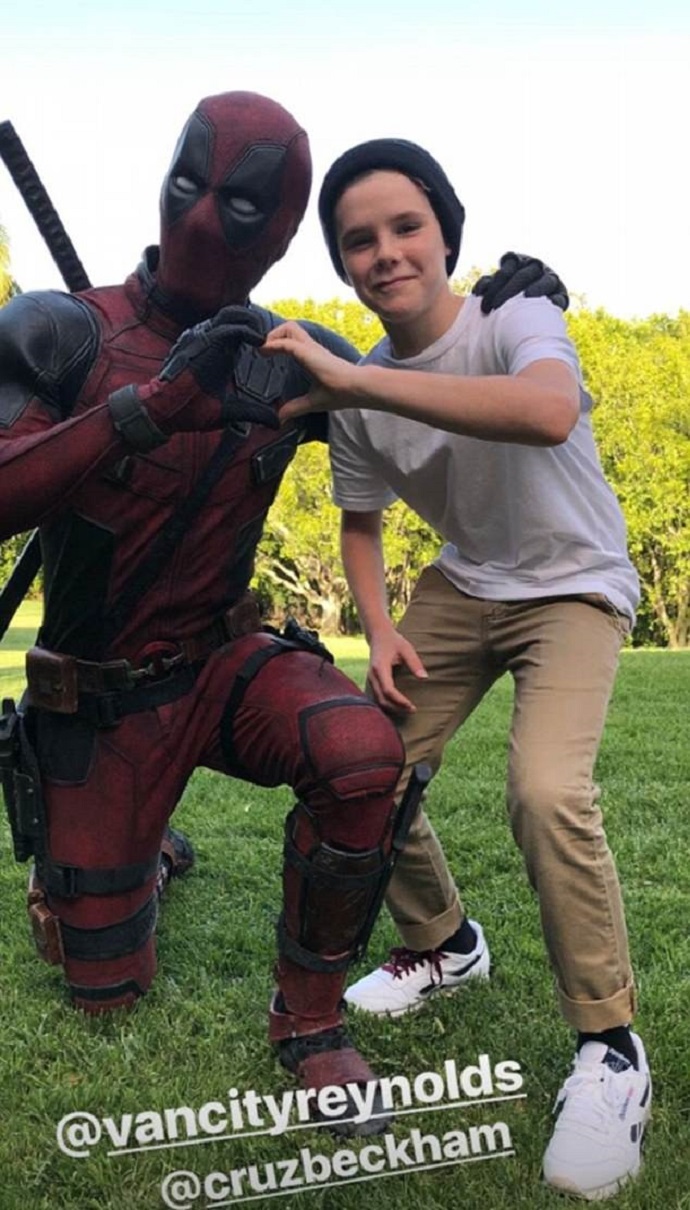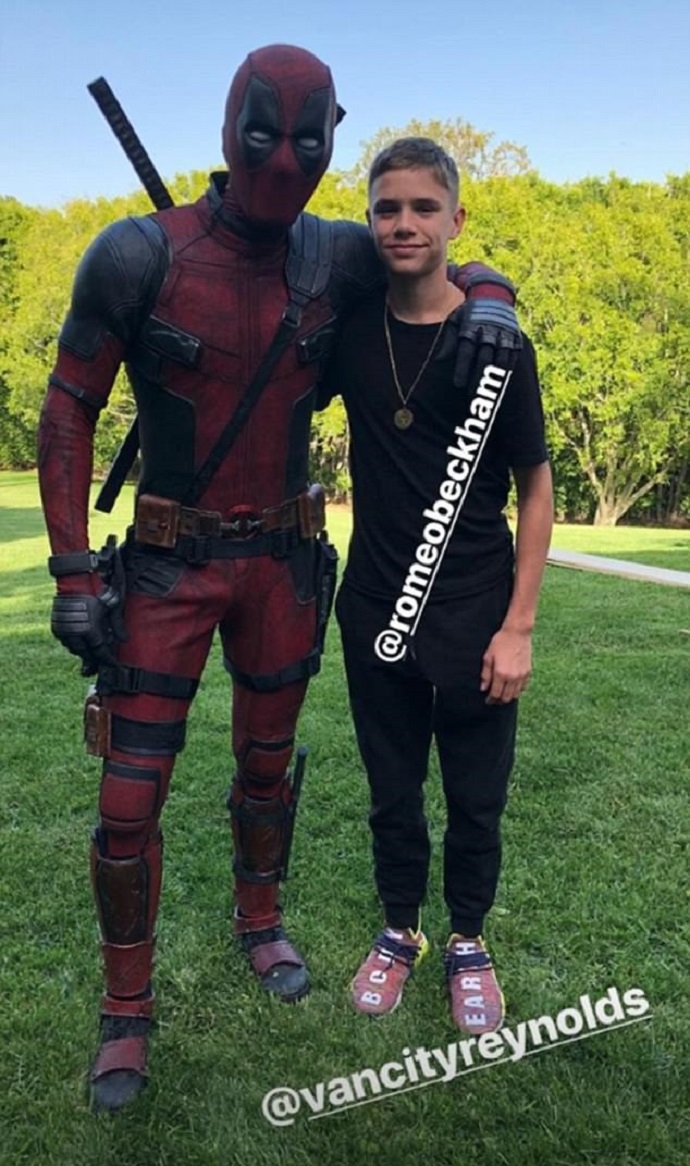 Credits:
Images: Daily Mail, Evening Standard