No matter how cute dogs are, it seems that their puppy eyes, lovely paws, and tingling tails aren't just enough to convince some people whether to adopt or not. Sadly, many dogs continue to be stuck in shelters, mainly because some people who do love pets can't get over a "furry" problem of these friendly creatures. What problem might you wonder?
According to a research conducted by Leo Burnett Israel, in Israel alone, 17% of people refuse to adopt a dog due to their shedding of fur; whilst 37% of people say they would adopt a puppy if it weren't for the hair issue. So, what could one possibly do to put doggies in the hands of new owners? Well, there's a practical solution: you buy a vacuum cleaner. Or better, you get a Samsung Anti-Tangle vacuum for free (provided if some cute conditions are met).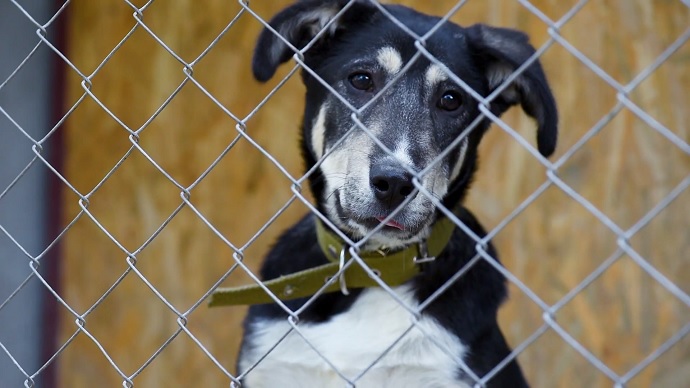 To promote its latest hoover, which features a technology that prevents fur and long hair from entwining in the vacuum's turbine, tech company Samsung reached Leo Burnett for some help. The first thought Tel Aviv-based agency had was to create a spot featuring some famous fictitious characters. "But from hippies, Rapunzels, and Princess Leias of the world, the conversation quickly turned to other hair-abundant creatures and came to rest on pets," claims the agency. And we second that decision!
With a more credible scenario at their hands, the team decided to stick to the plan and transform Samsung's promo campaign with a kind tone. Joining hands with pet shelter Let Animals Live—the biggest animal protection NGO in the country—the tech company launched the "Samsung Adoption Package" initiative.
The campaign includes six different adoption spots that showcase real dogs in a search for a new family and a nice home. Although each ad presented a different dog, they all reach the same point: dogs bring you happiness, but they also bring fur to your place. Lots of fur actually.
Don't you worry though, because Samsung's vacuum cleaner with anti-tangle technology is here to help, making sure that hair won't stop you from cuddling with your beloved dog.
The 30-second ads were Samsung's creative way to invite animal lovers to come to its special adoption event, which was held in Tel Aviv earlier this year. Why the 'special' tag you may ask? Because the company gave away the Anti-Tangle vacuum cleaners for free to people who adopted a pet. And just like that, "all dogs and vacuum cleaners found new warm homes."
Although Samsung's big promotion is no longer available, it's nice to know that there's something in this world that can help you get rid of the fur. So, what are you waiting for? On your mark, get set, #AdoptADog! (Oh, and don't forget to get your hands on your own vacuum cleaner!)
Credits:
Client: Samsung
Agency: Leo Burnett Israel
Chief Executive Officer: Adam Polachek
Chief Creative Officer: Ami Alush
Chief Strategy Officer: Shai Nissenboim
Chief Account Officer: Idit Zukerman
Creative Concept: Meital Miller, Oren Ben Naim
Account Supervisor: Ziv Abuhazira
Account Executive: Shir Yefet
Producer Manager: Menny Zarhia
Graphic Team: Shlomi Amir, Oren Bar
Strategic Planner: Liz Stull
Marcom: Eva Hasson