In this day and age, people get usually far more concerned about politics, terrorism, or same-sex marriages that we, unfortunately, forget about the real 21st-century challenges: the environmental ones. Problems that continue to rise and threat humanity. Climate change, overfishing, and deforestation are amongst the most serious concerns that need our immediate attention. But there's one issue that we can handle as an entity, one that already has its own personality (and not a very pleasant one). Plastics.
There's so much plastic in the world that Surfers Against Sewage (SAS)—a charity dedicated to protecting the oceans, waves, beaches, and wildlife—decided to put it (literally) on the map to raise awareness about single-use plastic waste. Suggestively titled "Wasteland," the world's newest and most threatening country, as the SAS calls it, is five times bigger than North Korea and its every single part is 100% made of plastic. And that's pretty scary just reading about.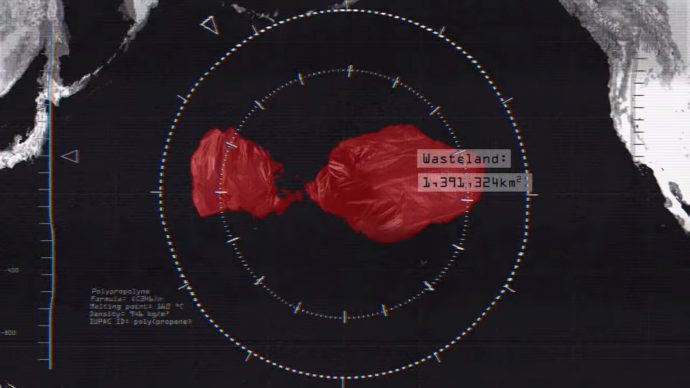 "In a remote area in the North Pacific lies one of the most catastrophic man-made disasters to have ever affected us. Five times the size of the UK, Wasteland is growing and threatens to destroy us and our planet, yet it is a 'country' not many know about. Our Wasteland Warship is designed to highlight this, helping to spread the message about what is one of the greatest environmental threats of our time," says Hugo Tagholm, Chief Executive at SAS.
Just in time for Plastic Bag Free Day, which takes place on July 3, we invite you to discover more about the pro bono project made by M&C Saatchi PR agency for SAS. Through our weekly #ThrowBrandThursday column, we at branding.news, alongside the NGO and the London-based agency, kindly ask you to "Join the Resistance" and fight against the growing mass of plastics that continue to pile up in the Pacific Ocean.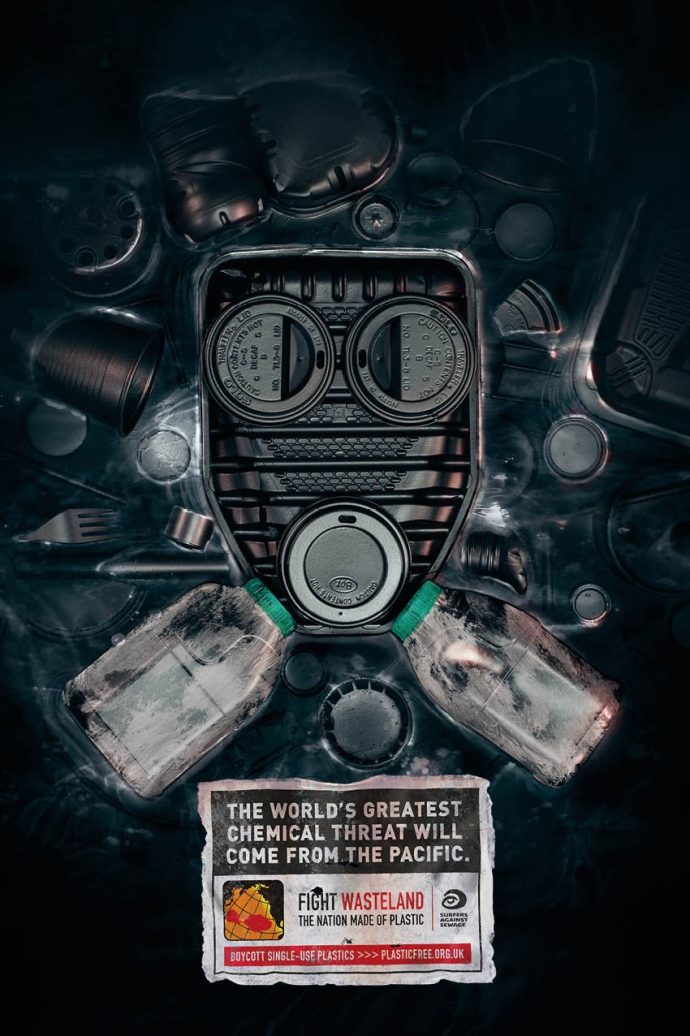 To promote the idea, the agency helped the charity design a series of tools that shall help them spread the word even further. Besides a docu-style video narrated by BAFTA-winning actress Imelda Staunton, a series of remarkable posters, and various instructional short films, in which viewers are explained what can they do to reduce their plastic usage, the campaign included a five-tonne Warship entirely made of plastic waste collected by SAS from beaches around the UK. The one-of-a-kind ship hit the UK's shores last year during July.
The campaign is supported by intensive research, which states that a quarter of British people think all plastic is recyclable. On average, they produce 23kg (over 50 lbs.) of single-use plastic rubbish every year. That's a lot! So, we can't miss this opportunity and not ask you to be more careful with your own plastic waste. Everyone can pay more attention to this issue and it's in your hands to stop Wasteland from growing! Hit www.plasticfree.org.uk and show your support vis-à-vis the environment.
Not surprisingly, the initiative reached impressive results: 97.2 tonnes of plastic waste was removed from the beaches, there were two other campaigns that united to raise awareness about the issue, more than 303 million people were reached, and the video gathered more than 300,000 views.
Moreover, the project even drew the parliament's attention. Environment Secretary Michael Gove singled out SAS's campaign, explaining to the public that such initiatives are vital for nature. Plus, inspired by Wasteland, Prime Minister Theresa May launched the government's 25-year environmental plan, which focuses on "war on plastic." But best of all, Prince Harry and Meghan Markle decided to promote SAS's work, asking their wedding's guests to donate to the charity instead of sending wedding gifts.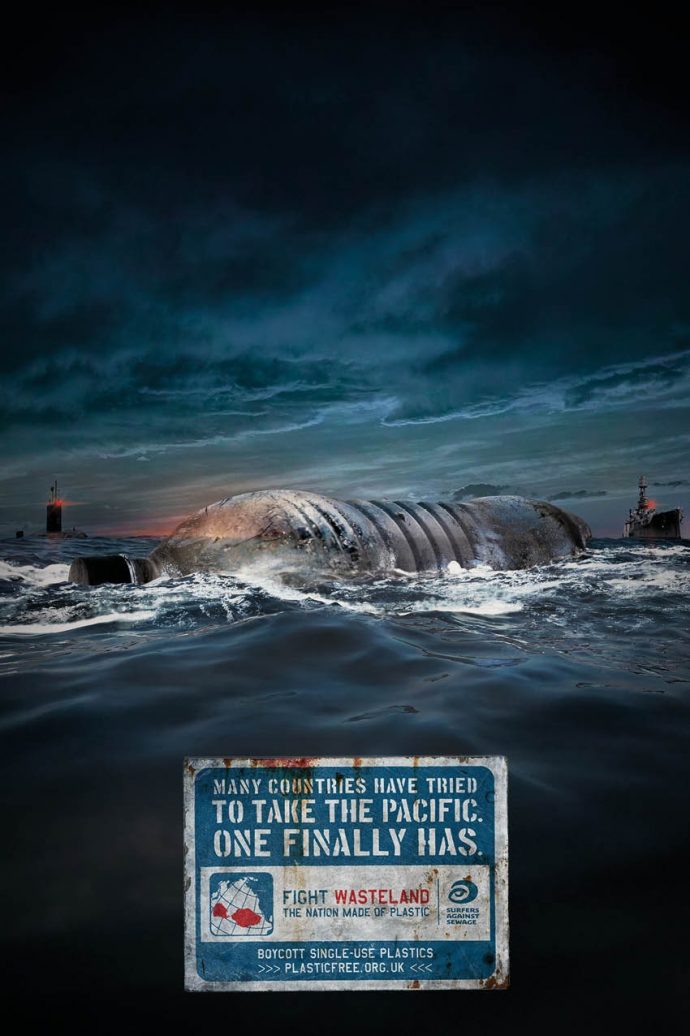 "The idea of casting plastic pollution as a menacing superpower not only gave us the creative inspiration we needed but it also helps us to deliver a call to action for SAS that inspires and invites people to Join the Resistance against single-use plastic. Working with our friends in the advertising agency we have developed a fully integrated campaign that we believe can affect positive change," adds Chris Hides, Managing Director at M&C Saatchi PR.
What about you? Would you at least be able not to use plastic straws? Let us know in the comments about what can we do more to get rid of single-use plastics!