Rembrandt is a well-known historical figure with a background story that overcomes the passage of time. Now, after the painter managed to overcome the unstoppable wheels of history we can yet again rank him among contemporary artists. How is that possible you may ask? Well, in 2016, a team of experts digitally programmed the great master to 'rise from the dead' and give the same exquisite artworks he was famous for to the world once more.
Meet the Next Rembrandt, the brainchild of ING, a Dutch multinational banking group, and JWT Amsterdam creative agency. A 3D-printed artwork that's made using modern technology but follows the same aesthetics so characteristic to the painter himself. Lo and behold! A new painting emerges to remind everyone that Rembrandt is here and still lives amongst us in the 21st century.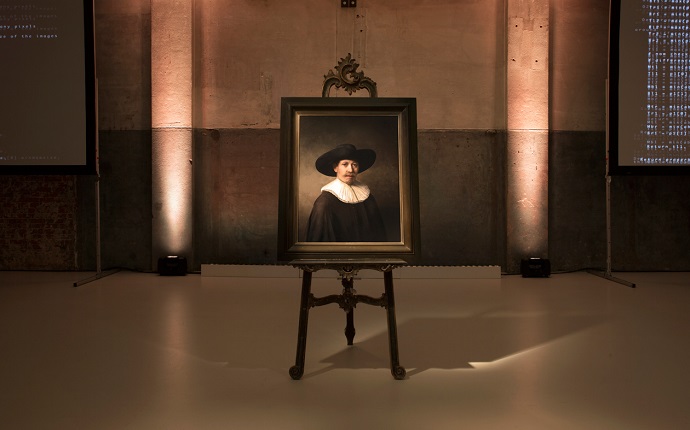 This week's #ThrowBrandThursday will make you take a huge sip of art and culture. So, spoil all of your senses with a work of art that brings to life one of the greatest painters of all time and enjoy a painting that sees Rembrandt's techniques merging with this day and age's sophisticated technology.
The Amsterdam-based agency joined forces with data scientists, developers, engineers, and art historians from organizations including Microsoft, Delft University of Technology, the Mauritshuis in The Hague, and the Rembrandt House Museum in Amsterdam and together they worked on resurrecting Rembrandt. And after 18 months of hard work, they finally succeeded: They gave shape to a painting which carries no less than 148 million pixels in its composition.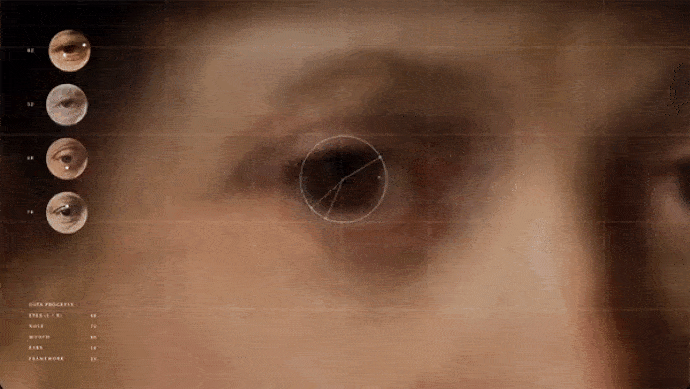 To bring the illustration to life, the experts used a state-of-the-art computer and trained it to learn Rembrandt's painting techniques. A facial-recognition algorithm learned all the vital information, whilst pixel data helped the computer mimic the author's brushstrokes. After a deep analysis, the computer was able to give life to the brand-new painting, which was then brought into reality using an advanced 3D printer. 13 layers of ink and 168,263 fragments from Rembrandt's portfolio later, the Next Rembrandt finally saw the light of the present day.
"When you want to make a new painting, you have some idea of how it's going to look. But in our case we started from basically nothing — we had to create a whole painting using just data from Rembrandt's paintings," said Ben Haanstra, one of the project's developers.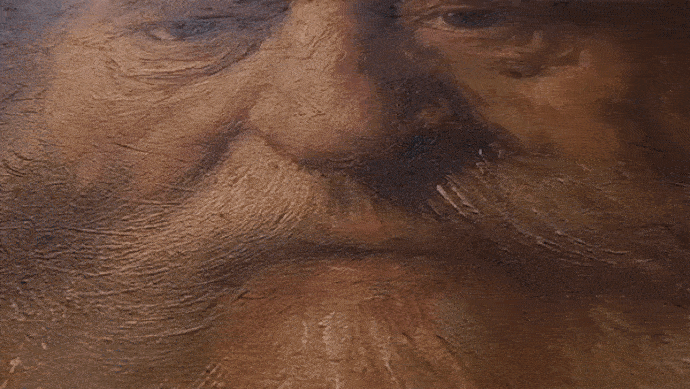 "Coming up with the idea is one thing, bringing it to life is another," explained Bas Korsten, Creative Partner at JWT Amsterdam. The team behind the project also insisted that this wasn't a way to copy or mimic the artist's work. Rather, it was a creative way to remind people of how amazing Rembrandt's art can be. "We are creating something new from his work. Only Rembrandt could create a Rembrandt," concludes Korsten.
Despite the fact that people looked at this project with skepticism and doubt, the campaign gained massive success. The launch day was greeted with 10 million Twitter impressions and the story was featured in 1,400+ articles. Also, ING's and Microsoft's stock values increased. Post-launch, JWT claims that Google search interest for ING increased by 61.29%, and 20% for Microsoft. That's what we call a good marketing campaign!
The resulting painting can be admired at the Musée Jacquemart-André in Paris. Besides the one-of-a-kind illustration, the campaign is supported by a website and a 4-minute-long video in which viewers can find more about the project. Take a look at the new Rembrandt and tell us if the work is worth his name in the comments!