As you probably might know, either from experiencing it yourself or by reading about it – when we work out our body releases chemicals called endorphins. These neurochemicals then interact with the receptors in our brains that reduce the perception of pain. In other words, endorphins trigger a happy feeling in our bodies, which is quite similar to that of morphine. We all know that training does miracles to our health, and the feeling that follows after a run or an exercise is often described as "euphoric". This state is often referred to as a "runner's high" and can bring a feel-good and energizing outlook on life. Some might say it's indeed very similar to drugs.
That is probably where the Swedish sports and fashion brand Björn Borg took the inspiration for its latest campaign called "Chase the Exerhighs", which needs just 15 seconds to show the hypnotizing euphoria and joy of exercise.  The crazy campaign blasts its way to viewers' attention with trippy 'pre-roll' ads and images picturing the euphoria of Exerhighs explained with visual explosions of fantasy.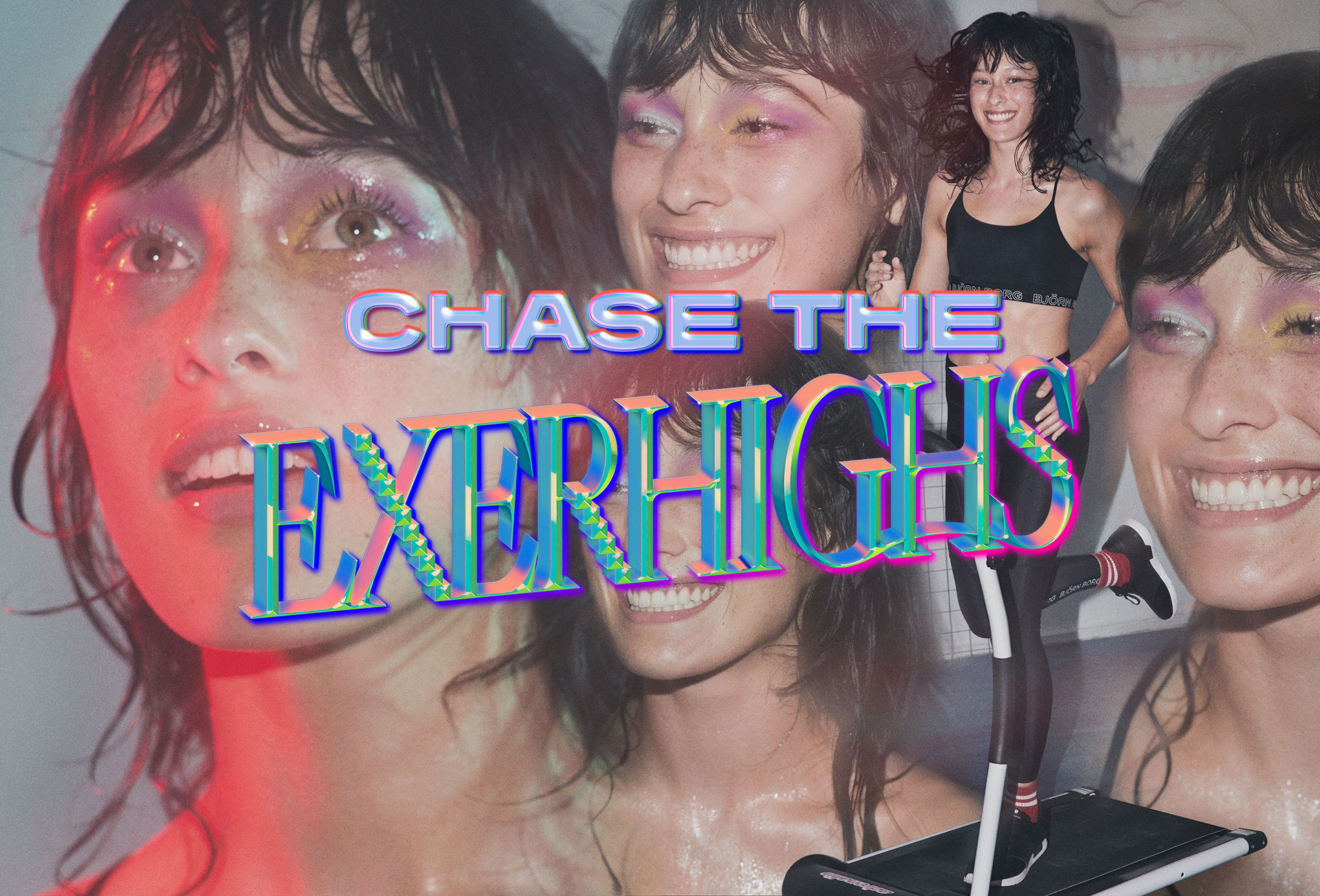 Creative agency NORD DDB—which aims to break brands into pop culture—is the one behind the intensive campaign which rolls out on all Björn Borg main markets and will be running in-store, outdoor and digitally. And we must say they are doing a great job – pumping soundtrack with "Black Naga" by the Pechanga Boys providing the necessary musical hype, trippy visuals, and of course necessary gifs!
Johanna Juhlin, Global Brand Marketing Manager at Björn Borg, then describes how the company "loves sports, but we believe that to inspire more people we need to focus on the playfulness and joy in exercise." She adds that: "Chase the Exerhighs" focus on all feel-good chemicals that are released in our brain while working out and the joy and euphoria it creates."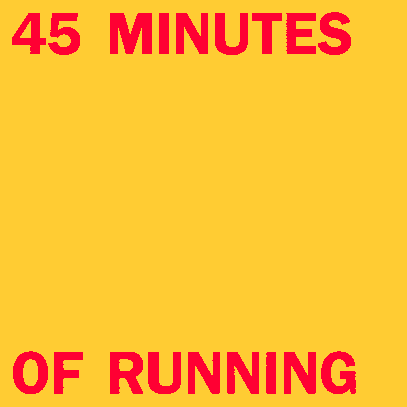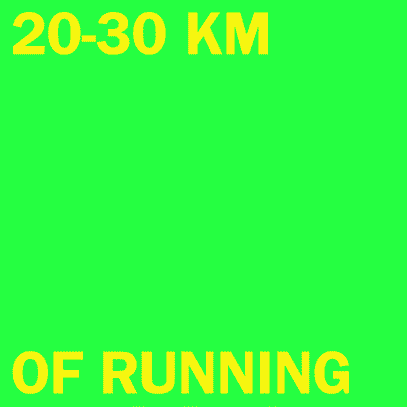 There are many ads that need much more time to make such an intensive impact on a viewer, and we can all agree that 15 seconds might not be enough to convey a clear message but Chasing the Exerhighs makes it work. Andreas Dahlqvist, Chief Creative Officer at NORD DDB explains why: "It takes guts to do things differently and fight the giants. Therefore, we have chosen to move Björn Borgs brand to the breakpoint between fashion and sport. Chase the Exerhighs takes off just right there and takes us on a real trip."
A trip that anyone can experience through exercise, and that's what makes the campaign by the Stockholm-based agency so appealing. We all can go for a workout and chase (our own) Exerhighs. Just check some of the videos below and read about what happens to your body witch each release of #EXERHIGHS.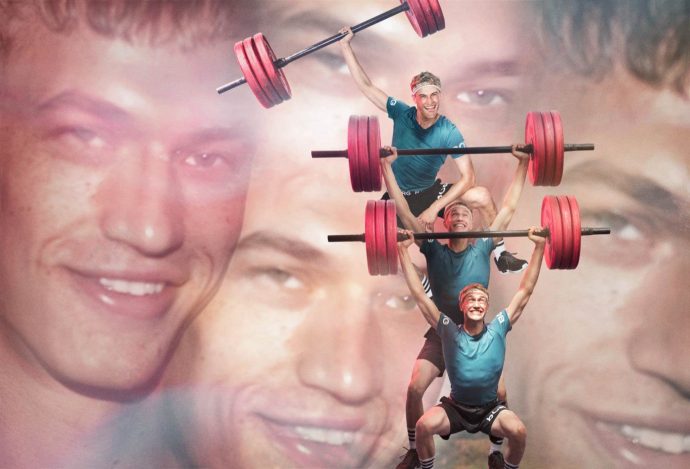 WHAT HAPPENS IN YOUR BRAIN WHEN YOU WORK OUT?
As we said earlier, the 'runner's high' is indeed a thing! In fact, such intense exercise will put your mind in just as euphoric state when the substances released by your movement enters the brain. Free and completely legal. All you have to do is put in the work. Well, and chase the exerhighs!
ENDORPHINS: A GATEWAY TO MENTAL BLISS
Endorphin is a pain-relieving hormone and one of the key ingredients in happiness. They are released in the prefrontal cortex and in the limbic system, two systems that are central for emotions. When endorphins interact with receptors in the brain, the levels of the neurotransmitter dopamine and norepinephrine are changed which releases a sense of happiness and strength.
DOPAMINE: HIGHLY ADDICTIVE, HANDLE WITH CARE
Dopamine is the most important neurotransmitter in the brain's reward system and perhaps the most well-known. Some behaviors, such as eating good food, sex, and work-outs, releases dopamine and leads to positive emotions, which encourages us to repeat these behaviors. We can, therefore, become addicted to dopamine and endorphins in the same way as we can become addicted to drugs (or sex or working out).
SEROTONIN: THIS IS BASICALLY A HAPPY PILL
Serotonin plays an essential role in our psychological wellness. It's responsible for good moods and feeling calm. The optimal amount of exercise needed to enhance serotonin synthesis in the brain is 3 hours weekly, or 30 minutes most days of the week.
ADRENALINE: PEOPLE BECOME JUNKIES ON THIS
A hormone from the adrenal gland that stimulates the sympathetic nervous system. It gives you higher blood pressure, heart rate, and blood sugar. It's a rush! The blood vessels of the body pull together, even pupils widen and you become less sensitive to pain.
Credits:
Marketing Director: Jonas Lindberg Nyvagn
Brand Marketing Manager: Johanna Juhlin
PR & Social Media Manager: Emma Bengtsson
Chief Creative Officer: Andreas Dahlqvist
Account director: Hanna Ternström
Account manager: Linda Lonaeus
Art Director: Clara Uddman
Art Director: Petter Swanberg
Senior Copywriter: Martin Lundgren
Senior designer: Jesper Hellzén
PR director: Susanne Johansson
Planning director: Johan Rynell
Planner: Andrea Dahlbäck
Designer: Tor Westerlund
Social media & content manager: Jonas Eriksson
Production company: House Agency
Director & Photography: Frode&Marcus
Producer: Josephine Lundquist, House Agency
Production manager: Stina Lindgren
Set design: Lisa Berkert Wallard
Styling: Tereza Ortiz
Makeup: Ignacio Alonso
Hair: Joe Yves
Casting: Marcus Pettersson, Casting Sweden.
Editing: Lode Kuylenstierna
Sound: Calle Buddee Roos, Ponytail
Grade: Oskar Larsson, Tint
Online: Olle Petersson, Tint
Comp: Hugo Guerra, Sebastian Loven, Lukas Thuvesson.
Music: "Black Naga", Pachanga Boys